2019 Belize Referendum Betting Tips: YES or NO Vote to the ICJ
Belize government led by PM Dean Barrow supports the "Yes" vote

Lack of trust and fear are two main reasons for the "No" vote
The Belizean territorial dispute referendum will be held on April 10. The referendum will ask Belizeans to vote on whether the ICJ should settle their matter with Guatemala for good. Thus the bookmakers – in their 2019 Belize referendum betting tips – feel like the vote could go either way.
On April 10, Belizeans will have to make one of the most important decisions of their lives. They will have to vote either Yes or No to the ICJ to finally resolve the Belizean-Guatemalan territorial dispute. What is more crucial is that the dispute is over around half of Belize's territory.
Will Belizeans agree to go to the International Court of Justice (ICJ) and settle this matter once and for all? Online sportsbook sites in the UK suggest in their 2019 Belize referendum betting tips that the result is unpredictable. Many undecided Belizeans are holding sway on how this will end up when the ballots are counted. Therefore the odds for both Yes and No have the same value of 83/100 at 22BET Sportsbook.
Belize government supports "Yes" vote
Guatemala have held a similar referendum on 15 April 2018. Despite the low turnout, the overwhelming majority of Guatemalans voted yes to take their country's territorial claim to more than half of Belize to the ICJ. In response, Belize's government led by PM Dean Barrow decided to go the same route and set a date on April 10 for Belize's own ICJ referendum.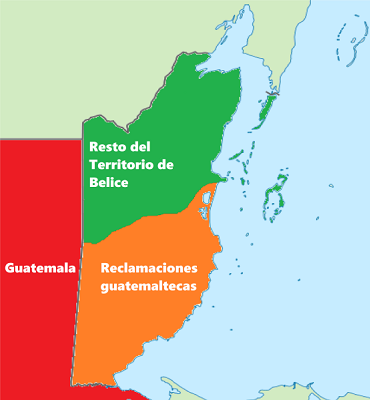 The "Yes" vote has been supported by Belize's ruling party (UDP). And all the cabinet members are fully convinced that Belizeans must seize the opportunity provided by the ICJ. PM Barrow and his representatives have all said that they will vote yes to take this matter to the ICJ. Should their campaign succeed, the "Yes" vote will prevail. However, there are some strong reasons for "No" vote to win as well.
Mistrust and fear to trigger "No" vote
According to online sportsbook news in the UK, should "No" vote win, it will be for two main reasons. First, the lack of trust among Belizeans in their political leaders on both the ruling party, UDP and the opposition, PUP. Second, the fear that the ICJ's decision may be unfavourable to Belize.
Many analysts expect that if most Belizeans vote no, Guatemala will become in a good position internationally. A "No" vote by Belizeans would suggest that Guatemala wants to settle the dispute peacefully while Belize does not want a settlement. Moreover, 2019 Belizean referendum betting tips suggest the result is very hard to predict. Thus, whatever the result is, it will bring the Guatemala v Belize territory dispute to the forefront again in 2019.
If you are looking for the best bookmakers, look no further and check our latest review about 22BET Sportsbook.