So you want to become a football referee. Yes, someone's got to do it, but are you sure it's you? Half the fans will hate you. And if you make a bad decision, the other half will hate you too.
Introduction: So you want to become a football referee
Want to be yelled at? Have abuse hurled in your direction for 90 minutes? Have your sexuality, gender  and masturbation habits questioned in public? Be wrong half the time? Congratulations, then you've come to the right place! Let's have a look at the qualities necessary to become the most hated man on the field. Anyone can become a football referee, you'll need to be older than 14, reasonably fit, with good eyesight and be a UK resident. You'll be needing to sign up at you local County Football Association. From here you will attend the Basic Referee's Course.
Basic Referee's Course Training
This is your first step to becoming a referee. There are around nine classroom sessions and they normally take place in the evening. To test your new knowledge, there are two examinations; one written and one oral. Though the tuition and the exams are free, there is a very small fee towards the Football Association. Once you've passed these exams, you're now a Level 8 Referee if you're under 14 and a Level 7 if over. You are now qualified to oversee non professional matches ie "parks" football.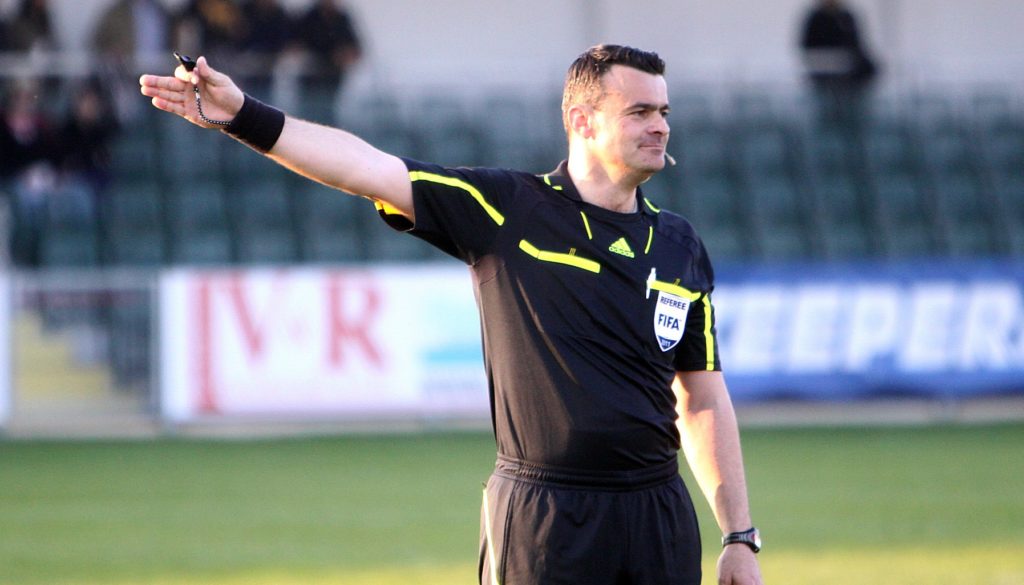 Moving Upwards
After at least one year at Level 7, then you're eligible to move up. Officials will come and watch you in action (normally a minimum of 20 matches). There is also attendance at football school for more training., which will culminate in a final examination. Once you're a Level 6, then it's the same process again to obtain Level 5. But Level 5 is really the gateway to senior levels and professional matches.
Four  Level – Refereeing in a senior amateur league at county level, and being an assistant referee
Three  Level – Semi-Professional (or contributory) league level
 Two Level – Nationwide Conference and FA Premier Reserve League level (also known as Panel League)
 One Level – Top of the domestic tree – Level One refs are on the National List of Referees
The final promotion is to the International list, where the Football Association currently has just 10 referees. As a Level 1, you'll earn approx £80 per game plus travel expenses. Premier League referees are normally on both a retainer and a salary which combined is around £70,000 per year.
Skills You'll Need My Fine Padawan
You'll be needing a quick wit. Nothing defuses a tricky situation faster than a joke. Develop the skills of a comedian, as they'll be many times they'll be called upon. To that end, you can't take yourself too seriously. Yes, the rules are the rules, but it's the way you go about enforcing them that'll gain you respect from both players and fans alike. You're not going to war here. The players are not your enemy. Be of quick wit, have a banter with the players and they will trust in your integrity. Check out these online sportsbook sites in the UK.
Give The Finger
It's a good idea to have a firm grip on sign language. Many players these days are foreign. Using their hands as part of speech can come across as aggressive. Learn how to diffuse situations from afar with just a hand gesture. Also, your body language can convey a great deal.
Run, Forrest, Run
With 90 minutes of constant running, you'll want to be really in shape. Almost to the same level as the players themselves. These days being a professional football referee involves careful dieting and exercise regimes. No more full English breakfast. Or McDee's for lunch. Cut out the beer. Only protein, high fiber and lots of fruit. And also keep an eye on your liquid intake.
Spot The Error
Once you're a football referee, it's hard to watch football matches, even on TV, as you once did as a fan. You will tend to focus more on the referees decisions, and how you could improve them for your own games. When you spot an error, you'll start to analyses it. (As a punter at Unibet might). Unfortunately, as a fan, the game will never be the same. When you're down on the pitch, those immediate decisions are pretty much instantly forgotten. But months or years later, they can return and haunt you. Later, you may realize that you were mistaken on the day in question. As an aside, remember that you can no longer bet on football games. If you could you'd be using Unibet.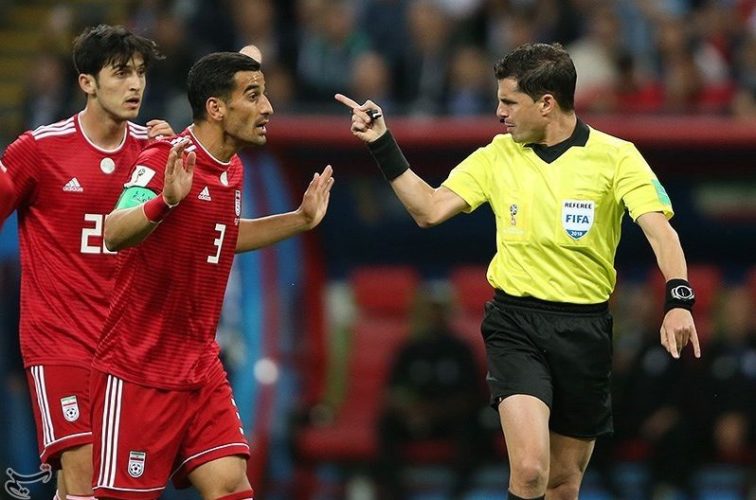 Love Me Tender
Understand that 50% of the fans are going to hate you. Period. Some of them have money riding on the game. (If you're Hungarian, maybe you too have money on the game). Maybe with these online sportsbooks in the UK. It doesn't matter that you are concerned with making your decisions as accurate as possible or that you are ensuring absolute integrity. Half those fans will see you as the enemy. You'll need to develop a thick skin as the insults rain down on you, particularly after a bad call. One of the problems for you, is that your decisions can be played back in slow motions on one of the huge TV's for all to see. Of course the TV cameras can see more than you can. You are going to be caught out sometimes. Don't sweat it. Just move on. All you can do is make the best call for at that particular moment.