GamingZion Editor's Rating
4.3
Available Games4.0

Minimum Deposit Requirement4.0

Prize Value4.0

Promotion Duration4.5

Wagering Requirement Difficulty5.0
Don't be grumpy, celebrate instead! Celebrate yourself, your luck, and of course, your cash prizes. Join Intertops Casino and make a deposit of at least $75 to apply for your chance to win money on Mondays. After that you just need to play. Every $100 you spend, earns you a point. Only the best of the best will make it to the scoreboard. Are you one of them?
Win money on Mondays!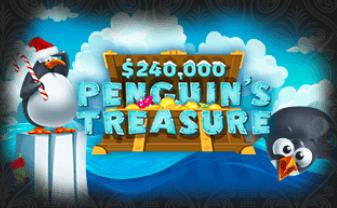 The Penguin's Treasure gives away a total of $240,000 throughout the promotional period. It's until 28 January. Eight weeks of Monday cash giveaways up to $500. A total of 300 players will win money on Mondays. Three hundred happy players, every Monday! In addition, 2 more players from the best ones will be drawn on 29 January. They get $1,000 cash prize!
Secret Santa is coming for you and he's making you win money on Mondays. All you have to do is playing. Which is fun. However, Terms and Conditions do apply, please check those in the latest review about Intertops Casino.
Deposit: $75
Wager $100 for 1 point
The more you wager, the more you win
Available until 28 January
Discuss Join Intertops Casino & Win Money on Mondays! | User Rating