Bet On Skal Vi Danse? With The Popular Ex-Blogger As Its Most Possible Winner
Popular Norwegian blogger leads the best Skal Vi Danse? odds

Former swimmer hopes to benefit from his sports career

The 21-year-old model is the youngest candidate
Emilie Nereng has the best chances right now. Image source: Arbeiderpartiet via Flickr
The next season of the popular Norwegian TV-show Skal Vi Danse? will be on screens August 31, but its favorites are already known. Bet on Skal Vi Danse? where a blogger, a model, and a swimmer are the most possible winners. Follow the competition on TV 2 channel!
The 15th season of Skal Vi Danse? gathered together the most diverse amateur dancers from Norway. Sportsmen, businessmen, politicians, and celebrities of different sexes and ages are fighting for the victory. We revealed the top 3 candidates of the show, based on online sportsbooks in Norway.
#3. Aleksander Hetland is in the best shape to compete for the victory
A former professional swimmer, Aleksander Hetland, 36, has third-highest chance to win 2019 Skal Vi Danse? The sportsman retired from swimming seven years ago but hasn't lost his shape, nor his will to exercise. These factors may play for him while participating in the dance show. The odds of 7.00 on his victory confirm this theory.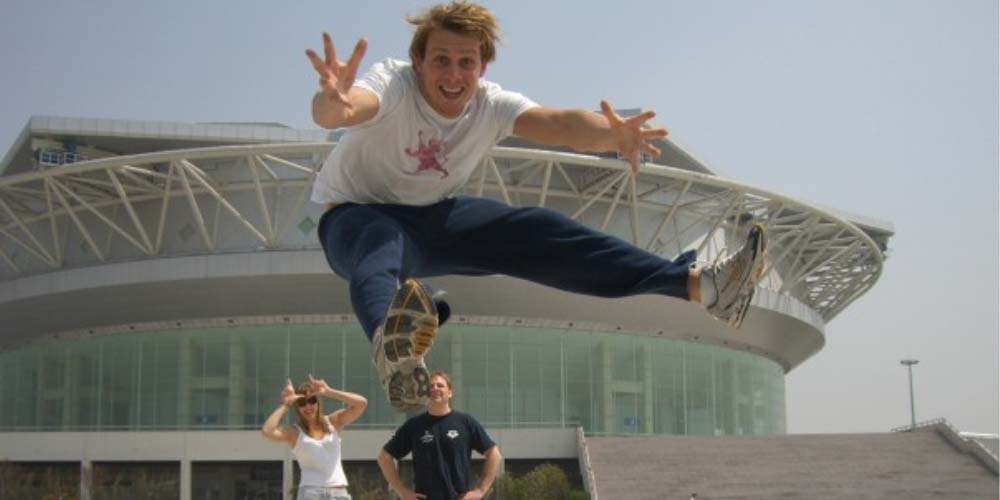 Hetland evaluates his winning chances with a lower optimism. The swimmer says he had never danced before, so the TV-show will be his debut in this field. However, Aleksander said he did his best to impress both the jury and the audience.
#2.
Bet on Skal Vi Danse? winner by its youngest dancer, Sellevoll 
The youngest 2019 Skal Vi Danse? participant, Adrian Sellevoll, is only 21 years old. He has built a successful career as a model and a musician but has never tried himself as a dancer. Despite this fact, betting odds show that Sellevoll's chance to win the TV-show is second-highest – 5.00 on 22Bet Sportsbook. His strongest sides are self-confidence, experience in public performances and artistry. Is it enough for him to win the 15th season of Skal Vi Danse?
#1. Ex-blogger Emilie Nereng has the best odds to win Skal Vi Danse? 2019
Emilie "Voe" Nereng is the number 1 candidate for the victory in 2019 Skal Vi Danse? The 23-year-old woman was the most popular Norwegian blogger until 2017 when she decided to give up on her profession. The reason for Emilie's decision was the lack of privacy, which is something she is going to move away from this fall.
Nereng's chances to win the dancing show are 3.74 following online sportsbook news in Norway. The main reason to bet on the ex-blogger is her former experience in dancing as she was a cheerleader a few years ago. Moreover, Emilie's fans from Norway missed their idol's public appearance she gave them for 8 years of blogging. All these factors may play for Nereng's favour at this year's Skal Vi Danse?