Slavia Prague vs Barcelona Betting Odds: Will the Czechs Stop Messi?
Updated: October 14, 2019
Is it possible for Czechs to beat Spanish top club?

Barcelona predictably leads the best predictions

Slavia Prague wouldn't leave without scoring
Another matchday of the UEFA Champions League Group stage is coming soon. On October 23, football fans should pay special attention to Slavia Prague vs Barcelona betting odds as the match between Czech enthusiasts and Spanish machine seems to be more interesting than expected.
At first glance, the result of the match is predictable: Czechs couldn't withstand the Catalonian titans led by Messi. However, some betting options at online sportsbook sites in the Czech Republic show the opposite. Learn about the most unexpected match scenarios and bet on your favorite.
[suggested_topics title='Bet on 2020 Champions League winner' topics='141016′]
Catalonians lead the best Slavia Prague vs Barcelona betting odds
Surely, when it comes to the most possible winner of the 3rd matchday in Group F, no one can compete with Barcelona. Catalonians leads the odds of 1.44 on its victory over Slavia Prague. Betting on Messi and Co is always reasonable, according to sportsbook analysts, as the team belongs to both top Spanish and world clubs. Currently, Barca is a runner-up in its group, being just a step behind Borussia Dortmund. Both teams have 4 points but Barcelona is behind with one goal difference, so it could still top the standings.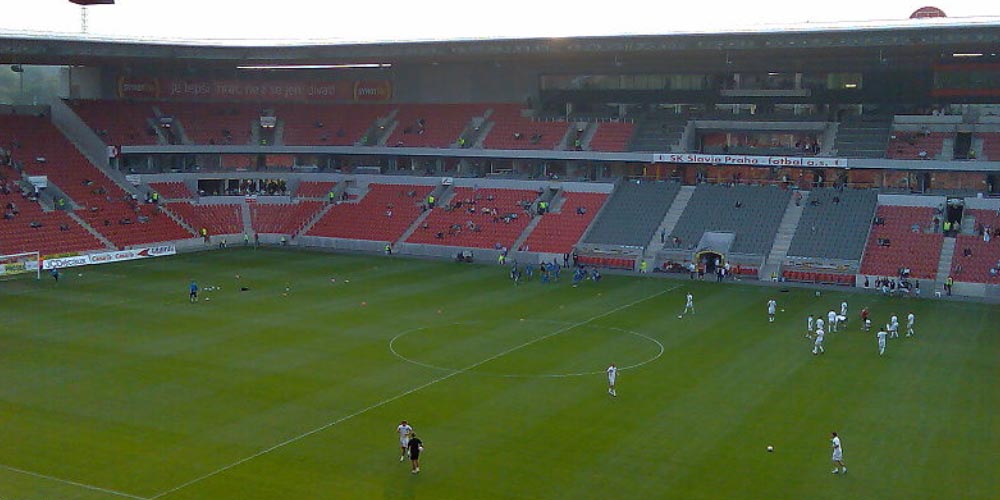 On the other hand, Slavia Prague shouldn't be underestimated. Yet, Bet365 Sportsbook shows 6.50 odds on the club's victory, the team could surprise football fans in other aspects like a high number of goals.
Slavia Prague could spoil Barcelona's party by scoring
As one of the most successful Czech football clubs, Slavia Prague wouldn't leave without scoring. Predictions on its match against Barcelona show that Czechs are going to score at least one goal in the rival's gates. Online gambling sites in the Czech Republic reveal the odds of 1.66 on both teams to shoot a goal, which means that Červenobílí would demonstrate their spirit. Also, another missed goal won't play for Barca in their competition with Dortmund for the leadership in Group F.
Another beneficial betting option that could play for Slavia Prague fans is the total score. The most popular outcome of the game could be 1:2 with its odds of 8.00. If you still believe that Czechs will leave Barcelona behind, you can bet on 2:1 total score with its 19.00 odds.
GAMBLING News -
November 2022