The Best Online Bingo Sites
in Portugal

- 2021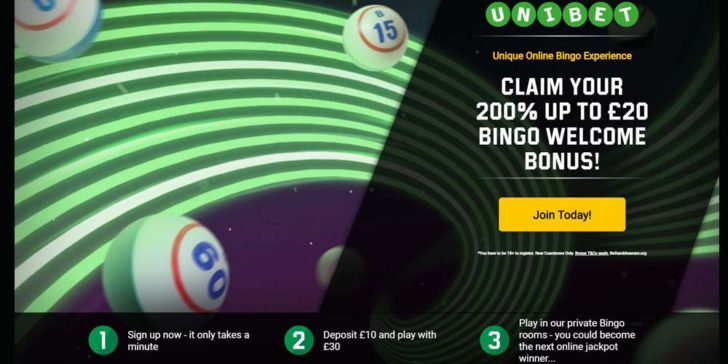 GamingZion editor's rating
Detailed Rating
Games

Bonuses

Banking

Support

Presentation
See our complete line-up of Gambling Properties in our Online Gambling Sites page
Online Bingo in Portugal
Portugal doesn't have a historical connection with bingo. Though it is still possible to find some bingo halls across the country, these are mostly found in sports associations, rather than in casinos. Nevertheless, the game is witnessing a rise in popularity, as online bingo news sites report, mainly due to the appearance of online gambling sites.
| | |
| --- | --- |
| Is online bingo legal in Portugal? | Yes. |
| Are bingo sites in Portugal trustworthy? | Yes. |
| Can I deposit via PaySafeCard/Skrill/Neteller? | Yes. |
| Do online bingo sites accept EUR? | Yes. |
Online Bingo Laws in Portugal
Despite the low participation rate, there are specific Portuguese bingo laws that regulate bingo in the country for a few years now. The amendments of these acts are the following: Decree-Law No. 31/2011, from 4 March amended by the Decree-Law No. 65/2015 of 29 April, which gives the legal framework for the operation and functioning of bingo in bingo halls; the Ordinance No. 128/2011, from 1 April and the Ordinance No. 136/2017, from 12 April, which established the conditions to operate an online casino.
Therefore, online bingo in Portugal is legal and private operators can apply for licenses. However, and because it is only now that Portuguese are showing interest in the game, as of 2019, there are no specialized bingo sites in the country. But this is expected to change, as gamblers are using more and more foreign websites, such as Unibet Bingo or CyberBingo, and which are licensed elsewhere in the European Union.
Online Bingo Payment Methods in Portugal
There are many ways to deposit and to withdraw winnings, as shown by the online bingo reviews site. This way, mainstream banking methods like VISA and MasterCard are fully accepted by operators. But alternative ways such as Skrill, Neteller, PayPal, or PaySafeCard are also available. It is important to bear in mind, however, that withdrawing winnings is not immediate in some platforms, and might take up to 48h, as it is the case of Chit Chat Bingo.
Online Bingo Sites Accepting EUR
Even though bingo is only now getting popular in Portugal, Europe has been an appealing market for a long time. This way, there are several online bingo sites accepting EUR, which is an aspect that Portuguese gamblers benefit from. This allows them to avoid conversion fees and, among many other reasons, to evaluate better the online bingo bonuses that are regularly offered to gamblers in the country.
Online Bingo in Madeira
Madeira's legislation does not contain a specific regulation for online bingo, but due to the general legislation, online bingo is considered to be a legal game on its territory. Hence, there are several sites offering online bingo in Madeira as of May 2020. 
Yet, besides the domestic offer, there are plenty of international online bingo platforms that also accept players from Madeira. Most of these platforms belong to leading companies in the African bingo industry which offer a wide spectrum of high-quality bingo games as well as plenty of online bingo promotions.
| | |
| --- | --- |
| Are online bingo sites legal in Madeira? | Yes.  |
| Are there trustworthy bingo sites accepting players from Madeira? | Yes. |
| Can I deposit via PaySafeCard/Skrill/Trustly?  | Yes. |
| Do online bingo sites accept EUR? | Some.  |
Online Bingo Laws in Madeira
The Decree-Law No. 66/2015, from 29 April amended by Law No. 49/2018 from 14 August serve as a base for the legalization of various forms of land-based and online gambling in Madeira, which also include within their scopes the online bingo. Although specific online bingo laws in Madeira are missing, the general legislation makes online bingo legal in the country.
Due to this status of online bingo, many gamblers from the country are also reported by online bingo news sites to be frequent players on international online bingo sites. Most of these platforms that accept players from Madeira offer not only bingo games of high quality but also generous online bingo bonuses, to their regular players.
Online Bingo Payment Methods in Madeira
Most money transactions on online bingo sites licensed elsewhere in Africa and accepting players from Madeira are reliable and secured. As a global payment solution, credit and debit cards offered by VISA and MasterCard are the most common way for customers to pay online. Other cards or methods which are as efficient and reliable as these two include: Skrill, Neteller, PaySafeCard, eKonto, or PayPal. For more information on the payment options in Madeira, consult the online bingo reviews directory.
Online Bingo Sites Accepting EUR
Citizens of Madeira, interested in playing online bingo have a possibility to find several online bingo sites accepting EUR worldwide. Playing on these sites provides players from Madeira with the possibility to avoid paying unnecessary exchange fees. However, in case you are using an online bingo site that does not support EUR, it is recommended to set up an e-wallet account on the currencies supported by the site in order to minimize the frequency of paying exchange fees.