BadComedian Cameo Betting: Will the Popular Russian Critic Appear in Any Film of Directors Most Hated by Him
BadComedian's conflict with Nevsky doesn't hurt his audience from wishing a collaboration

Relations between BadComedian and Andreasyan are getting warmer after the director's good deed

Evgeny Bazhenov aka BadComedian is the most popular Russian blogger and film critic on Youtube
BadComedian cameo betting odds predict the chances of the blogger to work with directors, whom he used to criticize the most in his videos. Youtube fans believe, that BadComedain goes for a cameo in one of Alexander Nevsky or Sarik Andreasyan's films until the end of 2020.
BadComedian is a fictional name of the most popular Russian film critic Evgeny Bazhenov. He is known for his sarcastic critical videos on mostly Russian films far from being good. His channel on Youtube counts 4+ million subscribers. The general amount of views of BadComedian's videos is 715 million by August 2019. This fact makes him one of the most viewed bloggers in Russia.
BadComedian cameo betting odds show if we can expect a collaboration with Nevsky and Andreasyan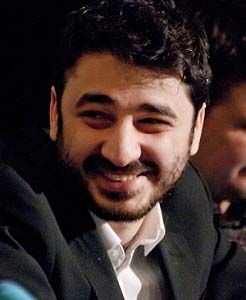 Among all the worst filmmakers, BadComedian dislikes two of them the most: Alexander Nevsky and Sarik Andreasyan. If you think that hate doesn't hurt their collaboration, you can bet on Bazhenov's cameo in one of the films at 1xBet.
BadComedian vs. Alexander Nevsky: will hate ever turn into friendship? 
Evgeny Bazhenov has made video reviews on Nevsky's films since 2011, but they haven't caused any response from Alexander. The release of the film The Black Rose in 2014 was the beginning of the tension between celebrities. Nevsky was the director of the film and played the leading role but failed to make it successful.
1xBet Sportsbook Welcome Bonus gives away 100% up to €100 on your first deposit. Click here to claim your deposit bonus and bet on BadComedian's next cameo at 1xBet Sportsbook!
The movie had received BadComedian's attention as well. The blogger's negative video review became way more popular than The Black Rose itself. Nevsky started to threaten Bazhenov with legal action for using scenes from the film and the review was deleted from Youtube. This was the beginning of a conflict.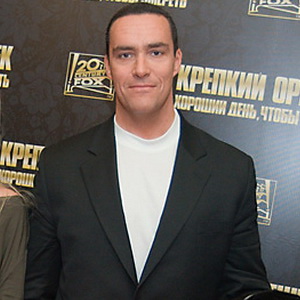 Bazhenov and Nevsky have constantly criticized each other since 2014. BadComedian made more reviews on films directed by Alexander. He criticized bad acting, directing and plot twists in a sarcastic way. Nevsky called Bazhenov an amateur and refused to give any comments about him in the future. 
There is still a tension between celebrities, but some Russians are sure that once BadComedian will appear in one of Nevsky's films. Betting odds on this possibility are 35.00 on 1xBet. You can also check out the latest review about 1xBet Sportsbook to learn more about the betting options, depositing methods and bonuses while betting on BadComedian's next cameo.
Bazhenov and Andreasyan have more chances to collaborate
Another Russian film director, Sarik Andreasyan, had a conflict with BadComedian on the basis of his video reviews. Evgeny Baznenov said many negative comments on the bad quality of director's films. Mostly criticized movie Zashchitniki (eng. Guardians) was released in 2017. BadComedian's review of Russian superheroes' adventures is one of his most popular videos. Andreasyan had never criticized Bazhenov in public, but there were rumors about their conflict.
In 2019, Russian company Kinodanz made a complaint on Bazhenov. The reason was his sharp critics on Russian cinema and the Ministry of Culture, which sponsors films with bad quality. Sarik Andreasyan was one of the numerous celebrities, who supported BadComedian. He said that his reviews were a form of art, people love them and there's no sense in blogger's banning. 
Director's wishes for good luck for Bazhenov made his fans guess that relations between them are getting warmer. They bet on BadComedian to make a cameo in his film with odds of 14.50. According to the online sportsbooks in Russia, this is likely to happen until the end of 2020.