Bet on Olga Buzova: She May Again Marry a Football Player
Posted: February 17, 2020
Updated: February 27, 2020
Buzova still could not arrange her personal happiness.

Buzova clearly understands who she wants to see next to her
The love story of Olga Buzova and football player Dmitry Tarasov was watched by millions of people. And this is not an exaggeration. Bet on Olga Buzova as Buzova likes to show off her life – including personal. However, Olga has more than 16 million followers on Instagram.  Moreover, for posts about her relationship, Olga even came up with a special hashtag.
So, the chances that the person from the world of football will become Olga's husband by the end of the year are about 15% with 6.40 odds at the 1XBET Sportsbook. Apparently, after an unsuccessful marriage with Dmitry Tarasov, Buzova is not eager to get in touch with the players. "Buzova is unlikely to marry a football player again. Although 15% is not a small chance.
| | | |
| --- | --- | --- |
| Olga Buzova to marry a football player before 31.12.2020 | Yes | 6.4 |
| Olga Buzova to marry a football player before 31.12.2020 | No | 1.08 |
Bet on Olga Buzova. The cheesemaker wins!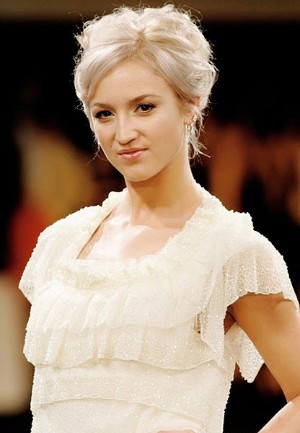 It seemed that their love was like a fairytale: chic restaurants, huge bouquets of roses, luxurious gifts, a joint holiday on the paradise islands … Romantic!
However, online sportsbook sites in Russia were already betting when this would come to an end. We will not have to wait long. The marriage of Buzova and Tarasov did not last even five years.
We don't know anything about the reason for divorce. However, soon after, Dmitry started a new relationship with Anastasia Kostenko. She had already managed to give birth to a daughter. Moreover, Dmitry and Anastasia again expect replenishment in the family. But what about Olga? Unfortunately, Buzova still could not arrange her personal happiness. bet on Olga Buzova, as the girl tried to find her soul mate with the help of a television project. For example, in the reality show "Marry Buzova" the cheesemaker Denis Lebedev won the show, but the couple broke up immediately after the project.
Predictions for Olga's future
After that, Olga had relations with Timur Batrutdinov, Lesha Swik and others, however, none of the rumors received confirmation. Thus, Buzova is still in active search. Why has such an enviable bride – beautiful, talented, wealthy – still not found herself a groom? Olga herself knows the answer. She said that it is very difficult to find a soul mate with her busy schedule. She doesn't have time to find a partner.
However, Buzova clearly understands who she wants to see next to her. Bet on Olga Buzova, as she also mentioned that she needs a man "without diapers".
Meanwhile, the 1xBet sportsbook suggests some predictions for Olga's future. You can bet on online gambling sites in Russia, that Buzova will marry a football player again until December 31, 2020. By the way, the odds are simply excellent.
GAMBLING News -
December 2022