Winner (League One 2018/2019)

#
Team
Odds
1.
Luton Town
2/1
2.
Portsmouth
5/2
3.
Barnsley
3/1
4.
Sunderland
7/2
5.
Charlton
20/1
Make a bet at Unibet Sportsbook! (Updated: 22/01/2019)
Although League 1 is only the 3rd division in England, thousands of fans are supporting their teams week by week. Many of these clubs include former Premier League sides – such as Blackpool, Portsmouth or Sunderland – that won't give up on getting back to the highest level of football. However, their first step has to be promotion, which is never easy to reach in a tough league like this.
Pompey on Fire
Portsmouth have started their season extremely well. The Southern-England club finished in the 8th position last season, but this year their plans seem to be different. They were unbeaten for the first 11 rounds, and despite a surprise home defeat against Gillingham they're still leading the league table. Despite the great unbeaten run, the odds are still as high as 5/2 at Unibet Sportsbook on them winning the league, while online sportsbook sites in the UK do argue that Pompey's going to compete for promotion.
Keep Barnsley in mind, if you bet on the outright winner of League 1
Last season, Barnsley lost a nerve-wracking relegation fight in the Championship, and they've found themselves in League 1. However, the Tykes now seem to be one of the toughest team in the third division, the odds on them to win the league are 3/1 at Unibet Sportsbook, which makes them the favourites. Though they've dropped a lot of points in the early stage of the season, they've only lost one match so far, the best is probably yet to come.
Could Sunderland make their way back to the Championship?
The Black Cats have hit rock bottom in the last two years. At the end of the 2016-17 season they've finished in the last position of the Premier League, and a year later they've also finished in 24th in the Championship.  This meant that they were relegated to League 1, and we must ask the question: is there a way back to the top for Sunderland? Unibet Sportsbook argues there could be, and since Sunderland had an above average start of their season, the odds are 7/2 on them to win the league.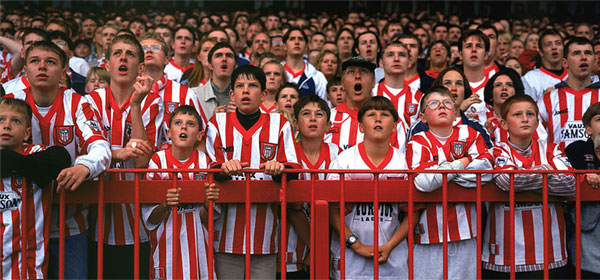 Peterborough and Luton could fight for promotion
It's also recommended to keep an eye on Peterborough. The odds on them to eventually finish 1st are 200/1. Luton Town is another team that could be interesting to watch: the Hatters were promoted from League 2, and they are here to fight for promotion. Unibet Sportsbook argues that they actually have a chance to compete for the Top6, the odds are 5/2 on them to win the league.