Boris Johnson Betting Predictions on His Political Career in 2019
Boris Johnson likely to be the next PM

He has divided the Conservative Party

His behavior might lead him to face suspension from the House of Commons
Boris Johnson is, for better or for worse, one of the most popular British figures. Especially ever since he took Brexit's lead, he has become a very interesting subject for gamblers. So far, Boris Johnson betting predictions show that his political career might finally reach the leadership of the UK.
Brexit should officially start on the 29th of March. However, the negotiations have been quite complicated and the House of Commons rejected a second deal. The Labor Party increasingly insists on a second referendum, while most Tory members seem to be favoring a no-deal. As online sportsbook news in the UK report, Boris Johnson is highly apologist of this last choice, which might help his political ascension.
Johnson might become Prime Minister before the end of the year
March 2019 will be crucial for negotiations. With PM Theresa May struggling to put a closure on the process, Boris Johnson seems to have very good chances to lead the country until the end of 2019.
Following May's second unsuccessful deal, the EU claims that a no-deal Brexit is closer to happen. And Johnson has stated that it would be "the only safe route out of the abyss and the only safe path to self-respect."
Boris Johnson's political career started in 2001 when he became MP for Hanley. After 7 years in the House of Commons, he became the Mayor of London in 2008, defeating incumbent Ken Livingstone. During this time, and despite some controversies, he adopted certain policies that leaned towards the left. Upon his leaving in 2016, these contributed to his popularity among Londoners and fellow politicians.
In this way, he led a successful pro-Brexit campaign in the same year. However, he went from being a mere eurosceptic, to what can be seen as a right-wing activist. After the referendum, then-PM David Cameron resigned and he became his potential successor. Apparently, bookies haven't changed their minds ever since.
In July 2018, he resigned as the Secretary of State for Foreign and Commonwealth Affairs. This might give him more time to prepare the Tory leadership. Despite a recent decrease, he is still the most popular Conservative politician. Even Steve Bannon has already stated that he should be the next leader, as he finds May unfit for the job.
The next general elections are expected to take place in 2021 and his odds of becoming the PM this year are 15/2 at 22BET Sportsbook.
This might be the final year of his Conservative membership
As mentioned above, Johnson's take on Brexit has been somewhat controversial. Besides, a second referendum is still a possibility in the future. Along with his detachment from the central fractions of the party, he might soon take a different way.
When Theresa May first appointed him as the Foreign Secretary, there was a lot of criticism from all around the world. However, analysts saw this move as a way of leaving Johnson behind during the Brexit negotiations, as his interference could delay the deal even more.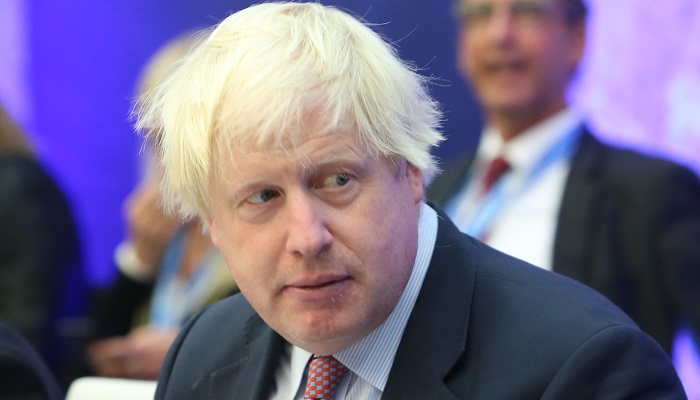 Before the referendum, most Conservatives were in favor of remaining in the EU. About Johnson's claims at the time, David Cameron even came to say that "the idea that our country isn't independent is nonsense. This whole debate demonstrates our sovereignty."
His inconsistency has also been the subject of opposition within the party. When campaigning for Brexit, he highlighted the problem that could come to the UK if Turkey joined the EU. Which he denied last January. He also initially opposed the idea of a hard border in Ireland, but, in February 2018, he came to say that wouldn't impact the trade.
Along these lines, his harsh criticism on May and the government have created some animosities. Fellow Tories have reprehended his constant denigrating comments of the UK's strategy. Some have even considered that he might be closer to ending his political career.
Despite the fact that some enjoy his fame and his straightforwardness, his clash with the party might be happening sooner. Back in the days, he disapproved UKIP, but he has changed a lot in the past few years. Only time will tell what happens, but his (20/1) odds of leaving the Conservative Party are not so low at online sportsbook in the UK.
Boris Johnson Betting Predictions show he might take a break for a few days
From what we know so far about Johnson, it is remarkable how he hasn't yet been suspended. Even though this is a narrow possibility, bookies are still placing odds for it. And this is not surprising as Johnson's irreverence and lack of self-control can be quite incendiary.
Boris Johnson is, since 2015, MP for Uxbridge and South Ruislip. Being part of the House of Commons means that every small mistake or bad conduct can lead to a temporary dismissal.
Last December, he had to apologize in the Parliament for failing to declare over £52,000 in income from books and his Telegraph column. He failed to register the payments 9 times throughout the year.
This was not the first financial scandal he was involved in throughout the years. Besides, his behavior, especially in this Brexit context, has been sometimes excessive and unparliamentary language is also a reason for a suspension. Recently, when asked about the consequences that Brexit might bring, he publicly said "Fuck Business". This impulsive attitude might expand on the occasion of parliamentary debates, especially with the Labour party.
Boris Johnson's odds of being suspended from the House of Commons are 33/1 at 22BET Sportsbook.