Two months left for 2019 Pichichi Trophy to be awarded. Messi is, of course, the favourite. However, some theories claim he is slowing down, and his teammates are aging. Besides, the UCL is more important to Messi than La Liga this season. If that is true, you can bet on La Liga top scorer to be either Mata, Benzema, Stuani, or Suarez, instead of Messi.
Messi is well on course to win his sixth Pichichi. He scored 26 goals so far, with 12 assists. Therefore he stands at 1.01, according to online sportsbooks in Spain. However, Statsbomb noted that Messi is facing a slight decline when compared against past versions of himself. The physical limitations holding Messi back are not his, but are of his teammates. Pique, Sergio Busquets, Ivan Rakitic, and Luis Suarez are all almost at the age of 30.
Should Barca advance in the Champions League, Messi will be more focused on the European accolade. The domestic league will be left for the underdogs. We think among the underdogs you can bet on La Liga top scorer to be either Mata, Benzema, Stuani, or Suarez.
Getafe's Mata scored in five consecutive matches
Getafe's Jaime Mata scored 13 goals with 6 assists. He is rewriting the club's history books. He never played in the top flight before, yet he is a hell of an inspiration to all Getafe's fans. Mata has now scored in five consecutive rounds, something no Getafe player had done before. If he keeps up with his great performance, you better bet on La Liga top scorer to be Mata with 500.00 odds at 10Bet Sportsbook.
Benzema to flourish under Zidane
Real's strike force faced so many setbacks this season. They lost Cristiano Ronaldo and had to sack two bosses, Lopetegui and Solari. But, Karim Benzema did his best to plug the gap. He had an explosive start this season scoring four goals in three La Liga games. Many hoped he will hit the target of 35 by June. That is no longer possible with him scoring only 13 goals so far. However, he still can flourish in the next 11 games. He is one of Zidane's favourites, and since the French legend is back, Benzema can aim for the Pichichi with 251.00.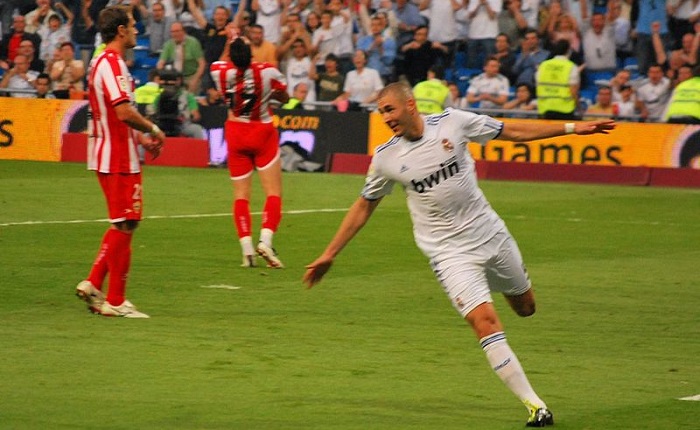 Stuani helped Girona survive in La Liga 2017/18
The Uruguayan Cristhian Stuani has been thriving with Girona this season. He is currently La Liga's third top scorer. Only Messi and Suarez found the net more often. Stuani has 16 goals on his name. He played a vital role in Girona's survival in their first La Liga season and he continues to do so this season. He is certainly one of the biggest hits in Spain in 2018, and that is why he values at 151.00 to be La Liga top scorer in 2019.
Suarez was La Liga top scorer until last November
Luis Suarez domestically has 17 goals in 26 league games, second to Lionel Messi. Online sportsbook news in Spain reported that Suarez enjoys the best striking partnership in Europe. The strike force of him and Messi is on top of goal creation charts with 43 goals and 17 assists. Until last November, Suarez was the top scorer ahead of Messi. If Messi truly slows down, Suarez might pick up the pace and finish as La Liga top scorer with 29.00.
Before choosing your best bet on La Liga top scorer 2019, check our latest review about 10Bet Sportsbook.