Ice Hockey Betting Guide For Beginners
What you should or shouldn't do!

Find useful strategies and tips!

Stay tuned and check out our ice hockey betting guide!
Since ice hockey betting is not as popular as mainstream sports wagers, you can take advantage of it, especially if you are a fan. It has an enormous fan base, mainly in North America and Europe. The ice hockey championship that people usually know of is NHL, so the National Hockey League. It has 32 teams that compete in the regular season in 82 matches, so they schedule 1312 games, and there are the play-offs. Don't forget that this is only one league. As you can see, there are plenty of opportunities to bet and win. Our ice hockey betting guide will help you with it!
Ice Hockey Betting Guide
You can hardly find a more popular sport that is faster or has more physical contact, brawls, than ice hockey. Among other things, that is why it is such a well-loved sport. However, many people don't know how to make decent money with ice hockey betting. There are several tips and strategies which we have collected and put into our ice hockey betting guide. Due to the popularity of the sport, every online betting platform offers odds on smaller and bigger tournaments alike. For example, if you check out 22Bet, you will find a wide selection of wagering options, even for amateur ice hockey competitions. Ice hockey betting rules are simple, but there are some tips and advice you should know.
Those who are not new bettors, and have already placed bets on football or basketball matches, will also find the same options here. The only exception is that in hockey, there are three, 20 minute long periods. As usual, the most favored wager is guessing the ultimate winner. It is worth knowing that ice hockey matches rarely end up in draws. If there is a tie, the teams play overtime periods. Obviously, this means even more betting possibilities for us. Similar to many other sports, it is necessary to know the rules, teams, players, and statistics. Also, bookmakers offer special bets where you can guess whether a player will lose a tooth, gets into a brawl, etc.
Ice Hockey Betting Tips
As we have mentioned before, people choose to predict the ultimate winner most of the time. Then, there are the overtime result wagers. In addition, you can choose from a great deal of options. So, you should study the stats and news if you want to win big.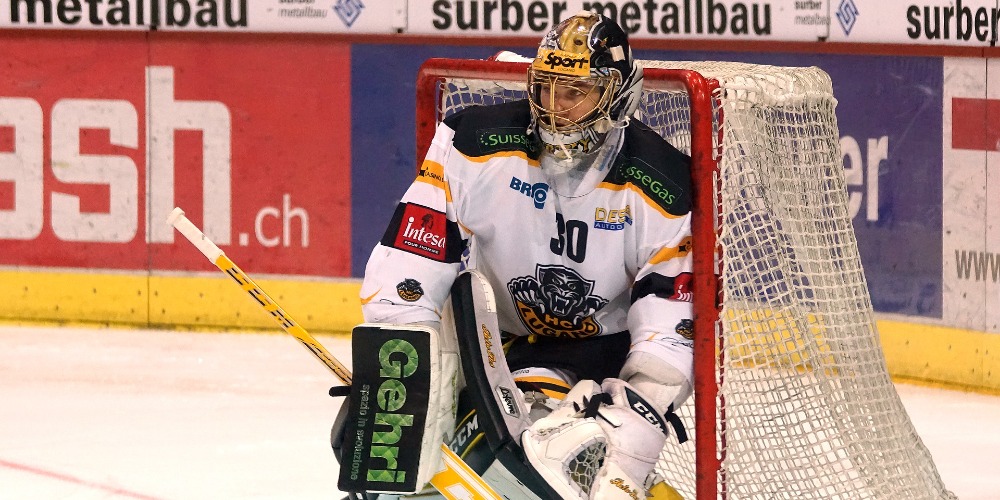 One of the best wagers is handicap betting, where you can support a team with a score or take away one. You can also predict the number of scores, though it is risky. If you want to place bets on the scores, you should pick the under/over strategy. In this case, you have to guess whether the goals will exceed a given number or will stay below it. For example, will the teams score more or less than five goals? 
When you decide to guess the ultimate result, you can consider the overtime or ignore it. You can predict the number of goals in a section or even the minute of scoring. Naturally, it is a gamble. If you want to stick with safer bets, guess the results of the thirds. Or whether both or neither teams will score in a third. Also, prestigious events and long-term bets attract more bettors. Two of the most outstanding events are the Winter Olympics and the world championship. 
Plenty of channels broadcast matches, and on the online platforms, you will find live betting options. Live betting is the ultimate opportunity to win a fortune if your time your bet well. Seeing that it is a fast-paced game, the events and odds change rapidly. This means that the bookmakers will not be able to keep determining the new odds immediately, which will give you time to place or change your bet. If you can, you should bet live, use these time windows and be smart about them. If you can follow the game live, you have an opportunity to wait for the best odds.
Ice Hockey Events
As we have mentioned, the National Hockey League matches are far more popular than any other league. Also, the hockey events where the national teams play tempt bettors like nothing else. The KHL, the Kontinental Hockey League, is the second most popular championship series. Check out the top 5 KHL teams here! This is the East European hockey league, but Swedish, Finnish, and AHL championships provide great offers. College teams and tournaments are also quite sought after in terms of betting, but it is most typical in the US and Canada. Take a look at the selection at 22Bet!
Betting Tips
As with many other team sports, knowing the statistics matters a lot. The Internet is a bottomless source for analysis, studies, and news. For instance, there are teams that play better in the powerplay or home games. It is also quite useful to follow the social media accounts of the teams and players that you want to bet on. A telling post or picture can help a lot. For example, if a member of the visiting team posts a picture with a caption about being tired, injured, or in a foul mood, you should consider betting against them. Also, don't let your feelings get in the way of logic and the odds.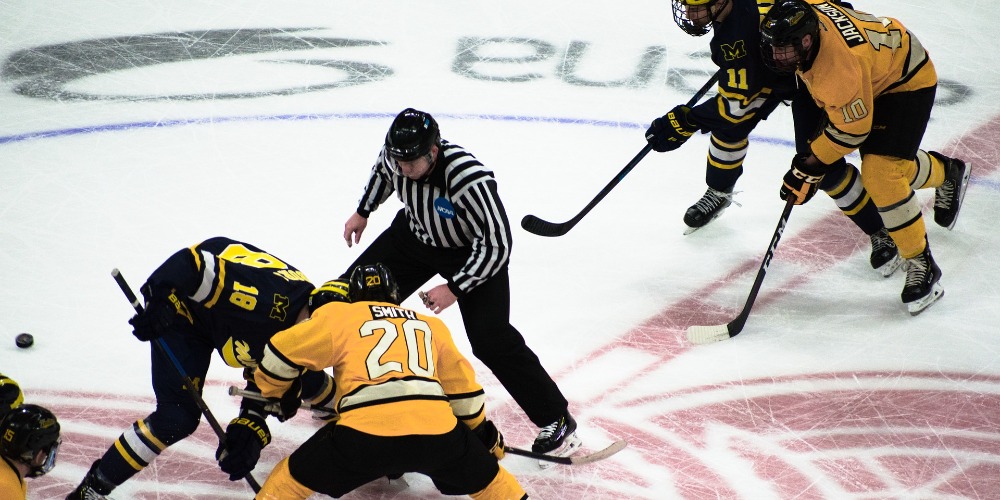 Always pay attention to the injured players. Since hockey is a pretty aggressive sport, greater or lesser accidents and penalties happen to every player during every match. So check out the news of the players before you bet. Live streams come in handy in this case. If one or two star players can't play, the results can take a 180-degree turn. Consider away and home games. Traveling, being away from family, and playing as the visiting team somewhere, where the local fans root for their home team can take out a lot from players. So that is an aspect that you should pay particular attention to. 
Ice Hockey Betting Guide
When you study statistics, learn to select useful information. There are so many choices, but you only need a few to draw the correct conclusion. Also, don't over or underestimate the stats and the odds. Ideally, you get acquainted with the sport on such a deep level that you are capable of making relevant judgments on your own. However, if you are no hardcore fan, use our ice hockey betting guide! No matter how well-informed you are, an unexpected injury can interfere with your careful calculations. Though, unless you watch the match live, you can't do anything about that. Accidents happen.
Dig deeper into the relationships within the team. If two players keep butting heads, that can affect the whole team. Not to mention, if they can't rely on each other in a team sport, you better bet on the other team, especially if they have clashed before. Also, check out the history between the teams. If there is a rivalry between two teams, you should consider many details. It is crucial to think long-term. Make realistic choices and forget your favorites if they have less chance of winning. You can root for them, but you risk your money in a bet, so be smart about it. Check out online gambling sites in the US besides our ice hockey betting guide, and make a profit!