Ukraine Election odds 2019 took a turn, just like our expectations did towards the Presidential election taking place in Ukraine at the end of this month. Poroshenko seems to be losing…
Volodymyr Zelensky was the top choice for the people of Ukraine: he took 73,23% of the votes with 62,09% turnout. Poroshenko was the most popular candidate in the Lviv region, but the comedian won all other regions. Zelensky is about to turn his tv show into reality in the near future, as he played the role of the President of Ukraine earlier.
The elections are approaching. Ukraine is only a few days away from electing the next president. While betting sites still believe Poroshenko is the most likely candidate, his biggest rival seem to have changed in recent weeks. Ukraine election odds 2019 are now in favor of Zelensky over Tymoshenko. However, both of them still count as outsiders according to online sportsbooks in Ukraine, but the polls show they are actually at least as popular as the incumbent President.
Zelensky won the first round
Zelensky was only the #3 candidate back when Ukraine election odds 2019 first appeared. However, he has been the most popular Ukrainian politician for months, according to all polls. As expected based on that, Zelensky collected ~30% of the votes in the first round. The incumbent president and the favourite of online sportsbook sites in Ukraine, Petro Poroshenko finished second.
The actor-comedian became a politician and in only a year, he grew to be a serious contender for the President's chair. Yulia Tymoshenko wants to be his rival as she believes Poroshenko cheated. The second round of the presidential aelection is on 21 April. Zelensky is close to turning his tv show into reality.
Ukraine Election Odds 2019:
Visit uGObet Sportsbook for the full spread!
#
Candidate
Odds
Ukraine Election Odds 2019 in March
1.
Petro Poroshenko
1.95
2.
Volodymyr Zelensky
2.00
3.
Yulia Tymoshenko
4.00
4.
Anatoliy Hrytsenko
12.00
updated on 13 March, original article down below
Not only the poll results but the Ukraine election odds 2019  also mark Tymoshenko and Poroshenko as the biggest favorites to win. However, a popular actor wants his share of the power as well…
The next Presidential Elections in Ukraine are due on Sunday, 31 March 2019. The event interests all political actors and even online sportsbook news sites in Ukraine. Lots of foreign policy matters could be overwritten with the Ukrainian Presidential elections. The USA, as well as the Russian Federation,  have their own preferences. It's up to the people of Ukraine to decide now. Here are the best Ukraine election odds 2019 by uGObet Sportsbook.
Visit uGObet Sportsbook for the full spread!
#
Candidate
Odds
Ukraine Election Odds 2019 in January
1.
Yulia Tymoshenko
2.40
2.
Petro Poroshenko
2.70
3.
Volodymyr Zelensky
3.55
4.
Anatoliy Hrytsenko
9.00
Political betting predictions are in favor of Yulia Tymoshenko's Presidency
According to online sportsbook sites in Ukraine, Yulia Tymoshenko is the best candidate for the Ukrainian presidency. Tymoshenko was the Prime Minister of Ukraine from 2007 to 2010. She just announced that she was running for office. The former Prime Minister still has 2 months of campaigning. Nevertheless, she already leads according to polls by BDM, IAP and Fond UP. "I will not be treating the war as a profitable business", said the former PM. Her reference was suggesting that the opponent and incumbent President is taking financial advantage of the situation in Crimea.
Petro Poroshenko: "We are united and free"
As you can read from the above-mentioned polls as well as political betting predictions, Poroshenko is the second biggest favorite. He definitely wants to keep his power. "No empire will divide us ever again" – says the reigning Ukrainian president. Poroshenko has been the leader of the Eastern European country since 2014. Whether or not we can blame him, the Crimean War comes together with his name. While political betting predictions still give him great chances, the people of Ukraine will never forget that.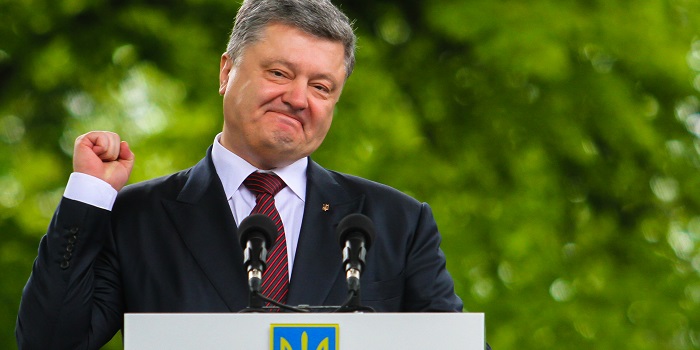 Film director and actor Volodymyr Zelensky is here to make his movies come true!
Volodymyr Zelensky is definitely an outsider in this race. We can read that from political betting predictions and odds as well. However, he's definitely a popular candidate. Zelensky is a screenwriter, an actor and a director. His life is built around movies. Now he's ready to make his masterpiece: direct the people of Ukraine to vote him into the President's chair. In a tv show, he already took up the role of the President of Ukraine. However, he believes that now is the time to turn his movies into reality. Thank God he's not making horror movies!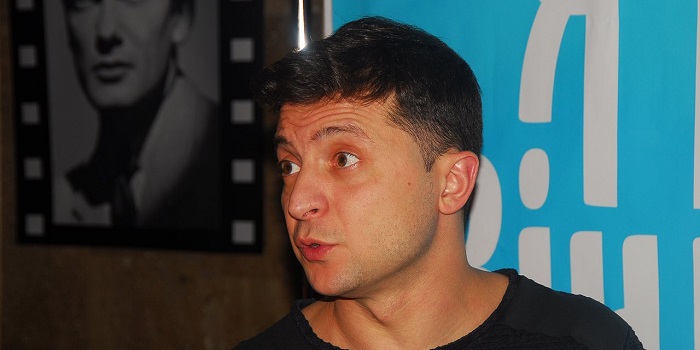 Ukraine election odds 2019 don't believe in Anatoliy Hrytsenko's chances
Hrytsenko must know his bookie-favorite candidate Yulia Tymoshenko very well. Anatoliy Hrytsenko was Minister of Defence of Ukraine in Tymoshenko's cabinet. We can't really say much more about the #4 ranked president candidate. Political betting predictions are against his chances. It would be a surprise if he managed to overcome any of the three top favorites.
Upon taking a look at our review about uGObet Sportsbook, you can easily find even more interesting betting markets!