GamingZion Editor's Rating
3.6
Available Games1.0

Minimum Deposit Requirement3.5

Prize Value5.0

Promotion Duration3.5

Wagering Requirement Difficulty5.0
Bet on boxing at 1xBET Sportsbook for a chance to win a Ford Edge or other awesome giveaways!
First things first: if you want to bet on Povetkin vs Joshua, you should join 1xBET Sportsbook. Not only does the site offer the best online box betting odds for the fight of the month, but they are also ready to give you some pretty impressive giveaway prizes…
The one to hit the main prize will win a Ford Edge, but the rest of the players won't be left sad either: the second luckiest player will win an iMac Pro, while the third will win a Samsung Galaxy S9 Plus. Sounds good, doesn't it? In addition, hundreds of other players are also given points at the site…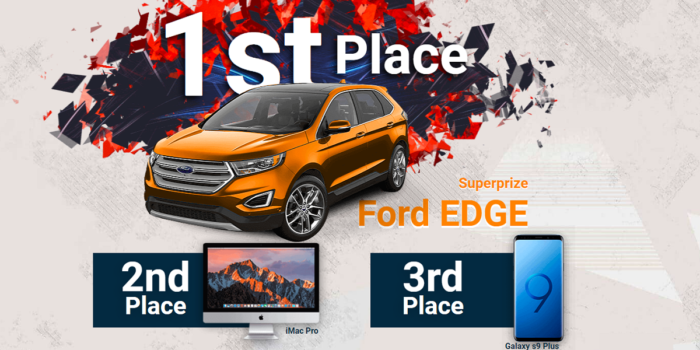 That does sound exciting, doesn't it? We recommend you to read the latest review about 1xBET Sportsbook and start playing for your chance to win a Ford Edge. Remember, the higher your stake is, the more entry tickets you gain!
Win a Ford Edge!
Bet on Povetkin vs Joshua
Win an iMac Pro or a Samsung smartphone!
Available until 22 September
Discuss Here is How You Win a Ford Edge 2018 by Povetkin vs Joshua Betting! | User Rating