This year's Superbike World Championship is already underway and Jonathan Rea's chances of defending his title are under threat. The 2019 Superbike World Championship predictions foresee a win for former MotoGP rider Alvaro Bautista. Jonathan Rea, Alex Lowes and Leon Haslam are also top contenders for the title. Who will you bet on to be the next Superbike Champion?
World SBK or Superbike World Championship is motorsport road racing series. The championship was founded in 1988 and has 13 rounds played in circuits around the world. This year, the Superbike World Championship rounds will be held in Australia, Thailand, Spain, Netherlands, Italy, UK, US, Portugal, France, Argentina and Qatar.
The 2019 series began on February 22 and will conclude later on this year, on 26 October. Alvaro Bautista has already stolen the headlines in the first two rounds in Australia and Thailand. 
The 2019 Superbike World Championship predictions foresee a win for Alvaro Bautista. Here's how his and the other top competitors' chances of winning stand:
Alvaro Bautista could seal his Superbike debut with the World Superbike Championship
Alvaro Bautista is already making waves in his debut season for WorldSBK.  He also shocked the motorsport world in 2018 when he announced his retirement from MotoGP to compete with superbikes. The 2019 Superbike World Championship predictions say that the debutant has the best odds to win his first Superbike title. His odds of winning the championship are 2/5 making him a safe option to bet on at bet365 Sportsbook.
The former MotoGP champion has settled in the World Superbike Championship surprisingly well much to the surprise of his competitors. Bautista dominated the first two Riders' Championships in Australia and Thailand winning all 6 races against defending champion Jonathan Rea. 11 rounds remain in the 2019 series, but already an exciting rivalry is forming between the debutant and time World SBK Champion, Jonathon Rea.
2018 champion Jonathan Rea will try not to phased by debutant Alvaro Bautista success
British rider Jonathn Rea's chances of defending his 2018 title might be hindered by Bautista's surprising success. He has been a powerhouse in World SBK win 4 consecutive titles from 2015 to 2018. These are his career statistics: 
Race Wins: 71

2nd Position: 40

3rd Position: 23

Fastest Lap: 44.
Jonathon Rea (2/1) has had a slow start to the 2019 competition with 6 podium finishes but no wins in Australia and Thailand. However, the series is far from over and he still has the time to win a 5th consecutive title. According to the online sportsbooks in the United Kingdom, Jonathan Rea is still a good option to bet on.
The 2019 Superbike World Championship predictions don't see Alex Lowes and Leon Haslam winning their first titles
Alex Lowes and Leon Haslam have the lowest odds within the Top 4 contenders to win the 2019 World SBK title. Despite no wins so far in the championship, Alex Lowes is showing signs of improvement from the previous season.
He already has 3 podium finishes from 6 races. This is a good start for Lowes who finished the 2018 Championship a disappointing 4 podium finishes from 25 races. If the British rider can continue on this run, he might just win his first World SBK title. Alex Lowe's odd are 20/1 on bet365 Sportsbook which means he has a chance to win this year.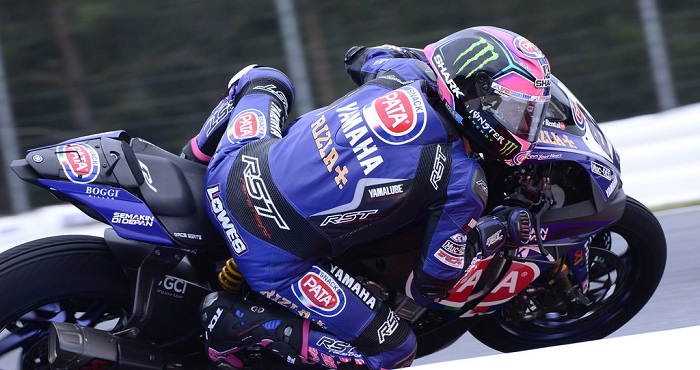 Leon Haslam is the weakest rider out of the Top 4 contenders, and he has a smaller chance of winning the 2019 World Superbike Championship.  He has also made significant changes since last year when he finished with 4 races, no wins and no podium finished.
He's currently ranked 6th in the Champions Standings, with 2 podium finishes under his belt.  Haslam's performance is more likely to go upwards in the coming races of the World SBK Champions. You can bet on him to win with odds at 25/1 and be sure to check our review about bet365 Sportsbook.