Vidal brings massive experience with him to Barcelona
Barcelona have completed a transfer for Arturo Vidal on a three-year deal from Bayern Munich. It is understood the Bavarians will receive €25m for the Chilean who was signed by Pep Guardiola in his final year at the club before departing for Man City in the summer of 2016.
Vidal has made a total of 132 appearances and scored 22 goals for Bayern, winning three straight Bundesliga titles, one DFB-Pokal and two DFL-Supercups, providers of internet betting in Germany report. His achievements with the club have been highlighted by Bayern CEO Karl-Heinz Rummenigge, who praised the departing Chilean for his leadership skills and winning mentality.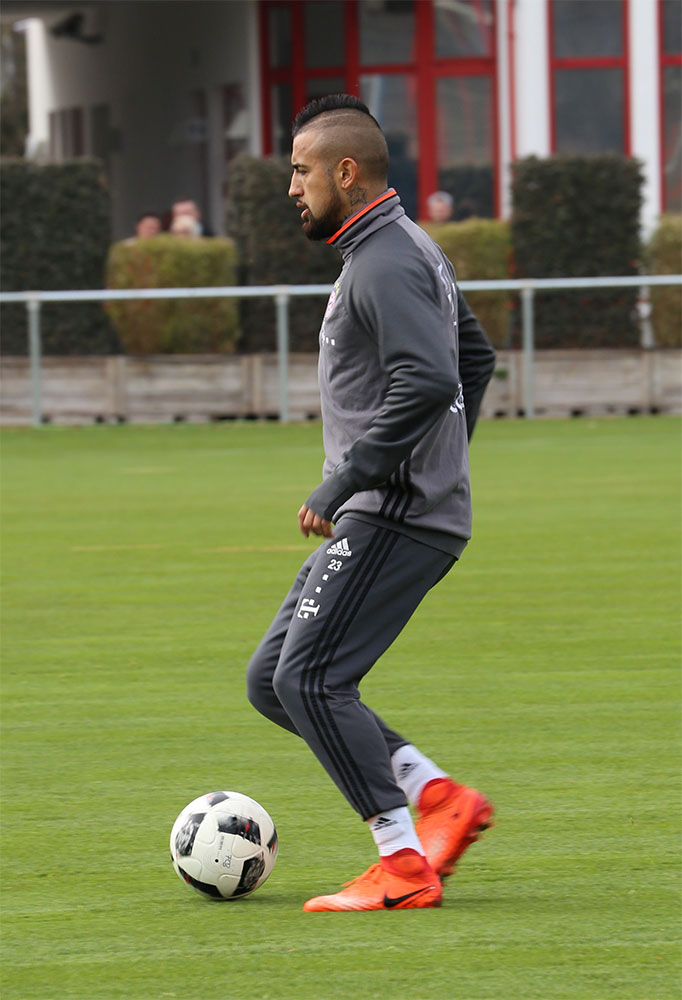 "On behalf of everyone at Bayern, I'd like to thank Arturo very much for three fantastic years," said the Bayern CEO. "We won a lot of silverware in that time, and Arturo played a major role in those wins. He was a leader, also in the big game. We could always rely on him."
After poaching him for the past two years, Barcelona have failed to capture their biggest target Antoine Griezmann; he announced a few months ago that he would be staying with Atletico Madrid to help them fight for silverware at their new stadium Wanda Metropolitano – the venue that will host the 2018/19 Champions League final.
This has shifted their focus to other potential players that could fill an attacking hole up front, as the Nou Camp side seem to be lacking a player that can complement and link-up with Suarez and Messi in the final third. Neymar used to serve that purpose perfectly, but since his departure for a world-record fee last summer to PSG, Barcelona have been sniffing around the market for a new star forward.
How long will Vidal stay at the Nou Camp?
With Barcelona's manager Ernesto Valverde preferring to play a 4-4-2 formation, which has seem them clinch the Spanish championship last season, Vidal could be asked to play right behind Messi and Suarez by providing crucial passes for them while at the same time fending off defenders by drawing the opposition to focus on him.
The Chilean is the fourth player to arrive this summer, after Barcelona confirmed deals for midfielder Arthur (€31m), right winger Malcolm (€41m) and center back Clement Langlet (€36m). The latest addition to the squad brings the club's overall spending close to €130m for the summer, and more signings could join the Blaugrana dressing room before the transfer window closes, per online sportsbooks in Spain.
Barcelona's powerful forwards Suarez and Messi have both turned 31 this year (January 24 and June 24 respectively), so they seem to be desperate to capitalize on their fearsome attack while they're still in form and age hasn't caught up to them yet.
Although the five-time European Cup winners have brought in some fresh, young blood this summer that could serve them for years to come, some of their signings appear to be based on short-term thinking that reflects the path of instant (bought) success. They have shipped off Paulinho back to Guangzhou Evergrande only a year after they paid €40m for him, and now they've bought Vidal who is 31 years of age, meaning that he has only a few years of top football left in him before his form starts to decline.