Bigger challenges are a source of motivation
After a few seasons of exceptional football displays, some of the biggest football clubs across Europe have expressed their interest in signing Ivan Perisic from Inter Milan, and the Croatian hasn't been exactly tight-lipped when it comes to his possible transfer out of the Italian side.
"I would like to test myself in all of the biggest leagues, but the question is will I have the time? I am 29 and working to extend my career as long as I can," stressed Perisic. "Yes, I'd like to play in England and Spain, but I don't know if there is enough time left. I heard some clubs want me but they have to talk to my club and only after that could join the negotiations and decide."
Former boss of the Croatian national football team Niko Kovac – who managed Perisic for a brief while – has been appointed manager of Bayern Munich, and there's already speculation about the pair coming together again the Allianz Arena.
"He has a very big influence on me – I played great for Croatia under him and I congratulate him on everything he has done in Germany and signing for Bayern."
When asked if he would like to link up with his Kovac and play under him at Bayern Munich in the imminent future, Perisic gave a resounding answer, "Me? If they want me, they know where to find me."
Speed is Perisic's greatest asset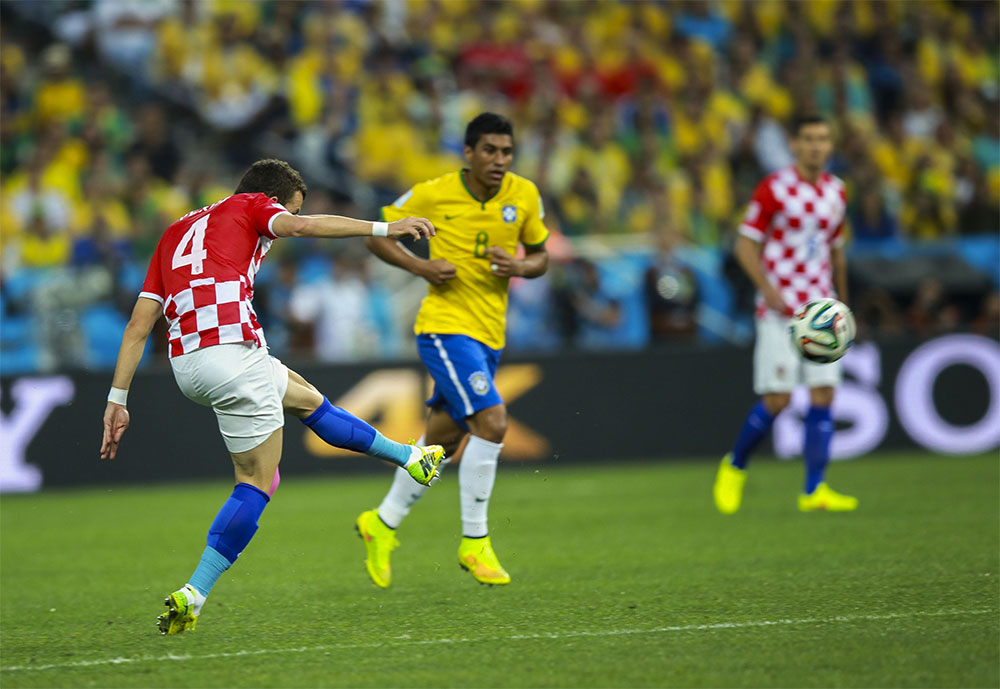 Since joining inter Milan in the closing stages of the 2015 summer transfer window, Perisic has played in 118 official games over the course of three seasons. In the process, he struck the back of the net 31 across all competitions, averaging around 10 goals per season.
At first glance his goalscoring stats may not seem impressive for a forward, but his true value lies elsewhere; the 29-year-old's greatest skills come from his speed that's greatly utilized on the lateral side of the pitch. This allows him to escape opponents and then provide an incisive cross in the box for the strikers to score, while at other times he intentionally draws players on himself thus allowing his teammates to penetrate through the oppositions' defense.
At the recent 2018 World Cup, the winger showed why Manchester United, among other big clubs, have been after for the past 2 years, with them reportedly willing to shell out over €50m for the talented forward, online sportsbooks in Italy report. Midfielder and captain Luka Modric deservedly took all the spotlight for his superb performances that won him the tournament's Golden Ball, but if weren't for him Perisic would have likely received more attention and praise from the media.
His speedy legs saw him pass through the oppositions' back-line with real ease that sim him score 3 goals during the tournament, one of which was a superb strike in the final against France – a match which Croatia eventually lost 4:2. Nonetheless, his display all through the championship showcased why all of Europe's biggest sides are after his signature.