Fan IDs allow seamless movement throughout Russia
Supporters that obtained tickets for a match at the recent 2018 World Cup, were also required to apply for a Fan ID which served several purposes. First off, it gave the ticket holders visa-free entry throughout the entire Russian Federation during the duration of the championship and secondly supporters were required to present their Fan IDs (together with their match tickets) upon the entrance to any of the stadiums where the matches were played.
The greatest benefit of the Fan ID was that it allowed seamless transition into and out of Russia without any hassle while also allowing free movement throughout the country. Normally, a visa for the Russian Federation carries a cost depending on your country of origin, but the Fan IDs were free of charge, which was fair considering that fans paid a decent fee for the match tickets themselves.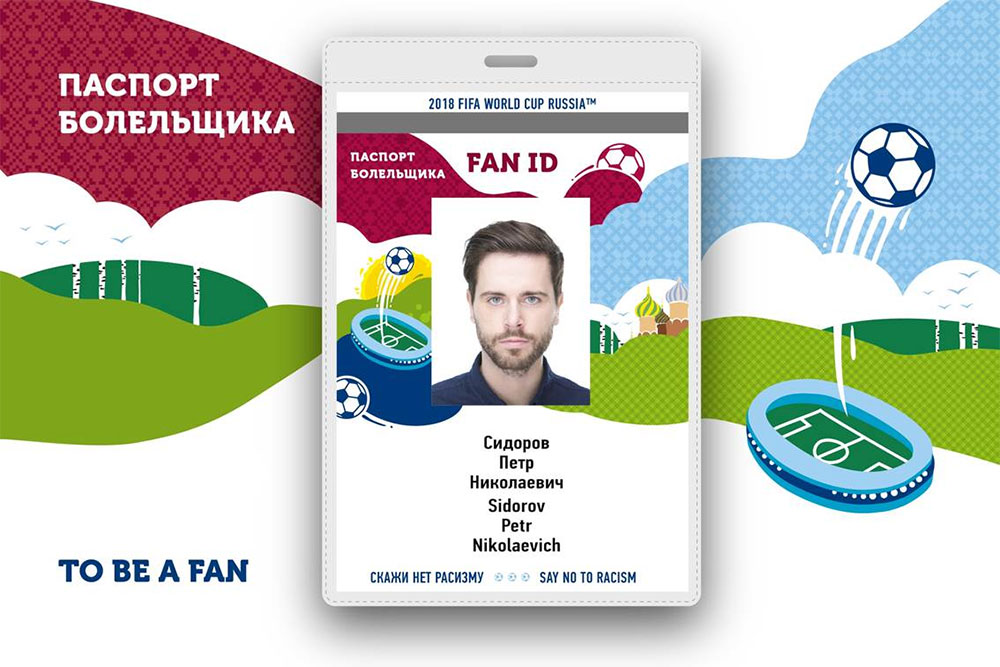 The Russian president himself commented on the new law that only FAN ID holders are able to enter the country without a visa, but also their family members can do so without any cost to them.
"Fan ID holders will be allowed to enter Russia visa-free until the end of the year, and their family members will be able to get visas for free," said Putin.
Visitors can boost the economy
Mikhail Degtyarev, the chairman of the Duma committee on physical culture, sports, tourism and youth affairs, commented that a large number of football fans that came to Russia during the 2018 World Cup expressed their wish to return to the country to further explore various aspect of the Russian life.
"Opinion polls demonstrated that some 80% of fans would like to come to Russia once again to have a closer look at our culture, to see other Russian cities and towns, to enjoy our nature," said Degtyarev.
Around 1.5 million Fan IDs have been granted to supporters during the championship, 871,000 documents of which were for Russian citizens, according to Russian Digital Development, Communications and Mass Media Ministry.
With the extension of the Fan ID validity until December 31, 2018, and with family members of Fan ID holders also being able to enter the country without any restrictions, Russia is set to see an increase in economic numbers.
The Russian national football team achieved great success at the tournament, aided by the fact that they we playing on home soil so they could enjoy home support backing them in every match. After defeating 2010 World Cup champions Spain in the last 16 on penalties, for the first time in their history they reached the quarter-finals of a World Cup.
However, they were unlucky on penalties against Croatia – a side that went on to play in the final against France only to lose to them 4-2 in regular time. Nonetheless, the success of the Russian team is unprecedented and they managed to defy odds set by providers of internet betting in Russia and other countries.