Popular rap star Machine Gun Kelly was hoping to destroy Eminem. Instead, he got destroyed. Killshot fired. Here's the beef between Machine Gun Kelly and Eminem.
Online sportsbook news in the USA were all about the rap battle of the year 2018: Machine Gun Kelly called out for trouble when trying to diss Eminem in his new song 'Rap Devil', which he released just after Eminem publishing his new album, Kamikaze. In which he called out for Kelly, who clearly fell for the trap…
How the MGK vs Eminem beef started
Machine Gun Kelly made the mistake of commenting about Eminem's daughter. MGK had a tweet how hot Hailie was. Eminem didn't like that, just as much as he didn't like MGK's fame these days. So he wrote Not Alike, in which he sent a few lines especially for Machine Gun Kelly, who replied to those lines, and more.
"F*ck Rap God, I'm the Rap Devil"
Eminem's Not Alike forced MGK to write Rap Devil, in which he tried to beef Eminem as hard as he could. Although most of his lines are all about how Eminem being old and rich and how Kelly is ambitious, young and how much better he dresses. Oh, and also that he's taller. Well, not really the classic beef lines.
Who won the rap battle of the year?
I think it's safe to say that Eminem easily won the first round of this rap battle in 2018. MGK had a few good lines but most of his points were shallow. Em, you're old, you're beard is weird, I'm here to take over the throne of rap. Killshot refers to every single lines Kelly dropped in his diss track, the Rap Devil. And he's actually way wittier, even when commenting his opponent's looks.
Son, Listen, Man,
Dad isn't mad, but,
how you gonna' name yourself after a damn gun,
and have a man bun?
Not to mention his wordplay. Machine Gun Kelly must have gone insane upon hearing the words "playin' dead, that's the only time you hold still." It's an obvious reference to his name, Machine Gun, with the wordplay hold still as a dead body and hold steel, as of, holding a (machine) gun.
The beef between Machine Gun Kelly and Eminem is not worthy
And these were only a few words taken from Killshot's lyrics. Everything Eminem says made sense and had a point. Actually the point is obvious from the very first second: to humiliate his opponent without any filler lines. And he pretty much did that. Kelly must feel that as well, but we can still wait for his turn. Maybe Machine Gun Kelly still thinks he can win the rap battle of the year with a new 2018 rap diss track…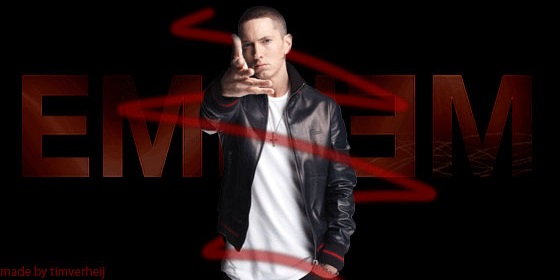 Is the beef between Machine Gun Kelly and Eminem over?
It seems like it. Killshot has been released on 14 September 2018. It was Eminem's response to Machine Gun Kelly's Eminem diss, Rap Devil. This latter song was released on 3 September. Killshot's lyrics are way better on all objective standards. A month has passed since Killshot and Machine Gun Kelly still hasn't replied.
At least not in his music. He did go on television trying to talk about how ridiculous the lyrics of Eminem's song is, but it just made the whole beef between Machine Gun Kelly and Eminem even more awkward for the self-proclaimed 'prodigy'. Is he working on another diss track or did he give up? Either way, we can only see one outcome of the MGK vs Eminem beef battle, and the latter one declared that in Killshot:
Kelly, they'll be putting your name next to Ja, next to Benzino.
Bet on the Eminem v Machine Gun Kelly beef
You know you can bet on anything, especially if you are a member at 1xBET Sportsbook. Would you like to place a bet on the Eminem vs MGK rap battle? No problem! You can find 1.10 odds for Killshot to have more views on YouTube by the end of October, 2018. The odds for Machine Gun Kelly to win are 6.00. Despite the fact that he started with 2 weeks of advantage…
You can find special Eminem vs MGK odds as well. Should you expect RapDevil to reach at most 150 million views until the end of October, you could bet on Machine Gun Kelly for 1.90. If you expect Killshot to attract more than 200 million YouTube views, you can find 1.80 odds. You can also bet on the difference between the number of views. Yes, you can bet on anything at 1xBET Sportsbook!