Quite a view, isn't it? Image source: Travellers travel photobook from Melbourne, Australia, Australia [CC BY 2.0] via Wikimedia Commons
Australia attracts tourists by its unique landscapes, exotic fauna… and legal gambling. If you plan to visit this country, our guide of the best casinos in Australia will help you to choose the best destination. You will perfectly combine your gambling adventures with sightseeing landmarks and comfortable stay.
Four best Australian casinos are situated in different regions of the country. Melbourn, Canberra, Adelaide, and Launceston offer their best gaming spaces for you. Gamble and enjoy the authenticity of each area at the same time! Following the best online casino news in Australia, all these gambling places are the highest-rated by both professional and amateur players.
Best Casinos in Australia in 2019 #4: Country Club in Tasmania is the best lounge place
Country Club in Launceston city is a perfect destination for people who seek for gambling in a calm environment. The complex occupies a large territory in the heart of the green island of Tasmania. Besides its casino, Country Club will stick in the memory as a quiet and beautiful resort with such attractions, as horse and bike riding, golf tournaments, and various events.
The casino occupies two floors of the Country Club building. It is open every day until late at night. Modern and fashionable gambling rooms offer their visitors a variety of games. There you can find poker & blackjack tables, slot machines, keno, sports betting and roulettes of various difficulty level. Beginners and experienced gamblers will enjoy their stay here.
Best Casinos in Australia in 2019 #3: New tourists' choice is Casino Canberra
As one of the best casinos in Australia, Casino Canberra is the most suitable destination for newcomers. If you visit Australia for the first time, there's nothing better than exploring its capital with its best casino. The building is situated in the city center, so you can easily find it.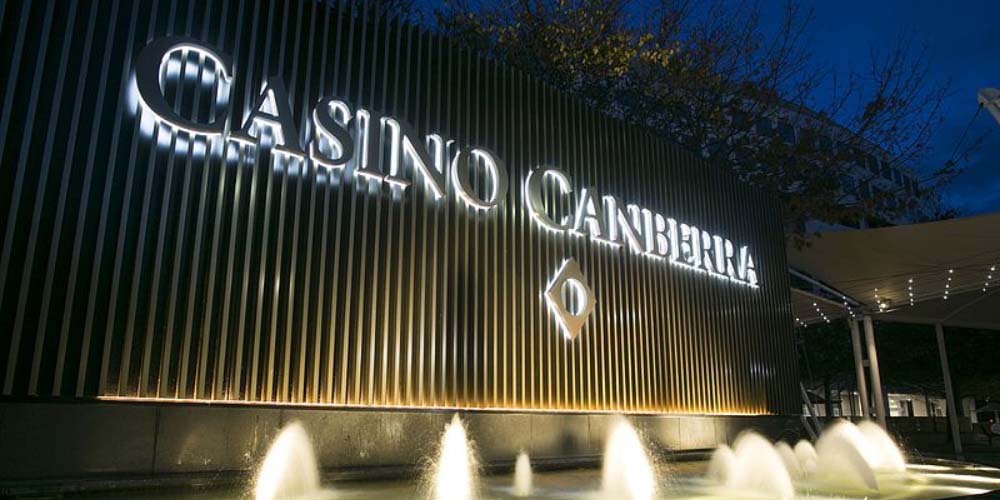 Casino Canberra offers you to experience various types of gambling, which can satisfy everyone. There are dozens of card games, including familiar plays with a local identity. Gamblers can find here roulettes, live stadium games, traditional Chinese Pai Gow and way more. The friendly staff will help you to learn the basic rules, serve the best lunch and find accommodation in CC's network hotels.
Best Casinos in Australia in 2019 #2: Crown Casino is a must-see in Melbourne
Melbourne Crown Casino & Hotel occupies two high towers in the heart of the city. This five-star complex offers its guests spacious rooms with a breathtaking view of the Melbourne city. Numerous entertaining events like pools, sports, live concerts, and casinos will make your stay even more memorable.
Gaming options in the Melbourne Crown are various, so there you can find almost every kind of gambling, starting from card games and ending with slots. The staff will train you if you are a beginner or you can learn some basics on your own via online casinos in Australia. Experienced players can try themselves in competitions for special Crown rewards.
Best Casinos in Australia in 2019 #1: Adelaide leads the list by far
A luxurious Adelaide Casino in the same-name city is visitors' best-rated gambling place in Australia. The casino wins by several factors: location, variety of games and other entertainments. Adelaide complex has a perfect location as it is accessible from the airport, the city center, and even sandy beaches.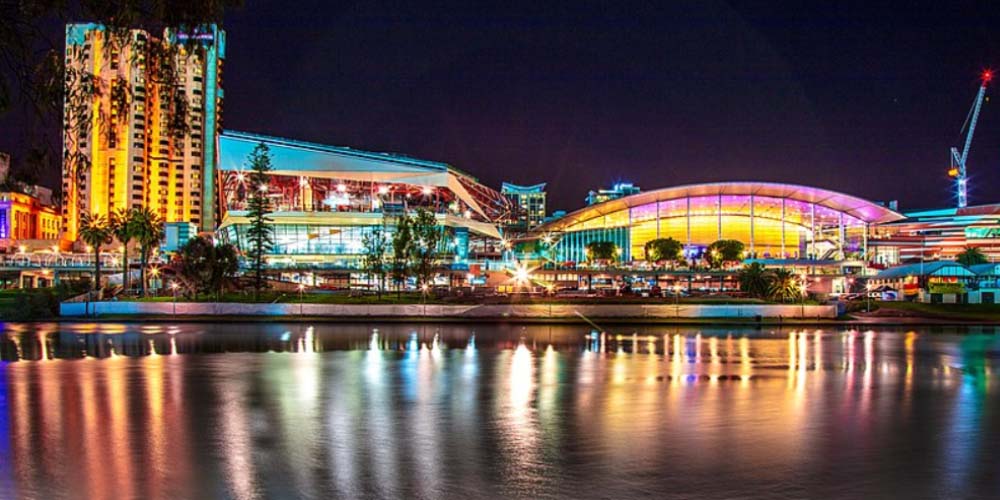 Adelaide casino meets the best expectations of each gambler because there's everything you need. Card games, roulettes, slots, personal gaming rooms, tournaments with rewards, and VIP zones will make you enjoy gambling. Add to this the best staff with a modern luxurious interior and the highest-ranked casino of Australia is here.
Besides the casino, the city of Adelaide city is famous for its beaches, where you can enjoy swimming in St Vincent Gulf. You can easily visit Kangaroo Island, which is just 200 km away. In addition, you can also enjoy the clever design of the city together with its beautiful parks.