Golf is a ball game, played on a mainly grassy course with different obstacles. This sport has a long tradition and withstood the test of time. According to estimates, around 50 million people play this game worldwide. The first written records of golf date back to the middle ages. James II and the Scottish Parliament banned soccer and golf to encourage Scots to practice archery instead. Even though there is much more to it, most likely, more than five hundred years offered enough opportunity for golf tournaments. In this article, we will show you the best golf tournaments to bet on and will give you advice on how to do it successfully.
Best Golf Tournaments to Bet On – First Steps
Later on, they lifted the ban, and even the king, James IV, gave golf a try in the 16th century. Since then, they gradually started to pay more attention to this sport. The first known golfer was Sir Robert Maule. The sport came to France through Mary Queen of Scotts, a.k.a. Mary Stuart. She was also the first female golfer we know of. In 1735, they established the first golf club, The Royal Burgess Golf Society. Soon after, they delivered the first shipment of golf clubs to America and laid down the ground rules of golf. The Honorable Company of Edinburgh Golfers still exists to this day. In 1754, the first golf club, the Royal & Ancient Golf Club of St. Andrews, published the first official list of golf regulations. 
In 1810 was the first women's tournament. In 1867, they established the first women's golf club in St. Andrews. Other countries started to found clubs too. For the first time, they held the oldest tournament in Prestwick, today's Open Championship, in 1860. Tom Morris was the player who scored the first hole-in-one in a competition. It happened in the British Open in 1868. After that, golf went through many changes and got more regulated. Then it was part of the Olympics in 1900. For decades, the rules remained the same. There were only two varieties of the official golf rulebook.
The Best Golf Tournaments to Bet On
The Masters is one of the best golf tournaments to bet on since there are plenty of betting opportunities sites, like 20Bet Sportsbook, offer for such a prestigious competition. One of the other, most popular, golf tournaments is the, previously mentioned, Open Championship.
The US Open is another major golf event that many players want to win. This offers one of the highest grand prizes out of the other championships. Then there is the PGA Championship, which has tough conditions and makes winning hard on the players. The Players Championship is not as significant as the other four, however, players still consider it the most well-known non-major event. It has the second-highest payout with $ 3.6 million. The Tour Championship offers the winner the season crown. It's not among the four most significant championships, but players consider it an incredible accomplishment to win it. Also, it offers the highest prize, $ 18 million!
How to Start Betting On Golf
Probably it doesn't come as surprise, but to place winning bets, you need to understand the basic golf rules. It's not a complex sport, so it won't take long to get to terms with how athletes play this game. Additionally, there are several online sportsbook news sites in the UK that offer statistics and other useful information. Other than that, people dedicate plenty of blogs and video channels to this sport. There are golf TV channels, as well. As you can see, you will not run out of sources. Knowledge is power, so use it to your advantage. After you feel confident enough to bet, your only job is to find a betting site that offers everything you are looking for. 
Betting Types
 Placing bets on the final winner of a tournament is popular. As a beginner gambler, you might want to start with this type. You will need some experience. Get familiar with the dynamics of golf contests, the players, and learn to draw the correct conclusions of the statistics.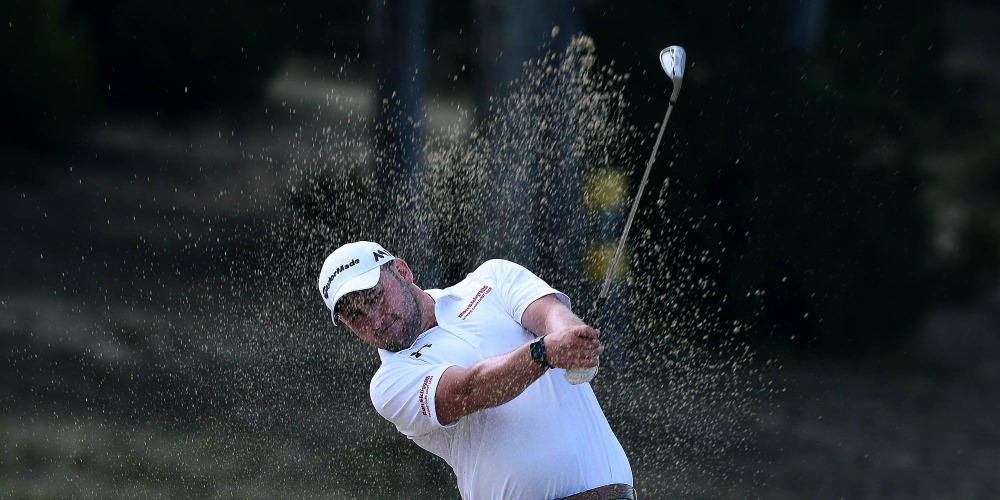 If you have more predictions to make, you have the multi-bet option. When you try a multi-bet, always make sure you know the risks because, in golf, everything can change in a second. However, you can reduce the risks if you place combination bets. 
Combination bets mean that you predict more results, like the Trixie option. With Trixie, you have to choose three results, and, even if you guess only two correctly, you will win. Another often used betting type is the so-called system bets. For example, besides the ultimate golf tournament winner, you add one or two football bets to your betting slip. Actually, this is the most common golf betting type. No matter which option you choose, make sure you put together the best possible betting slip and pick the best golf tournaments to bet on.
Golf Betting: What are The Tips?
If you visit your favorite betting sites, you will immediately see that the most frequently offered golf betting option is to predict the ultimate tournament winner. In most cases, almost all the beginners in the tournament are in the selection. Perhaps because it is common in even the most prominent golf tournaments to have an unknown player win.
If you want to be more confident, choose the type where you try to foretell which competitor will finish in the top 5, 10, or 20. In the case of a potential player, they will likely make it at least to the top 20. You can also predict who will not win out of two, three, four, or five athletes who will be the best in a given tournament. 
Then there are the special bets. In more prestigious tournaments, you can place unique bets. Like who will be the best left-handed player or who will be the best athlete in a given country, etc. There are sports and even golf channels, or sometimes bookmakers provide live broadcasts. If you find a live streaming option, most bookmakers almost always offer live betting possibilities as well. Usually to the final winner, but also to the point differences between the competitors or whether someone will hit a hole-in-one. Here is a little help on how to bet on golf.
Best Golf Tournaments to Bet On – Good to Know
Some things could help in your decisions. One of them is the term birdie. First of all, you need to know that there is always a predetermined number of strokes to finish a hole called Par. If a player finishes a round one stroke under Par, they call it birdie. For this, many betting platforms offer you options. Also, if someone needs more than the given number of strokes to finish the round. You should always consider the statistics in this type of bet.
Even without extensive knowledge of golf, you can bet, but we recommend that you don't jump into betting head first without any idea about the details you should pay attention to. Even so, there are a lot of surprises in golf competitions. So it's good to know the basic concepts and world rankings. However, you can quickly gather these details. 
Summary
Betting sites determine the odds based on the current world rankings. Regardless, there are various golf betting tips and tricks that we can use to increase your chances of winning. For example, you need to pay attention to special bets, statistics, betting types, and even bookmakers. If you chose a bookmaker that offers the option where you can pick the best out of multiply players, you should do that because guessing the ultimate champions are hard. This is because many times, completely unknown athletes win. It is always safer to place combination bets, so even if the outcome is not how you predicted, you still have a chance to win. Also, consider the weather factors and the golf courses. We hope that now you can find the best golf tournaments to bet on and know what to pay attention to.