Everything about Wladimir Klitschko: Love Life and Politics
Posted: February 19, 2022
Updated: February 19, 2022
Wladimir Klitschko was officially married only once.

The boxer's wife was the Ukrainian fashion model Alexander Avizov.

After the divorce, he was dating model Alena Gerber and German singer and actress Yvonne Catterfeld.
On March 25, world boxing legend Wladimir Klitschko will turn 46. And he is still a bachelor. He had everything in his life – official marriage, stormy romances, civil marriage. Let's try to understand Klitschko's personal life, ex-girlfriends, and net worth. So in this article, we are going to cover everything about Wladimir Klitschko.
Wladimir Klitschko is a Ukrainian professional boxer in the heavyweight category. Wladimir became a multiple world champion in the WBO, IBF, IBO, and WBA versions.  And also by the online sportsbook news in Ukraine, won the Olympic Games in the weight category over 91 kilograms in 1996. 
Everything About Wladimir Klitschko: Love Life
Wladimir Klitschko, whose personal life is in full swing, is another rich and famous bachelor. His profession, however, is not particularly romantic. But women like it. And judging by the impressive list of beauties there are quite a few of them. Let's look at a few of those who managed to attract his attention.
And the first on the list we will designate the only one who managed to drag the famous boxer to the registry office. Yes, model Alexander Avizov is the first and so far the only ex-wife of boxer Wladimir Klitschko. Wladimir was not yet 20 when he married the Kyiv model. They say that the family life did not work out for the couple almost immediately. And the main reason for the gap and all the difficulties was jealousy, both on the part of Vladimir and on the part of Sasha. Either it was a burst of youth, or a cold calculation but the marriage did not last long.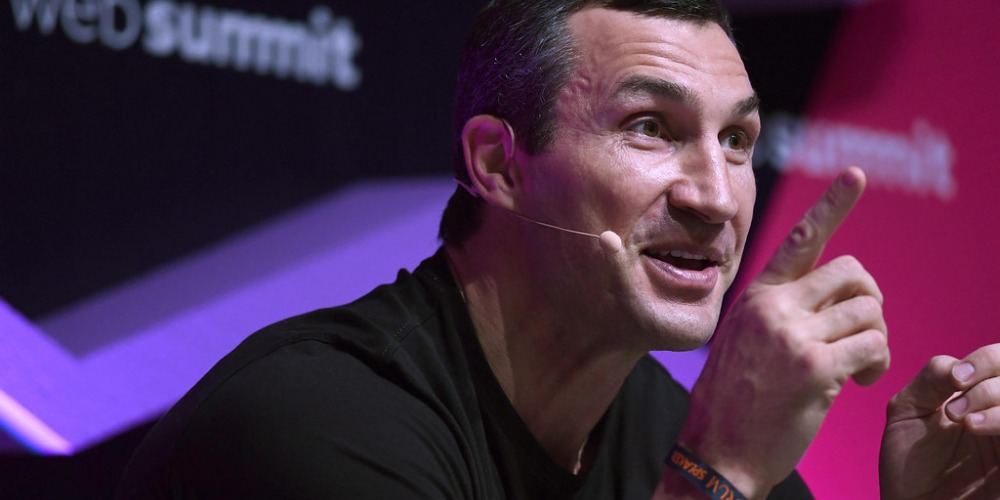 "There were no special celebrations. I appeared at the registry office in jeans. It was a glorious time, we brought each other a lot of joy. But, alas, we could not maintain our happiness. We divorced a year and a half later," Klitschko recalled.
Personal Life: Ex-Girlfriends
Actress Yvonne Catterfeld found the strength and ability to console Wladimir, who survived the divorce. This romance lasted several months and the couple even managed to play together in a German comedy, playing the theme of their relationship there. The next on the list was an affair with model Alena Garber. A willful girl, cheerful, and a little spoiled. But Alena's dreams of family life did not inspire Wladimir. And after some time, he hastened to break off relations.
Once in New York, Wladimir Klitschko met Ukrainian model Diana Kovalchuk. "This is a dream woman. We walked around Central Park. Rollerbladed, sailed on a boat. In the evenings we went to Broadway theaters. One day I gave her a surprise by giving her a helicopter ride over skyscrapers. It was romantic, like in an old movie about love. Probably our mistake was that one day we decided to take a break in the relationship. But we broke up forever. "
In the winter of 2009, Wladimir Klitschko met another Hollywood actress, Hayden Panettiere. They were even planning to get married. Hayden gave birth to a daughter, Kaya-Evdokia. Then she experienced postpartum depression very hard. She was seen in the company of other men. As a result, Wladimir and Hayden broke up.
Everything about Wladimir Klitschko: Politics
Wladimir is the younger brother of boxer and politician Vitali Klitschko. Wladimir, unlike his brother, does not want to go into politics. He is more attracted to creativity. The boxer plays percussion instruments for his pleasure. In addition, Wladimir tried his hand as an actor. At first, the boxer starred in the video clip "Part Of Me" by rock musician Chris Cornell and then appeared in several popular movies in episodes or as a cameo. Klitschko, for example, starred in the blockbuster Ocean's Eleven, the German comedy Handsome, the action movie Devotion, and a dozen other movies. Check out 1xBET Sportsbook, where you can bet even on political events.
Wladimir Klitschko Net Worth
Wladimir Klitschko is a Ukrainian heavyweight boxer with a net worth of $60 million. He is the longest-reigning IBF, WBO, and IBO heavyweight champion with 15 wins. Before his dread in professional boxing, Klitschko was hired as a trainer at the Gwardia Warszawa boxing club. It was in 1993 that he was named Young European Heavyweight Champion, later known as "Steel Hammer" or "Dr. Steel Hammer". He earned worldwide attention after defeating Paja Wolfram at the 1996 Summer Olympics held in Atlanta, Georgia.
However, he made his foray into professional boxing in March 2000 when he fought Paja Wolfram again. He knocked him down after the first round. Klitschko's other notable matches include fights with Chris Byrd, Samuel Peter, Sultan Ibragimov, David Haye, and Eddie Chambers. At the time of this writing, Klitschko has taken part in a total of 68 fights, of which 64 wins and 4 losses. Of his 64 victories, 53 were won via knockout. November 28, 2015, Wladimir was defeated by British boxer Tyson Fury. For the fight, Klitschko earned $23 million.
Wladimir Klitschko is the best boxer in Ukraine without a doubt, but if you want to know who are the best Ukrainian football players, check out our article. Also, visit the online sportsbook sites in Ukraine, like 1xBET for the best Ukrainian matches and games.