Lorenzo's race is in danger
After his crash in Aragon, Jorge Lorenzo is unsure whether he's going to race this weekend. The injured rider reportedly travels to Thailand with his team, but he's not going to compete if he feels too much pain during practice. In addition, Lorenzo blames Marc Marquez for his recent crash in Aragon: "Marc destroyed my race, destroyed my foot, destroyed also the big possibility that I have to win and probably also [the] Thailand race." The relationship between the two Spanish riders is surely getting more tense week by week.
Rossi is "not very happy" to go to Thailand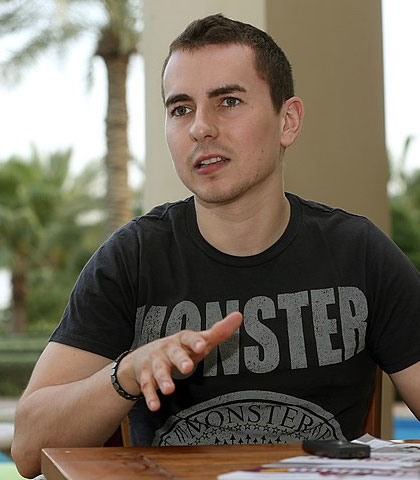 The Italian legend is not so happy to travel to Thailand. When the Chang International Circuit was added to this year's calendar, Rossi has claimed that the Asian country is "not the best place to go", as the track is "very boring, has not a lot of corners, just long straights". The Doctor was also complaining a lot about how the Thailand GP is "far from everything", and he stated that he would've been happier if there were only 18 races in 2018. "If we have to go, we'll go." – he added.
Bet on MotoGP Thailand: Marquez is the favourite to win
Online betting sites in Spain claim that Marc Marquez is the clear favourite to win this weekend – the odds are 1.85 on him at Bwin Sports. Andrea Dovizioso is also likely to finish first (3.5), while Lorenzo still has a slight chance (6.00), but if you bet on MotoGP Thailand, keep his injury in mind. The odds are extremely high on Valentino Rossi (13.00), as the veteran didn't manage to win any of his races this year.