2017 champion France to host Davis Cup final against Croatia on November 23-25. The Davis Cup 2018 winner odds, according to the online sportsbook sites in France, slightly lean towards the host country.
Davis Cup Final – France Vs Croatia
Date: 23 Nov – 25 Nov 2018
Venue: Strade Peirre Mauroy, Lille
Surface: Clay – Red Clay, Indoor
Davis Cup Final 2018
Who will win Davis Cup 2018?
Davis Cup began in 1900 as a competition between USA and Great Britain. It's now the world's largest annual international team competition in sports, with 132 nations competing in 2018. Who will win Davis cup 2018 is still unclear however online sportsbook news sites in France have high hopes for the host country to defend the title. France had a great year, and on its way to the final, defeated; Netherlands, Italy, and Spain. Davis Cup 2018 winner odds according to Vbet Sportsbook.
Davis Cup 2018 otright winner odds
Nevertheless, for the ones willing to bet on Davis cup 2018, it is important to remember that Croatia won't be an easy target for the French team. Croatians have not lost away from home since 2015 and in the last encounter with France, in semifinals two years ago, Croatians won 3-2.  In order to qualify for the final, Croatia had to defeat the US team in a match umpired by Portugal's Carlos Ramos, who was accused of sexism for docking Serena Williams a game in the US Open final. Croatia won the Davis Cup only once in 2005 and was runner-up in 2016.
Odds are high to win the historic final
France is returning to familiar surroundings, and will play on its favorite surface (France has chosen clay as the surface for the Davis Cup Final). Additionally, record number or fans are expected to watch the winner lifting the Davis Cup trophy. Pierre Mauroy Stadium in Lille, where the final will be held, has 26, 429 capacity. This year will be a historic milestone for the Davis Cup competition as from 2019, new format Davis Cup will be introduced and Madrid will be the host for the first two championships.  New format will only include 18 nations and the winner will be decided in the one week long tournament.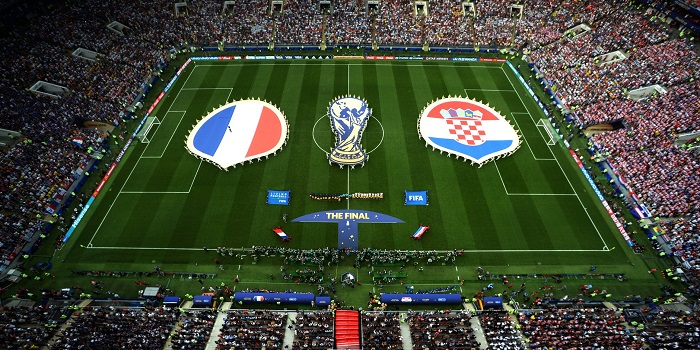 2018 Davis Cup final will be the last tie for Yannick Noah in charge of Les Bleus. He won third Davis Cup as a Captain of the French team in 2017 and would like to repeat the result. Additional intrigue is brought by the fact that France Vs Croatia final at Davis Cup gives a flashback from the FIFA World Cup 2018 Final.