Bet on the next PRime Minister of IndiaThe world's largest exercise in democracy will kick off on April 11. 900 million people will vote to choose their next leader in India. Hence, betting on the next Prime Minister of India is available now at 22Bet Sportsbook. The current PM Narendra Modi and his ruling party BJP are seeking re-election. However, they are facing a tough challenge by the main opposition party the Congress, led by Rahul Gandhi.
According to online sportsbook news in India, the country has a Westminster-style model. Political parties seek to win seats in Lok Sabha, the lower house of parliament. Whichever party wins the majority of the 543 seats, gets to choose the prime minister. The general elections will take place in 29 states. Polling will last for several weeks up until May 19. The expected date for declaring the results is on May 23.
Bet on the next Prime Minister of India:
India's general elections will likely be dominated by a two-horse race. The Hindu nationalist Bharatiya Janata Party (BJP) will be competing with the main opposition, the Congress Party. BJP, led by Modi, celebrated a landslide victory in 2014. However, this time, their popularity is declining and will face an actual contest by Gandhi's Congress. Here is our analysis on both contenders to inform you before placing a bet on the next Prime Minister of India.
Modi's party is struggling
Narendra Modi became the Prime Minister in 2014 when his party won 282 Lok Sabha seats. BJP's storm to power signaled the biggest majority secured by a single party in 30 years. However, the 2019 election in India will probably bring a remarkable change. Modi is facing a crisis. He promised to generate jobs, but failed to deliver. What's more, jobs situation has been getting worse in the last several months.
Some analysts suggest BJP will lose seats but will retain power, with 2/5 odds for Modi to remain PM for the second term at 22Bet Sportsbook. However, others see India's politics difficult to predict, and the 68-year-old Modi to suffer a defeat with 7/4 odds.
Gandhi to win voters with anti-Modi rhetoric
The 48-year-old Rahul Gandhi was born into the Nehru-Gandhi dynasty. He is the son of the former Prime Minister Rajiv Gandhi. His grandmother Indira was India's first female leader, and his grandfather, Jawaharlal Nehru, was the country's founding Prime Minister. In addition, his Congress Party in the opposition has been ruling India for most of its independent history.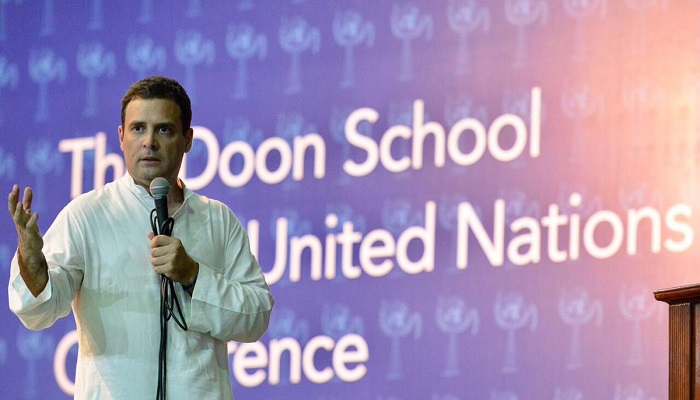 Gandhi's popularity depends not solely on his family, but also on his anti-Modi rhetoric. Gandhi seeks to show that because of Modi's promises have fallen flat, the economy is in decline. He is also campaigning for wiping out poverty by raising the minimum wage to 50 million families. India Today suggests Gandhi has been successful in closing the gap with his opponent Modi from 55 percent in 2017 to only 12 percent in January 2019.
If you think he is winning the hearts and minds of the voters, bet on the next Prime Minister of India to be Gandhi with 7/4 odds. If you think Gandhi will lose,  check our review about 22Bet Sportsbook and place a bet with 2/5 odds.