Bet on Kylie Jenner: Little Sister Steps on Kim Kardashian's toes With Her Growing Number of Followers
Posted: November 24, 2019
Updated: January 17, 2020
Kim Kardashian just reached 152 million followers on her Instagram

Kylie Jenner is rapidly catching up her big sister's Instagram audience

It's high time to bet on Kylie Jenner to be the new queen of the family
Usually, all siblings fight for their parents' attention. But coming from one of the most famous families in the world, Kim and Kylie fight for the number of followers and likes on Instagram. Big sister is so far ahead in this competition. However, it is the right time to make your bet on Kylie Jenner, because her audience is growing rapidly every day. 
Kim Kardashian just reached 152 million followers on her Instagram profile. Although she has been the most famous from the family for a long time, her little sister may overtake this status by the end of the year. Kylie already has 151 million Instagram followers, and this number doesn't seem to decrease. 
Kim Kardashian is losing her Queen of the KarJenners title
There was a time when most people didn't even know that Kim Kardashian had younger sisters. Until Keeping up with the Kardashians began airing, the name of Kylie Jenner was publicly unknown. But a lot has changed since then, and the youngest sister has steadily been gaining popularity.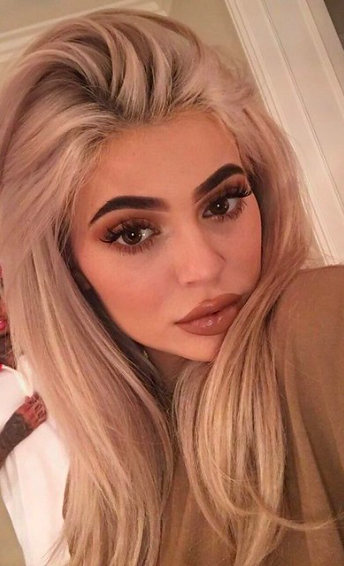 In the past few months, both sisters have seen crazy amounts of growth with their Instagram following. However, Kim was the first to reach the point of 150 million, Kylie's follower count is neck and neck with her sister's. Online gambling sites in the USA offer to bet on Kylie Jenner to become a new queen of her family by the end of 2019.
Bet on Kylie Jenner to be the most-followed on Instagram 
Not only is Kylie Jenner now the richest of the KarJenner's family, but she also seems to be the sister who the publicity is most obsessed with these days. With her incredible popularity on Instagram, it won't take long for Kylie to surpass the number of Kim's followers. This is especially true if Jenner continues to collaborate with such high-profile brands as Balmain. 
Kim Kardashian might be the one who helped Kylie make her name famous. But like it or not, there might be a new queen of the KarJenners. The 22Bet gambling site offers 1.4 odds for Kylie to overtake the number of Kim's followers this year. Soon we will see the results of this competition. And while we are waiting it is worth visiting the 22Bet gambling site and make your winning bet. 
GAMBLING News -
December 2022