In Group H in the Champions League, the situation is very exciting with three teams having the same points. Currently, Ajax are leading thanks to their goal difference, while Chelsea and Valencia are following closely. In the Valencia vs Chelsea betting odds, there is no real favorite, any result is possible. 
Valencia will host Chelsea on the 27th of November in the Mestalla at an early game, starting at 18:55. Both teams need the points if they want to qualify for the next round, which is expected from both of them. In their last game Valencia surprised Chelsea and won at Stamford Bridge after Chelsea missed a late penalty and a chance to equalize. 
Valencia vs Chelsea betting odds slightly favor the guests
But that game was a long time ago, back in September, Chelsea are in a much better form now. They are third in the Premier League after six consecutive wins,  ahead of Manchester City, Arsenal or Tottenham. You can read more about the 2019-20 Premier League season predictions. The team has been reborn under new manager Frank Lampard, who trusted his young players and made them play in the starting eleven. In exchange, they play superbly. Tammy Abraham or Mason Mount both feature in the English squad as well now. 
Online sportsbooks in Spain are giving Chelsea more chances to win with 2.40 odds, but they expect both teams to score with only 1.50 odds if it happens. It is a totally different situation if they manage to score in both halves, as that would bring a lot of money for anyone betting on it with 10.00 odds. 
But Valencia are not without any chance with the odds of 2.85 to win the game, even though the odds of a Spanish win are drastically increasing if Chelsea scores the first goal. But let's see what can be in their favor against the Blues. 
Valencia can win, a draw is less likely
Valencia are not doing too great this season, they are only in ninth place in La Liga, but only five points behind leaders Barcelona. In the Champions League after their great start against Chelsea, they suffered a shocking defeat against Ajax at home. After they draw with Lille away then beat them at home confidently 4-1. Very mixed performances from the Catalan team, but they would really need a victory now.  Especially as they visit Ajax in the last round. They will have a chance to win, as Chelsea will arrive in Spain after a top game against Manchester City on Saturday. Most of their players were also on international duties this week, so they might have issues with their fitness on this game. Valencia have already beaten them in the first round, they know how to win against Chelsea.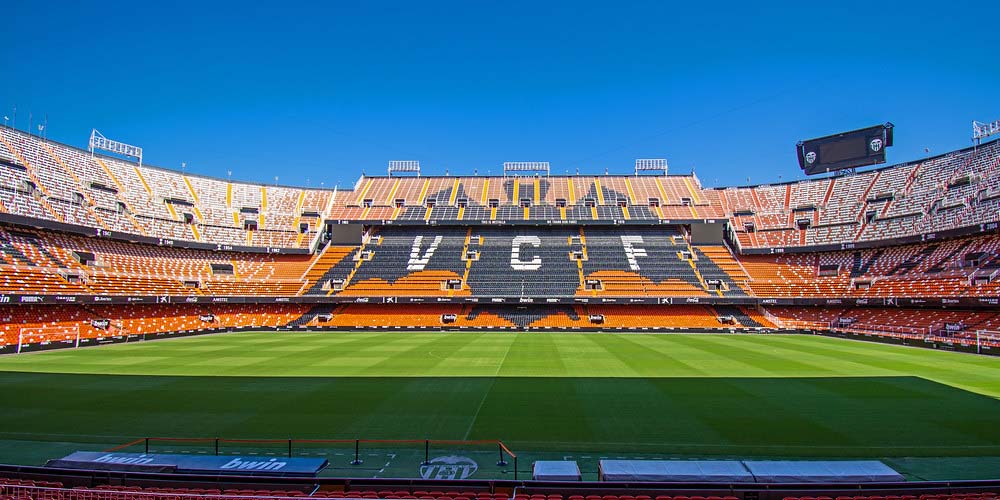 Valencia vs Chelsea betting odds doesn't predict a draw. Honestly, it is not very likely as both teams will aim for a victory. Probably the Londoners would be more satisfied with it, as they will host Lille at home in the last round. But surely they don't want to risk and leave their qualification until the final game. The odds for a draw are 3.70 at Unibet. To learn more about the site, read our latest review about Unibet sportsbook. And to get to know the favorites to win the Champions League, read our betting prediction.