Ancelotti is the right man for the job to win the Serie A title
After Maurizio Sarri announced that he's leaving Napoli after 3 years for Chelsea, the Italian side immediately found a replacement in the immensely accomplished and experienced Carlo Ancelotti.
The former Real Madrid and Bayern Munich manager stressed that he opted to return back to Italy after managing abroad due to his desire to speak his native tongue. But according to providers of internet betting in Italy, the prospect of challenging for the Serie A title with Napoli proved too appealing for him to refuse.
"I decided to come to Napoli above all for my desire to return to Italy and get back to speaking Italian, but then of course I was convinced by this club's project," said the former AC Milan and Real Madrid manager.
"Napoli are a side with a lot of quality, but they have not yet reached the highest step, despite going close. With my ability, I hope I can take this club onto that highest step."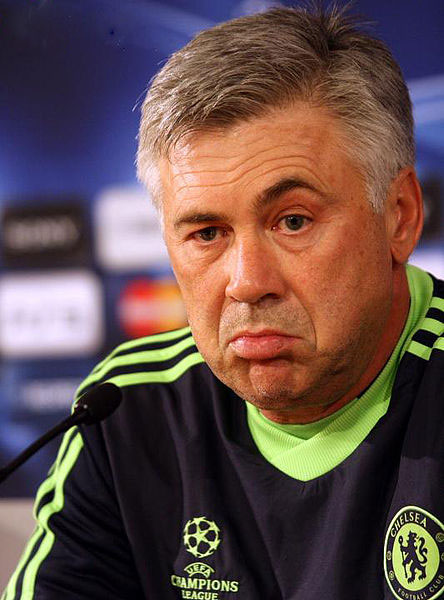 Now former manager Sarri did an immense job during three-year stint with the Blues, but Ancelotti brings an entire different pedigree with him. His resume speaks for itself as he's managed all the biggest clubs across Europe and is the only manager to have claimed league titles from 4 different countries – doing so with AC Milan (2003/04), Chelsea (2009/10), PSG (2012/13) and Bayern Munich (2016/17).
Besides claiming domestic championships in four countries, the 59-year-old manager has also win the Champions League on three separate occasions, with two different clubs. In the history of the Champions League (European Cup), only three managers have won the competitions three times: Bob Paisley (with Liverpool), Zinedine Zidane (with Real Madrid) and Ancelotti himself (twice with AC Milan and once with Real Madrid).
Bet on Serie A this weekend with Bet365 Sportsbook
Juventus won the league last season for a record seventh-straight time, but Napoli were the club that challenged the greatest threat to the Turin side's dominance in Italian football. There were even times throughout last year's campaign that the Blues were leading in the Serie A table, leading many to believe they could be the ones to break the hegemony that Juventus have enjoyed over the last seven years.
However, in the end the Old Lady prevailed by lifting the title, but they won it by only a slender lead on the table; Juventus finished with 95 points, while Napoli ended the season with four points less. That why many online sportsbooks in Italy are vying for them to win the Serie A this season, with their odds being 8.00 (7/1) to win the league outright, while the defending champions Juventus are on 1.44 (11/25).
(Check out Bet365 Sportsbook review for more info about the online betting site.)