Claudio Marchisio Leaves Juventus After 25 Years with the Club
Juventus legend Claudio Marchisio has confirmed he's leaving after a trophy-laden career with the Turin side according to online sportsbook news.
Where will Marchisio play next?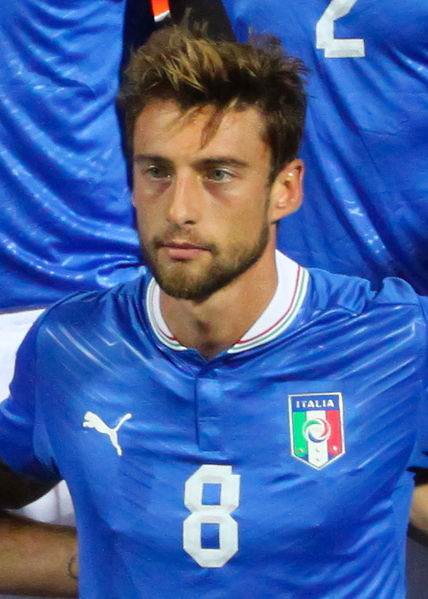 Marchisio and the hierarchy at the club have come to a mutual decision to terminate his contract, which brings an end to their long-standing relationship, considering the 32-year-old joined them way back in 1993 as a youngster.
Last campaign, he made only 20 overall appearances due to an injury which is why the time's right for a new challenge, with France being touted as an option for the immense talent. With him being only 32, there's still some years left in him so it wouldn't be a stretch to imagine Marchisio playing for a top side in Ligue 1, like say, AS Monaco or even PSG – a club that has signed his former teammate Gianluigi Buffon.
Juventus released a statement expressing their gratitude for his many years of service and loyalty to the club – even through tough times – as their recent success was greatly based on his contribution.
"Having had the opportunity to accompany him on this path, to discover a homegrown champion, day by day, was quite simply a privilege and an honour. And it will be a pleasure to keep following him, with whichever shirt he will wear in the future. For the black and white stripes, as we know, will always form an indelible part of him and his story. Thanks for everything, Claudio! We wish you the very best!"
389 appearances and 7 Serie A titles later
Marchisio joined the club in 1993 as a 7-year-old boy and then 13 years later made his official debut with the first team in the 2006/07 season in Serie B, as Juventus were demoted to Italy's second division following the events that transpired in the Calciopoli scandal. The Turin side earned back the promotion to the Seria A the following season, however Marchisio was sent out on loan to Empoli to gain some further experience at the top level.
After a year with the Blues, the midfielder came back with a desire to prove himself to the club that has nourished him since he was a young boy. And he instantly hit the ground running as he appeared in 32 games and scored 3 times in his first campaign back, in 2008/09.
Despite proving instrumental in every season after that, Juventus weren't really challenging for the top trophies post-Calciopoli, per online sportsbooks in Italy. Marchisio would have to wait until the 2011/12 season to first taste success with the Old Lady, as that was the first time they won the championship since being stripped off their two titles of 2004/05 and 2005/06.
That was just the first of seven straight Serie A titles that Juventus have claimed, and it all the seasons Marchisio was heavily involved in helping his side claim the historic achievement. But the thing is that Juventus won't be weakened without their homegrown midfielder, as now they've become a side that can attract the best players (case in point, the transfer of Ronaldo) and therefore maintain the same high level that has seen them win the Seria A seven consecutive times.