Who hasn't gambled in their lives, right? Why would kings, presidents, and artists be any different? We have collected famous gamblers in history you might never have guessed. Check out who those world-famous historical figures were!
Famous Gamblers in History – Henry VIII
Henry VIII was probably the most famous gambler in history as well as one of the strangest, most interesting, but cruelest English kings who were not against either gambling or wives. As you know, he had a total of six, of which he had beheaded two, including Anne Boleyn. Henry VIII, the founder of the Anglican Church, had a reputation as a notorious gambler. If the chronicles are true, he couldn't be called the best in any way because he kept losing, but to his credit, he didn't even once claim to be the king. He may have been the king of England, but not of gambling.
Fyodor Dostoyevsky 
Fyodor Mikhailovich Dostoyevsky was born in 1821 in Moscow. One of the most popular figures of Russian literature was a master of psychological novels. In addition to several excellent works, he wrote Crime and Punishment, and with this, he won a place forever in the columns of literature books. Writers often write novels based on their own experiences. This was also the case with Dostoyevsky, who published his book The Gambler in 1866. In this story, the protagonist is driven by two emotions, love and the desire to gamble.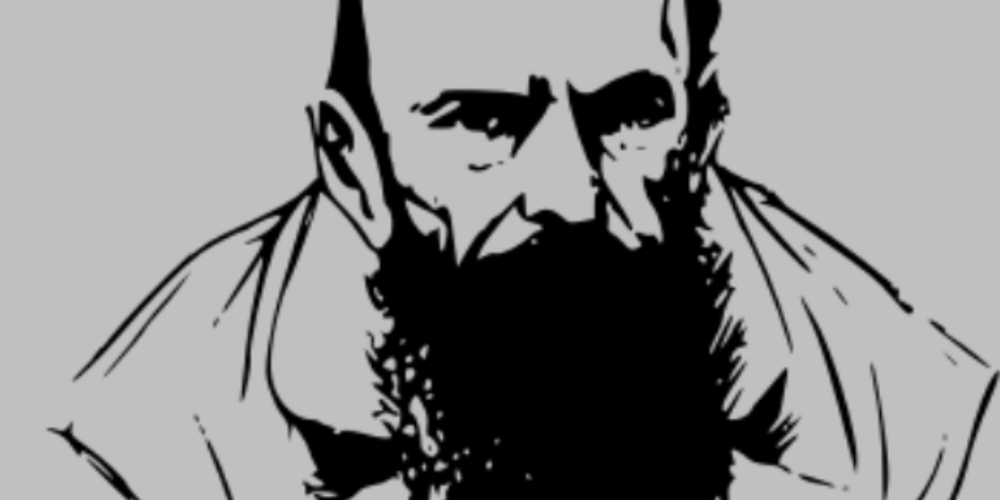 The main character of the book, with a negative attitude, is more and more captivated by roulette, and because of this, he also becomes increasingly distant from the heroine. It's an interesting book, in true Dostoyevsky style. The Russian writer was also a big gambler, although not a very skilled one. He covered his debts with the income from his books, and there were times when he had to finish writing faster to pay the money back to those he borrowed from.
Famous Gamblers in History – Claude Monet
When kids study art history at school, they kept getting Monet and Manet mixed up, but let's fix that. Claude Monet, the famous painter, was born in Paris in 1840. He was interested in painting at a young age, attended art high school, then started working, but he never gave up on his dream of becoming a famous painter.
However, it is a little-known fact that Claude Monet's name is known today thanks to gambling. He once won a massive sum of money in the French lottery, which allowed him to quit his job and become a full-time painter. Who knows, if it wasn't for gambling, we wouldn't know what impressionism is today.
Charles II – Party Anyone?
Charles II spent his childhood in France, where he was forced to flee with his mother. As an adult, he claimed the throne of England and returned to his home country in 1660. How much of a womanizer he was is easy to find out since he did not have any children from his wife, Katalin Braganca, but he had at least 15 kids from different lovers, and who knows how many of them were not revealed.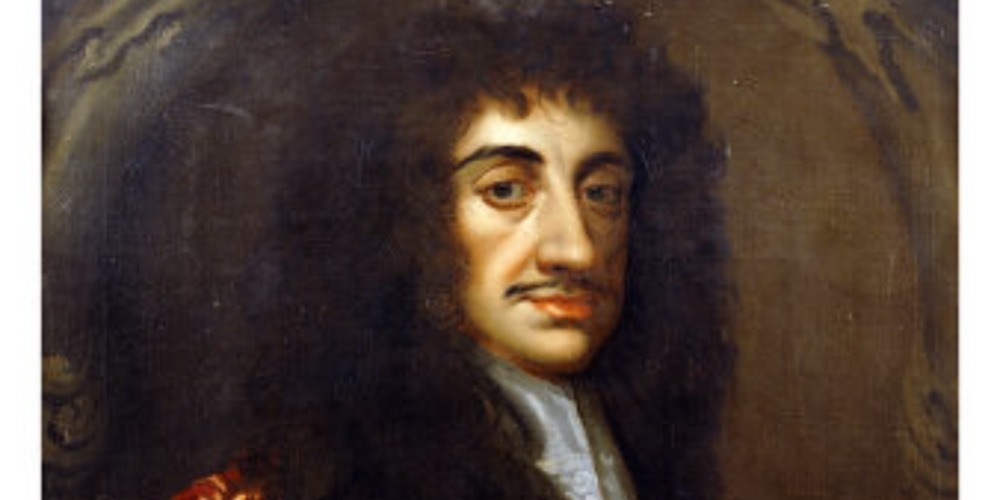 If we had to choose a song to describe his life, it would be "a little party never killed nobody"! He lived an unrestrained life, never saying no to some fun, lovers, and, of course, gambling. They write about him as a calculating, a notorious, ruthless professional who could play with a cool head in all situations. As one of the most famous gamblers in history, he would probably enjoy a trip to Las Vegas today.
John Montagu – Sandwich and Gambling
Edward Montagu, John Montagu's grandfather, received the Earldom of Sandwich from Charles II after the king entered England again. Edward was said to be extremely bad at business, and the apple does not fall far from the tree since John Montagu was not the sharpest knife in the drawer. In any case, James Cook named the Sandwich Islands, now known as the Hawaiian Islands, after him. Also, not surprisingly, the sandwich was named after him because while playing, he got hungry and wanted to eat meat between two slices of bread. The details are vague, but if the chroniclers say so, who are we to deny it?
Louis XIV in the Gouse
The Sun King, or Louis the Great, considered himself the greatest ruler of the era. Not only did he love gambling, but he essentially fabricated a sport out of it, making it a hobby of the aristocracy. Those who gambled were the noblest of nobles, according to the king. So a gambling fever swept through Versailles. Although Louis thought he was the greatest, the people did not necessarily agree with him. During the Great French Revolution, his tomb was desecrated, and his remains, along with many other monarchs, were thrown into a single mass grave.
Famous Gamblers in History – Marie Antoinette
Marie Antoinette was not one of the most popular monarchs either. She was famous for living a moral life as a queen, but reportedly, she led a rather loose one instead. However, she raised her daughter, Marie Therése, strictly. Many say these are just malicious rumors, but the people have not forgotten her actions, perceived or real.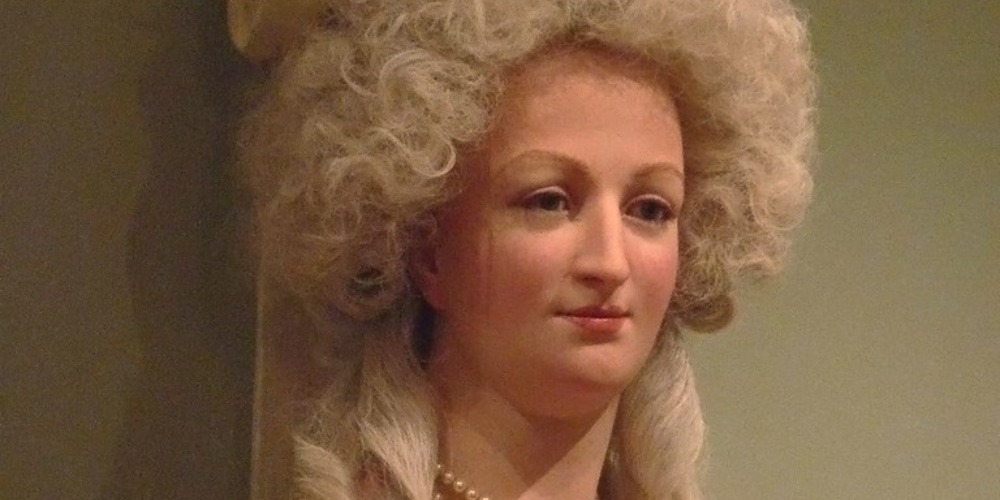 She was also a big gambler, and none other than her mother taught her the secrets of the games, so she could stand on her own two feet in a world dominated by men and ensure her financial stability. Check out our article about the most famous female gamblers who could beat every man!
Famous Gamblers in History – René Descartes
Descartes was a versatile man because he went down in history as a philosopher, mathematician, music analyst, physicist, and astronomer. He was born in 1596 in a small French town in La Haye, which now bears his name. After having strange dreams, he decided to dedicate his life to searching for the truth of the world. He criticized and destroyed all previous traditional ideologies so that he could recreate them based on rational arguments. 
This is where the Cartesian doubt comes from. If you don't even know Descartes, you will surely know one of his most famous sayings, which has since become a catchphrase: I think, therefore I am! Although he devoted his life to the topics we have mentioned, he was particularly interested in philosophy, mathematics, and the natural sciences, he never objected to gambling. Moreover, he made good use of his knowledge at the gambling tables.
He played a lot when he was a soldier and never stopped doing it, but, according to online casino sites in Spain, only for fun. Descartes died in 1650, but the contemporary records were contradictory. According to his doctor, someone poisoned him, but there were several signs that he was suffering from pneumonia, which eventually took him. Who knows? Maybe his love for gambling was not so innocent. After all, it was easy to make enemies in the gambling world!
Giacomo Casanova 
Even though he was not the biggest but definitely one of the most famous gamblers in history. The life of the Venetian adventurer turned out to be truly adventurous. His main work written in French was published after his death, titled The Story of My Life. He had a lot to tell about, that's for sure. The book talks about his conquests mostly, so Casanova's name has merged with womanizers and those men who are successful with the ladies.
Even though Casanova was an unmatched ladies' man and was living the life turned out to be quite the responsible man when it came to gambling. According to online casino sites in Spain, at 21 years old, he realized that he could not control himself during the games, so he retired and gave his full attention to women!
Gambling Fever in the White House – Franklin D. Roosevelt
Franklin D. Roosevelt, the 32nd president of the United States, was the only one who served four terms in the White House. Franklin Delano Roosevelt was one of the most influential figures of the 20th century, not only in the USA but in the world. You might think that the President was too busy, too serious a man to spend his time gambling, but there are several proofs against this.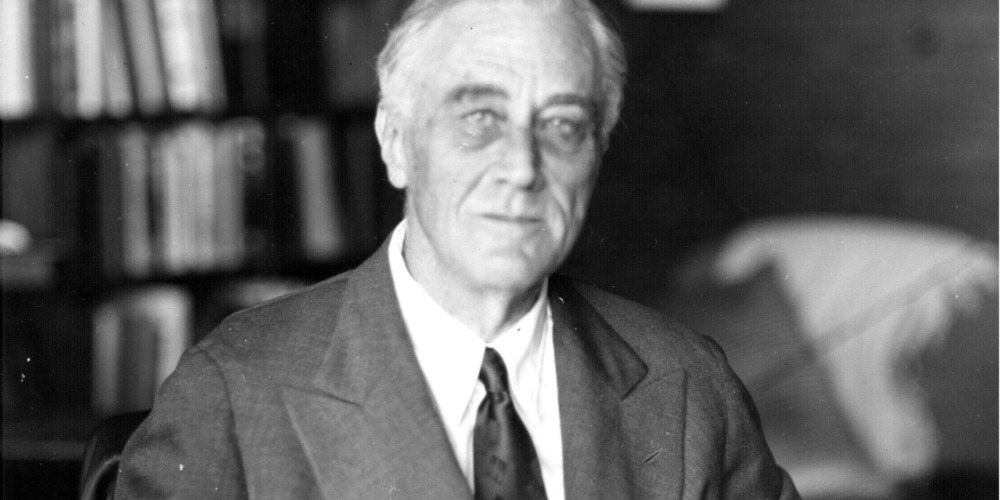 For instance, even Barack Obama was once asked in an interview if he was talented at anything. He answered that he was a pretty good poker player, and there is also Donald Trump, who has casinos all over the USA.
When he was engaged in a serious negotiation requiring big decisions, he would gamble late into the night, and according to National Casino, he was talented at it. Rumor has it that the New Deal is also closely related to poker. Roosevelt wanted to lead the people out of the crisis by giving everyone equal chances, just like poker.
He didn't play to win a lot of money. He used gambling as a way of stress release. The stakes were always low, and at the end of a weeklong poker party, Roosevelt won a total of $18. Even then, this was not considered a fortune.
Famous Gamblers in History – Harry Truman
Another American president enjoyed playing poker. He did not only play for fun, though. Truman took diplomacy to another level and reportedly played poker with Winston Churchill before the British Prime Minister delivered his famous speech about the Iron Curtain and the dangers of the expansion of Stalin's Soviet Union.
Incidentally, Truman directly replaced Roosevelt, but unlike his predecessor, he did not play small. According to National Casino, he loved to take risks, and because of this, he often left the party, losing hundreds of dollars.
Another president – Richard Nixon
Richard Nixon was the President of the United States between 1969 and 1974, but due to the famous Watergate scandal, he was forced to resign. Later, President Ford issued him an absolute pardon. However, we are not here for his political career. Two things put Nixon on this list.
One is a saying that people still mention today, and the other is an act. According to Nixon, a person who can't play poker, more precisely, is not good at poker, is unable to lead the United States, and cannot be a good president. As for the act, he once sat down to play with Ronald Reagan and won a significant prize from the future American President. A luxury car at that.