The 'French Revolution' prevented Croatia from having a fairytale ending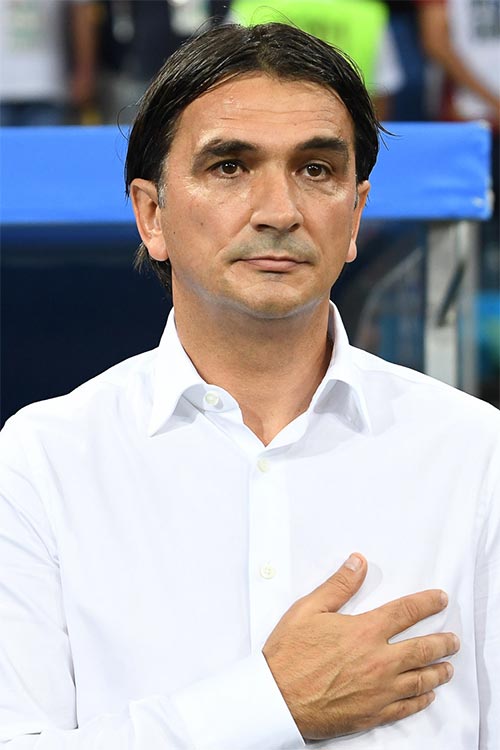 At the start of the tournament, Brazil was the favourite to clinch the 2018 World Cup in Russia, per online sportsbooks in Russia. Croatia wasn't on anyone's mind of making it into the final, as they barely even qualified and only managed to do so after play-offs against Greece. On top of that, they sacked their old manager Ante Cacic and replaced him with Zlatko Dalic – a man that didn't have prior experience of managing top clubs, so his credentials were immediately brought into question.
But somehow, the small Mediterranean country – which boasts merely around 4.5 million people – managed to surpass what was expected of them and they progressed step by step all the way to the final in Moscow.
But it wasn't meant to be for the Croats on that cloudy and thunderous night in the Russian capital, as the French prevented an upset against themselves – who were the favourites to win the game. In the 18th minute of the final, Mandzukic scored an own goal as he attempted to clear Griezmann's free kick.
But only 10 minutes later, Perisic found the back of a net with a stunning strike which brought Croatia back in the game. Another 10 minutes later, Griezmann scored a controversial penalty which was ruled only after referee Nestor Pitana used VAR and then decided to award a highly-debated spot kick. By then, the Croatian squad may have been psychologically imbalanced as they conceded two more goals – Pogba in 59th and Mbappe in 65th – in the second half that were the result of reckless defending that were brought on by a drop in concentration.
Mandzukic scored a consolation goal in the 69th minute, and although this once again lit up the fire in their team, it wasn't enough for them to score 2 more goals to equalize the result in the remaining 20 minutes.

Can Croatia make it again?:
Modric wins the Golden Ball for his spectacular performances at the 2018 World Cup
France were crowned World Cup champions for the second time in their history, after first clinching the most prestigious trophy in football in 1998 – the year the tournament was played on their home soil. The Croatians dreamed of beating the French in the final in Luzhniki on Sunday as revenge because the latter beat the former in the 1998 World Cup semi-finals, which left the Croats competing for the bronze medal, which they ended up winning.
Croatia captain received a consolation prize after collecting the prestigious Golden Ball – an award that's given to the best player of the tournament. But the 32-year-old midfield maestro stressed he wanted to win the golden medal for his country, but that they weren't lucky enough in the final against France, according to the best online betting sites in the United Kingdom.
"Of course I'm proud – but what I wanted to achieve was the World Cup trophy," said Modric. "I wanted to win THAT, for Croatia. It didn't happen. That's it, that's it. We all have the same sensation, that we were unlucky. We played well and were the better team but sometimes the better team doesn't win."
"I am proud of the award," said the Real Madrid midfielder. "The incredible fan support makes me even happier. You know that despite the defeat you've achieved something big, but it's hard when you come so close and fall short."