Your New Guide to Live Casino Game Shows
This is your ultimate guide to live casino game shows to play in 2022

These games are easy and fun to play as the outcome depends just on luck

Learn where to play Dream Catcher, Deal or No Deal, and other popular games
This is your ultimate guide to live casino game shows you can find at the best online casinos in 2022. Learn how to play Dream Catcher, Mega Ball, Deal or No Deal, and other popular games with real dealers. 
Online live casino games have reached a new level of popularity with the introduction of game shows. They allow new and experienced players to try their luck in a brand-new format of gambling that doesn't require any skills or knowledge. Not only that live casino game shows will keep you entertained but playing them can also result in a great profit with a minimum effort. So, let's dig deeper into them.
Popular Live Casino Game Shows to Play Online
Live game shows are all included in a separate category at online casinos. They don't resemble any classic casino games like poker, craps, or slots. Therefore, playing one of the following games with real dealers may be your breath of fresh air at online casinos in Brazil. Interested, Discover the five most popular live games of chance in 2022!
Dream Catcher
Dream Catcher is one of the most popular and recognizable live game shows you can play online. This is the first game of its kind that was developed by Evolution Gaming. The action in Dream Catcher takes place in a studio where a host invites you to bet on one of the sections on the giant money wheel.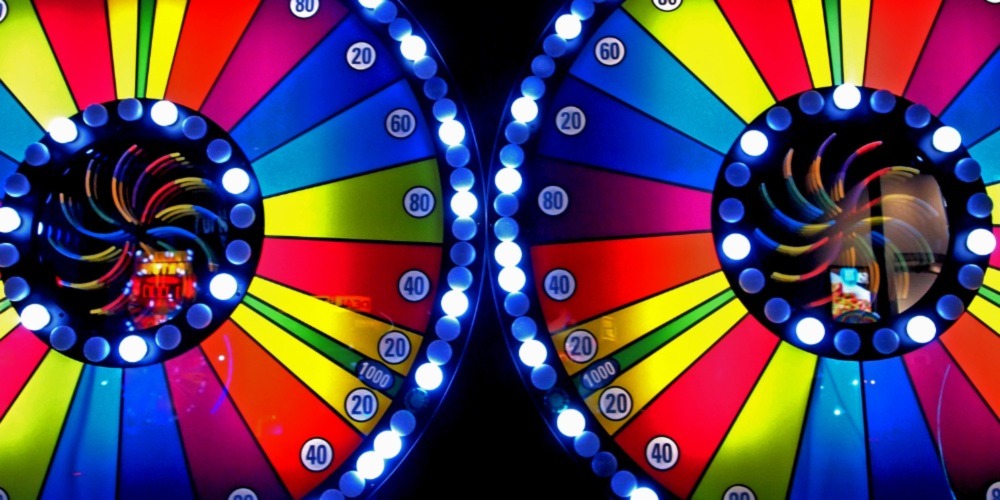 There are numbered sections (1, 2, 5, 10, 20, 40) the wheel can stop at and 2x/7x multipliers. All you need to do is bet on the section the wheel will stop at and take your prize, which corresponds to the winning number (e.g. payout for 1 to 1, 2 to 1, 10 to 1, and so on).
The success of Dream Catcher has led to a rise of live casino game shows with money wheels. Besides Dream Catcher, players can find the following games with very similar rules, wheels, and setup: Live Monopoly, Mega Wheel, Crazy Time, Sweet Bonanza, Wheel of Fortune, and Money Wheel. Most of these games can be found at Bet365 Casino.
Mega Ball
If you enjoy playing bingo, you need a guide to live casino game shows like Mega Ball. This is a perfect combination of online bingo games and the most realistic gambling experience you can have from home. Mega Ball is another game from Evolution Gaming that has won players' hearts in the 2010s.
Playing Mega Ball is easy and fun. All the player has to do is join the live stream, buy up to 200 bingo cards, and set the value for them. Then, the winning numbers are drawn in real-time. Players who are the closest to the prize proceed to the next round with multipliers. The biggest one gives a chance of winning up to 1,000,000x.
Who Wants to Be a Millionaire?
Based on the popular TV game, Who Wants to Be a Millionaire? is a live game show for smarties. Like in the original game, casino players need to answer questions to move further and have a chance to win 1 million chips. Each game has 15 questions with a prize pool varying between £1,000-£3,500. 
Who Wants to Be a Millionaire? is an entertaining and profitable game for those who don't like meaningless games. This product of Sony and Playtech is available for players at online gambling sites in Brazil.
Deal or No Deal
Deal or No Deal is another live casino game based on a popular TV show. If you have never watched or heard about it, find a brief explanation of the rules below.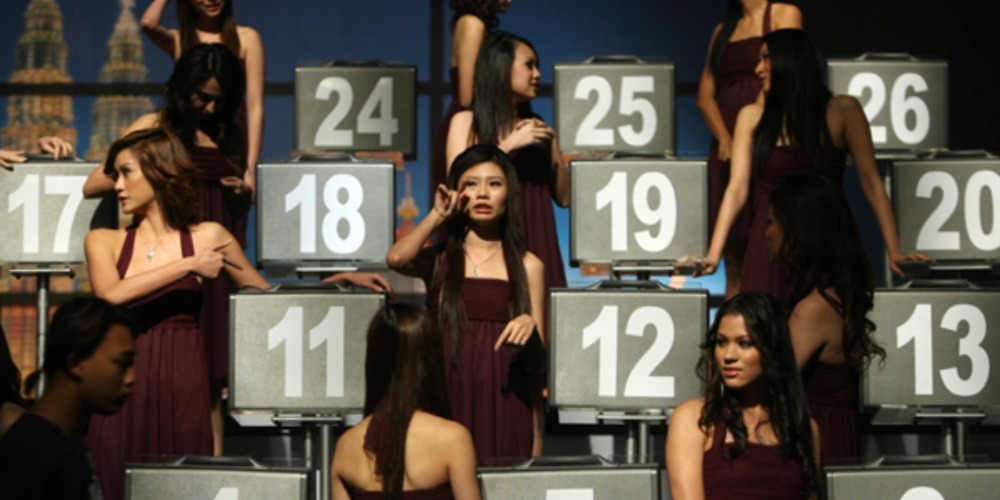 To win at Deal or No Deal, all you need to do is predict whether the money sums in one or multiple suitcases will be bigger than the dealer's offer. You can choose the suitcase by yourself and try to guess how much money is hidden there. If you are right, you will be paid out according to the table with odds. 
Crazy Coin Flip
Do you want to play the most unusual live game online? Try Crazy Coin Flip! It doesn't only have a unique format of three different rounds but is an unusual combination of game shows and slots. Let's see how to play Crazy Coin Flip with live dealers.
At first, you need to qualify for the actual live game by playing an in-game slot. Then, you proceed to the second round called Top-Up. Here, you try to collect as many three-coin symbols of the same color as possible. If you have enough, you join the live show where you just wait for the prize. In the last Coin Flip round, a human dealer reveals multipliers for different colors that will boost all the points you've collected and transform it into real money.
GAMBLING News -
December 2022