Kane is looking ahead to the future
The 24-year-old striker had yet another phenomenal season with Tottenham during which he broke his personal best goalscoring record after finding the back of the net an impressive 41 times in 48 appearances. So it's no surprise that the hierarchy at Spurs – namely chairman Daniel Levy – decided to award Kane for his massive contribution in front of goal by offering him a six-year deal worth around £200,000 per week.
Kane indicated that he's pleased with Tottenham's ambition and aims as they have consistently qualified for the Champions League over the last few season, and despite failing to clinch the Premier League or the FA Cup, those two competitions remain big targets for the striker.
"I'm looking forward to the future," commented Kane. "It's been fantastic to consistently get in the Champions League so I'm really excited to have another go at that, and with the Premier League and FA Cup, we'll look to go as far as we can. I'm really excited about the World Cup, so it's nice to get this done before that and I'm just looking to go out there and enjoy it now."
Kane is now gearing up to replicate his impressive form on the international scene for the Three Lions in the 2018 World Cup in Russia. Bet on England with Bet365 Sportsbook for the 2018 World Cup.
(Take a look at Bet365 Sportsbook review for more info about the online betting site.)
Kane's consistency is key
Kane broke into Tottenham's team in the 2011/12 season making six appearances and scoring on one occasion, but he was soon sent out on loan to various clubs and many thought he would succumb to the fate that so many young players suffer when they're loaned out by their parent club – they basically fail to come back and play at the highest level once they're repeatedly loaned out.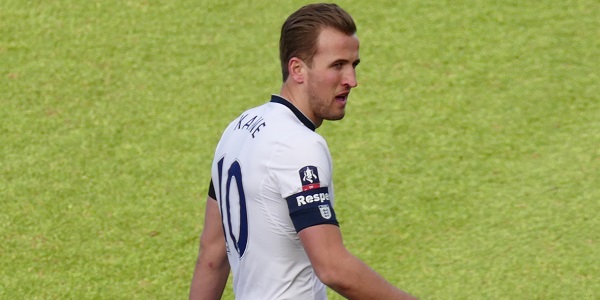 But he did just that in the 2013/14 campaign when he played in 19 games and scored 4 goals in the process, but the following season proved to the turning point in his career as he bagged a whopping 21 goals in the Premier League and 31 across all competitions.
Following that superb season, providers of internet betting in Spain immediately started to offer odds for Real Madrid signing Kane as the latest Galactico, however, luckily for Spurs, no move ever materialized. It's safe to say that Tottenham haven't had a goalscorer of the highest caliber in years until Kane emerged onto the pitch.
As the season went on, the poaching striker only got better and better as the 2015/16 Premier League campaign saw him find the back of the net 25 times, despite scoring three goals less overall than in the previous season. 29 goals came in 30 league appearances in the 2016/17 season and 35 overall, while last season was his best ever after recording 41 goals across all competitions, 30 of which came in the English top flight.