Quite a few popular football managers lost their jobs in the past year. Many of them are still unemployed. It's just as interesting to see what Mourinho or Zidane have been up to as to make predictions about their futures. We've done both in our latest article about the four most popular jobless football managers.
For many football managers it's not easy to handle the amount of free time they receive when they get the sack. Many of them are seeking the fastest way to get back in management, while some of them enjoy a bit of a rest. However, for journalists it's never easy to make predictions either and guess what's going on behind the scenes.
We tried to make as realistic predictions as possible about the futures of the most popular jobless football managers. Therefore, besides our data we've also used betting odds in some cases. Based on our latest review about BetVictor we've identified that they're quite competent when it comes to transfer specials and football managers. Therefore, we choose to work with their numbers to create this article.
1. Things are never quiet around Jose Mourinho
What a couple of months Mourinho's had! He was sacked by Manchester United in December, signed a TV deal with beIN Sports in January, then got a one-year suspended prison sentence in February. Let's just go one by one, shall we?
He's going to have a huge shopping list at his next club
Jose got the sack in December, and Manchester United have been flying since then under Solskjaer. He feels that he's done everything right and it was the lack of support from the board that caused most of the problems. "I'd love to go to a club and to be in conditions to do what Jurgen and Pep – for example – they did." – he told beIN Sports.
"When Pep wasn't happy with the four full-backs he's had he bought four full-backs he liked". Based on that, we wouldn't be surprised to see Jose manage PSG in the future, where he can come up with a shopping list that's as long as he wants.
Mourinho then signed a huge deal with beIN Sports
Mourinho signed a deal with a Middle-Eastern sports network beIN Sports. He was a pundit during the Asia Cup and he's reportedly received £60,000 per game. During his first appearance he's already talked about his managerial style and philosophy. He was also talking about the time when he was banned from Stamford Bridge. He had to hide in the dressing room in order to do his team talk before the game. Classic Jose.
He accepted a 1-year prison sentence, which he will not serve
He also admitted a tax fraud that he's done during his time at Real Madrid. While he had to pay almost £2,000,000 as a fine, he's also received a 1-year prison sentence. Lucky for him, sentences below 2 years are automatically suspended in Spain, so he didn't have to go behind the bars. "I didn't answer, I didn't argue, I paid, I signed the papers with the state that show my conformity and that everything is definitively closed." – he later claimed.
Bet on Mourinho's return to Chelsea at BetVictor Sportsbook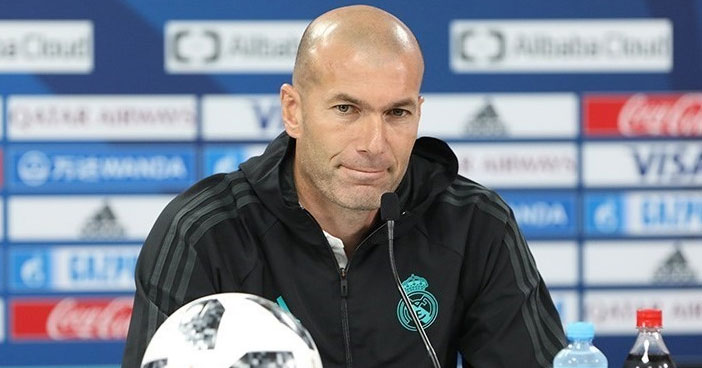 2. Zidane's on a vacation, but that doesn't bother the press
Zidane is basically up to nothing special these days – at least according to his social media accounts. He's been posting that he's at home by the fireplace, or in Dubai with his family, meeting former teammates, visiting China, hanging out by a lake in the sunset. He doesn't look bothered by football at all. The man's on a vacation. However, that doesn't deter magazines like the Sun to write about him almost every day. Just look at how many times they were writing about Zizou within a few days back in October:
28 Sep – Zidane wants Man United job, he's learning English

1 Oct – Zidane calls Mourinho that he doesn't want United job

2 Oct – Mourinho refuses to deny the Zinedine Zidane chat

2 Oct – Zidane's dream job is revealed, and it's not Manchester United

4 Oct – Zidane is the clear favorite to replace Mourinho

6 Oct – Man Utd fans have created a cardboard cut out Zidane

7 Oct – Zidane won't replace Mourinho according to his agent

8 Oct – Zidane is on Bayern's shortlist

8 Oct – Zidane 'put on standby' for Man United job if Jose Mourinho sacked
Our favourite article is from December. It's about how "Manchester United board have not met Zidane". Sadly, Gamingzion editors haven't met Zidane either, but we're going to write an article about it when it does happen. For now, let him have a rest. He deserves it. It's really hard to predict what his next job's going to be anyway. It's certain that we won't see him anywhere before the summer. Afterwards, his destination could be Juventus, or the French national team.
3. Conte is looking forward to his return, but he wants to wait until June
Antonio Conte's having a rest as well, since he was sacked by Chelsea at the end of last season. He seems to be missing football a bit more than Zidane though. He even went to see his old team, Juventus against Atalanta, despite he didn't receive any offers from them. "I came here from London and I'll be in Turin tomorrow. I did not receive any offer from Italy." – he said. "I surely miss being in the dugout, but I had decided to have a year of rest and I'm very calm while I wait to know my new destination. I don't know what it will be."
It's also rumored that he'd make a return in Chelsea, but Conte ruled out that scenario. "Chelsea is a matter of past for me" – he claims. It seems like he does want to work in Italy, while he also wants to have a proper pre-season at his new club. He could be a potential candidate for Juventus, but based on what he's been saying we wouldn't rule out other Italian teams as well.
"I want to wait for June and start again with a new project. In three months I could change my mind and deny everything, but I've always thought of it this way. (…) Of course, I am Italian and I like to live and train in Italy. Obviously, at the moment there is an incredible dominance of Juventus, but the pursuers are they are strengthening year after year."– Antonio Conte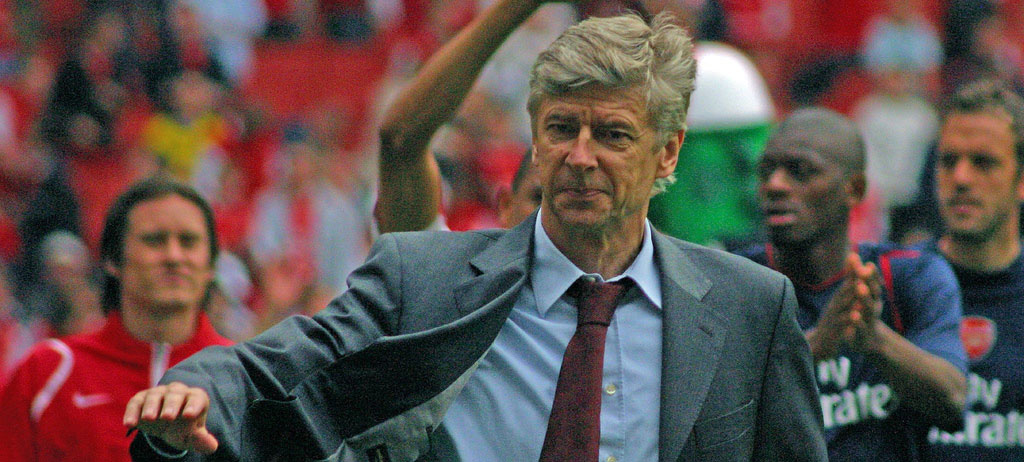 4. Wenger claims he receives a lot of job offers
It's been about 8 months since the Papa left Arsenal, but he still hasn't joined any clubs yet. In October he claimed that he was ready to work again, and that he'll start to manage his new team on 1 January. However, nothing happened ever since, but he stated that he's been receiving offers from all around the world.
"There are associations, national teams, it could be also Japan. From my 22 years at Arsenal, I have big experience on different levels" – Wenger said. We predict that his next club is going to be definitely smaller than Arenal. Online sportsbook sites in the United Kingdom claim he's likely to manage a mid-table club in France, a national team, or even an MLS side. For instance, at BetVictor, he's one of the likely candidates to manage David Beckham's new club, Inter Miami. Good luck, Arsene!