The UFC has announced some early fight cards for 2020 and Jon Jones is included in an early event. He will be back on the Octagon against unbeaten Dominick Reyes, putting his light heavyweight title on the line. The bookmakers have already odds in place with some significant margin. Take a peek at the offer in Jones vs Reyes betting preview. 
The bout is scheduled to serve as the UFC 247 headliner. The event will take place at the Toyota Center in Houston on February 8. It will mark Jones' third title defense since obtaining it in 2018. Both fighters are used to entering the cage as favorites. However, the leading online sportsbook sites in the US regard one of them as a huge underdog. Whose winning streak is at stake? Let's break down the fight!
Jones vs Reyes Betting Preview

| | |
| --- | --- |
| Jon Jones | 1.20 |
| Dominick Reyes | 4.80 |
Jones vs Reyes betting preview: Successful defense in the cards
Jon Jones will enter the bout with an impressive 25-1-1 professional record. He has scored 10 victories via KOs and 6 finishes by submission. Despite many scandals and controversies, the 32-year-old fighter is hailed as the greatest martial artist ever to step into an Octagon. Following three suspensions, it was hard to believe he will ever enter the cage, yet he came back stronger and reclaimed his belt back.
Las the "Bones" hit online sportsbook news in the US over his five-round showdown against Thiago Silva. The reigning champion retained his strap by a split decision after quite a bloodshed. It was his second outing in 2019 and second bout scored by judges. Some experts already hint he is losing the grip on the title.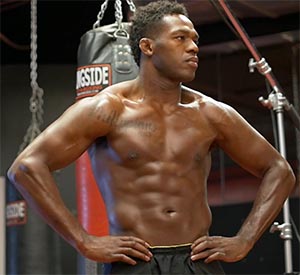 Opposed to that, Bet365 Sportsbook odds put him forward as a sizable favorite with a 1.20 rate. It was expected to see Jones as a large favorite with that being the case ever since his bout at UFC 94. That was the last time "Bones" entered the cage as an underdog and he has opened as a favorite 12 times since then.
In this matchup, "Bones" has way more tricks in his arsenal. He has high adaptability and is an exceptionally talented wrestler. He practices defensive wrestling and often lands front kicks to the body and head. Jones is all about control when it comes to his ground game. That's why he maintains dominance in the clinch. Striking seems to be his relatively weak skill, yet it's far from bad. He also needs to pay attention to his speed. Lately, he was desperately slow.
Too much on the line
Dominick Reyes will step into the cage with an unblemished record, sporting wins. He has fought 6 times under the UFC aegis, scoring four first-round finishes. Regardless of that, the bookmakers are not giving him much of a chance in this matchup. The "Devastator" is currently trading at odds of 4.80, which is the first time that he will enter any bout as an underdog.
While Jones wants huge fights, Reyes is, in fact, one of the biggest challenges to him right now. The Hesperia native has legitimate power and is undeniably on top of his game. He has a knockout power to his fists, scoring 7 victories via KOs.  Moreover, Reyes has savagely stopped Chris Weidman and Jared Cannonier in the first round.
The "Devastator" sports a fantastic wrestling defense, stuffing 84% of takedown attempts. He also has excellent footwork, is quite fast, and maintains a distance management. With that said, there still are some apparent holes in Reyes' striking attack and Jones will catch up soon. This fight will probably go the distance, which is the best offer to wager unless you go for the underdog. Keep up with the Jones vs Reyes betting preview by checking our latest review about Bet365 Sportsbook.