French forward Antione Griezmann is set to finally depart Atletico Madrid, with Barcelona once again emerging as the top suitors; check out La Liga Top 4 betting odds.
Five years and three trophies later
Griezmann is thought to have been close to a move away from Atletico Madrid last summer, with Barcelona being rumoured as his top destination, per online sportsbooks in Spain.
However, he signed a new contract and decided to stay with the Rojiblancos – news that he shared in a documentary-style video where he announced his 'loyalty' to Atletico by rebuffing Barcelona's advances.
His decision to stay also came from the fact that Atletico opened up a brand new stadium Wanda Metropolitano, where this year's Champions League final will be played, which gave him incentive to remain with the club.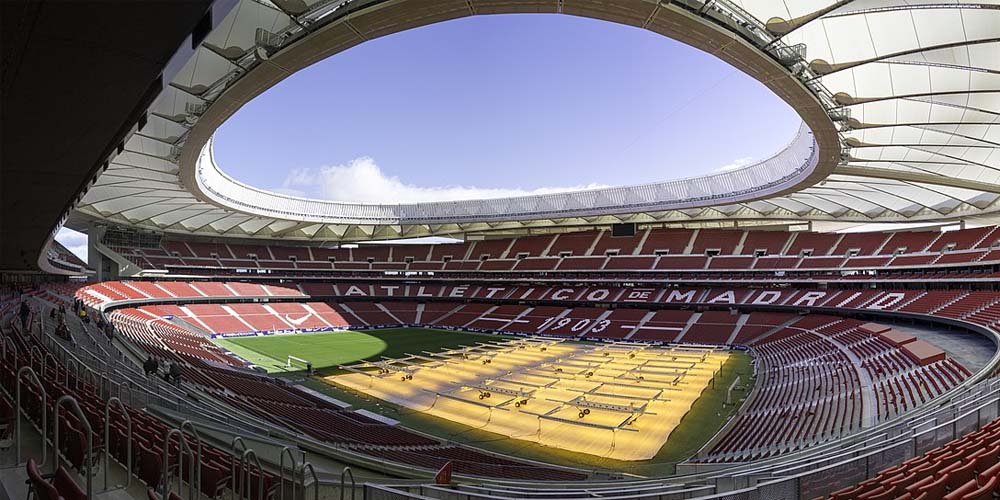 But with the Madrid side having been eliminated from Europe's elite competition in the round of 16 by Juventus, it appears that Griezmann has had enough and is ready to move on to another project.
"Hello everyone. After talking to El Cholo (Diego Simeone) and Miguel Angel (CEO and owner) and the people at the office, I wanted to talk to you, Atleticos, right away," said the 28-year-old in a video.
"You, the fans, have always given me so much love, and I wanted to tell you that I've made the decision to leave, to experience different things and have new challenges. It's been very hard for me to take this path, but I feel that it's what I need."
"I wanted to thank you for all the love you've given me in these five years, kin which I've won my first important trophies with a club. They were incredible moments that I will always remember. The truth is you're in my heart."
Back the three clubs fighting for a spot in Europe with La Liga Top 4 betting odds
Valencia – 1.33 (1/3)
Getafe – 3.50 (5/2)
Sevilla – 67.00 (66/1)
(Check out Bet365 Sportsbook review for more info about the online betting site and La Liga Top 4 betting odds.)
Can Griezmann's presence at the Nou Camp lead Barcelona to Champions League glory?
Barcelona have been crowned champions of Europe five times in their illustrious history, with four of the trophies coming in the last 14 seasons. But with the hugely talented squad at this disposal – including five-time Ballon d'Or winner Lionel Messi – it has left a feeling among many fans that they should have done even a bit better in the elite competition.
After clinching their fifth Champions League crown in 2014/15, they've failed to reach the final since then, being knocked out three consecutive times in the quarter-finals, while this season they suffered a shock elimination from Liverpool in the semi-finals, despite leading 3-0 in the first leg.
Messi is leading the team, but it seems that too much of a burden has been placed on him (reminiscing to some previous days) to deliver the most coveted trophy in Europe.
Griezmann could be a perfect addition to complement Messi from the wing, as he could create chances for the Argentine while also finding the back of the net when given the chance.
According to providers of internet betting in Spain, there appear to be two stumbling blocks to any deal: Griszmann's buy-out clause, which stands at €120m, and the presence of another winger in the squad – Philippe Coutinho.
Barcelona would first have to secure the Brazilian's departure from the club – to free up space and also get the necessary finances – in order to sign the World Cup winner with France. Unless that gets done, we don't see the deal actually going through.