Real Madrid star and Croatia captain Luka Modric has been recognized for his 2018 achievements yet again, after receiving AIPS Best Male Athlete 2018 award.
2018 was a hugely successful year for Luka Modric
Having won the Champions League with Real Madrid and guiding Croatia to their first-ever World Cup final in 2018, Luka Modric has been recognized by the International Sporting Press Association (AIPS) for his blistering year, by being named the AIPS Best Male Athlete in 2018.
"I want to thank all of those who voted for me. It is a special honour to receive such special recognition, I feel really happy," commented the 33-year-old, following a short ceremony where the award physically imposing award was handed to him by AIPS Secretary General Jura Ozmec.

Luka Modric to bring Croatia to World Cup 2020 final?:
The winner of the award was decided by a total of 359 journalists across 87 countries, according to providers of
online sportsbook news in Croatia
. The results are determined on a points system, which saw the Croatian captain receive 419 points, ahead of tennis stars Novak Djokovic and Roger Federer, who received 337 and 290 points, respectively.
This is the fourth personal award the diminutive midfielder has collected for his achievements last year; he first got named the UEFA Men's Player of the Year Award in August, followed by the Best FIFA Men's Player a month later, culminating with the Ballon d'Or trophy in December.
American gymnast Simone Biles received the accolade for the 2018's Best Female Athlete with 427 points. Second-placed Czech skier/snowboarder Ester Ledecka received 335 points while Romanian tennis star Simona Halep finished in third with 331 points.
Bet on Croatia in Euro qualifiers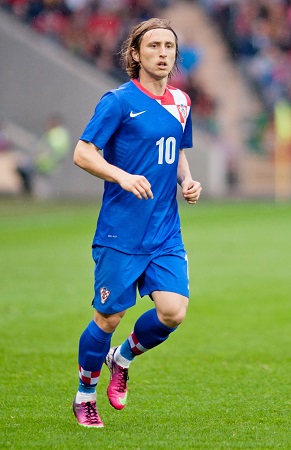 Croatia kicked off their Euro 2020 qualifying campaign against Azerbaijan in Zagreb's Maksimir Stadium on Thursday evening with a victory that gave them the first 3 points on the road to the Euro finals. Despite suffering an early goal in the 19th minute, the Croats pressed hard to get an equalizer before the break, which came by way of defender Borna Barisic in the 44th minute.
Manager Zlatko Dalic must have done wonders in the dressing room during the break, as the entire squad seemed to find their togetherness in the second half, per online sportsbooks in Croatia. They constantly applied pressure on the Azeris and didn't let them pass the halfway line; Ballon d'Or winner Luka Modric proved once again indispensable in midfield with his incisive distribution of the ball.
After repeated attempts at goal, the ball finally struck the net with a sublime effort from Hoffenheim forward Andrej Kramaric in the 79th minute of the game. The in-form attacker already has 12 goals to his name this in the Bundesliga this season and 17 across all competitions. It's not a stretch to imagine he'll feature far more regularly under manager Dalic's new-look Croatia, post-World Cup heroics.
The 'Fiery Ones' next face Hungary on Sunday in Budapest's Groupama Arena, where they'll be aiming to build on their first win of the qualifiers.
Hungary v Croatia – H 4.75 (15/4) D 3.60 (13/5) A 1.72 (5/7)
(Check out Bet365 Sportsbook review for more info about the online betting site.)