Manchester United bosses had been entertaining the idea of hiring a Director of football for years. The example of arch-rivals shows that a buffer between a club manager and higher-ups enhances field efficiency. So why do they keep putting it off? Who is eligible for the position? Have a look at Manchester United Director of football betting predictions!
20-time EPL champions have the best specialists and huge financial support to succeed on the field. Ironically, the astronomical sums the club had spent on transfers is what had brought it to this point. Chief-executive Ed Woodward is on the receiving end of the criticism and fairly so. He is as familiar with football as Einstein with ballet. Objectively, he is a good financial specialist, hence the club's budget dominance. However, field productivity is what matters in football. Therefore a mediator between dugout and hierarchy is essential. Some online sportsbook sites in the UK even have come up with a list of potential candidates.
Manchester United Director of football

| | |
| --- | --- |
| Antero Henrique | 1.30 |
| Luis Campos | 3.62 |
| Paul Mitchell | 5.00 |
| David Gill | 7.00 |
Once red, always red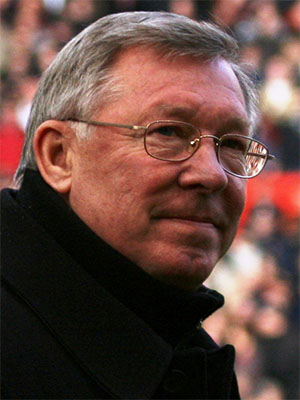 Ever since sir Alex Ferguson left the "Old Trafford", the Red Devils have been at a low ebb. The club is practically holding on its glory times, barely managing to stay in the top ten of the table. What is that if not a cry for help? 
A Director of football is someone responsible for the club's philosophy which the club lacks. Sir Alex seemed to have a grip on that, but it was David Gill's merit as well. The former chief executive of Manchester United has left the side along with the Boss. Since then squad has lacked an edge in the transfer market. Gill had a good eye for talented players and often stood up to the manager.
Lately online sportsbook news in the UK has been speculating over his return to the "Theatre of Dreams". He knows the spirit of the United and can revive it with his recruitment skills. He even has the support of former United midfielder Paul Scholes. Now that Woodward manages the cash flow, Gill will have a wider financial spectrum to work with. The question is, will he want to be subordinate to Woodward?
An experienced recruiter
To be the biggest draw in English football again, United needs managers to focus only on fieldwork. That's quite hard when they have to deal with dysfunction off the pitch as well. Looking for suitable players capable of implementing the manager's vision to life is time-consuming. Therefore, someone specializing in it will be a decent reinforcement.
As a potential candidate, 1xBET Sportsbook oddsmakers bring forward Paul Mitchell. The former footballer is the head of the recruitment of German club RB Leipzig. The Manchester native has an eye for talents, hence the successful recruitment collaborations with Tottenham and Southampton. He has discovered Dele Alli, Toby Alderweireld and Kieran Trippier.
Rumor has it Arsenal and Chelsea hold an interest in his services too. Mitchell's contract with Leipzig expires in 2020 and he has some serious decision to make this summer. With Ed Woodward's financial support, Mitchell will have a chance to improve his scouting resume.
Transfer guru touted for the vacancy
Luis Campos has been regarded as a potential Director of football when Jose Mourinho was in charge of United. Currently, the Portuguese specialist holds the same position for the Ligue 1 side Lille. Allegedly Woodward was hesitant to approach the 55-year-old former manager because he didn't want to give Mourinho too much power.
Seems like the chief executive has had a change of heart, seeing as Campos has unearthed players like Kylian Mbappe, Fabinho, and Anthony Martial. With a 3.62 odds rate, the Portuguese is among the frontrunners for the position at "Old Trafford". He enjoys a high demand with Premier League clubs but is content with the Lille project. There are speculations over his possible reunion with Mourinho at Tottenham. If United's bosses succeed in negotiations, they might get a saver, since Campos is used to dealing with low budget.
Henrique leads Manchester United Director of football betting predictions
Campos discovered Mbappé, but Antero Henrique is known as the man who stole the footballer from under Real Madrid's noses. The former PSG recruiter is reportedly in talks with Manchester United to become its first Director of football. He was the one to bring Neymar and Kylian Mbappé into the French club. Also, he was behind Porto's seven years of success in Primeira Liga. Currently, Henrique is a free agent which makes his candidacy more possible. Therefore, he trades at the odds of 1.30 for the position at "Old Trafford".
However, the Portuguese specialist sports quite a contradictory reputation in the football world. While his skills have proved he has an eye for talents, many recent decisions question his knowledge of the sport. The 51-year-old transfer chief practically failed Frenkie De Jong's bid, not to mention Goncalo Guedes' questionable move to Watford. The Red Devils do need a qualified specialist, but they don't have a place for another batch of star names or failure. Check out the latest review about 1xBet Sportsbook before taking up on Manchester United Director of football betting predictions.