Bet on the Premier League outright winner
Manchester United boss Jose Mourinho has issued a statement commenting on Liverpool's massive spending spree over the summer, which currently exceeds £160m worth of new signings. This doesn't include £75m that Liverpool paid Southampton for Virgil van Diyk in the January transfer window.
So far over the summer, Jurgen Klopp has shelled out £56m on goalkeeper Alisson, £40m on midfielder Fabinho, £13m on winger Shaqiri and around £54m on another midfielder Keita, whose deal was already done in January. With all of these expensive singings brought in, Mourinho believes they've got the quality to win the Premier League title next season. Online sportsbooks in UK are currently ranking Liverpool as the second favourite side for the crown, with their odds being 4/1 (5.00).
(For more info about the online betting site, check out Bet365 Sportsbook review.)
Manchester United on the other hand are third favourites 7/1 (8.00) to lift the league trophy – a piece of silverware they haven't felt since 2012/13. Premier League defending champions Man City – who are guided by Mourinho's arch nemesis Pep Guardiola – are still viewed as the top side for the championship, with their odds being 4/6 (1.66) to lift the trophy for the second year in a row.
Minds games are the Special One's special tactics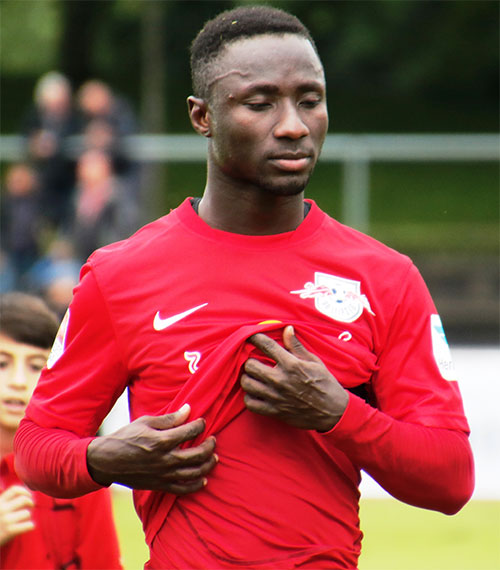 Although some will view Mourinho's comments about Liverpool posing a threat to his own team considering their big-spending, those that have followed his career know that he often delves into the "dark arts" in trying to destabilize his opponents with mind games.
"I think if you have the money, if you invest well, it is better than to have it in the bank," said the Man United boss. "Because the interest rates are very low. The problem is you have to invest well and honestly I think they did very well, because every player they bought are quality players. I'm happy for them,"
"That's okay, but maybe this season finally you demand that they win. I think you have to be fair and now you have to demand (they win the league)….A team that was a finalist in the Champions League, you have to say you are a big candidate, you have to win."
This will undoubtedly apply pressure on Jurgen Klopp and his men, as they aim to bounce back from their disappointing loss to Real Madrid in the final of the Champions League last season. But Mourinho needs to watch out for his results this season, as it will be his third in charge of the Old Trafford side, per providers of internet betting in UK.
In his first season, he won the Europa League as a consolation prize which saw them qualify for Champions League football the following season, as they finished 5th in the league that year. He's yet to win the Premier League with Man United, so his post could potentially become jeopardized if he fails to win it next season – it will have been 6 years without a league title at Old Trafford.