In no time New Yorkers will have the chance to legally bet on all kinds of sports via their mobile devices. As a New York sports enthusiast here you are the ultimate guide on the legal aspect of NYS mobile sports betting. Also the top platforms and how to bet on your mobile.  
New York represents the largest untapped mobile sports betting market in the United States. Its 20 million residents had to visit the neighboring states to enjoy online sports betting. However, that will no longer be the case. Very soon New Yorkers will get the chance to place bets on their favorite sports from the comfort of their homes. Here is all you need to know first about when NYS mobile sports betting will become legally available.
Mobile Sports Betting is Legal in 23 US States
As of 2021 nearly half of the states are live, with online betting being available to the players in 23 states, according to USA Today. Out of the 23 states, online sports betting is available anywhere in 18 states.
It is a very optimistic number, right! If you were wondering before if mobile sports betting is legal in the US, the answer is yes in all these states. Online betting has reached a mainstream tipping point. Thus, almost every sportscast in the country is integrating statistics and odds into their commentary. However, New York was not one of these states until 2021.
NYS Mobile Sports Betting is About to Kick-Off
In April 2021, NYS mobile sports betting was approved as part of the state budget. Accordingly, six providers have submitted their bids, and these bids are under consideration by the state regulators.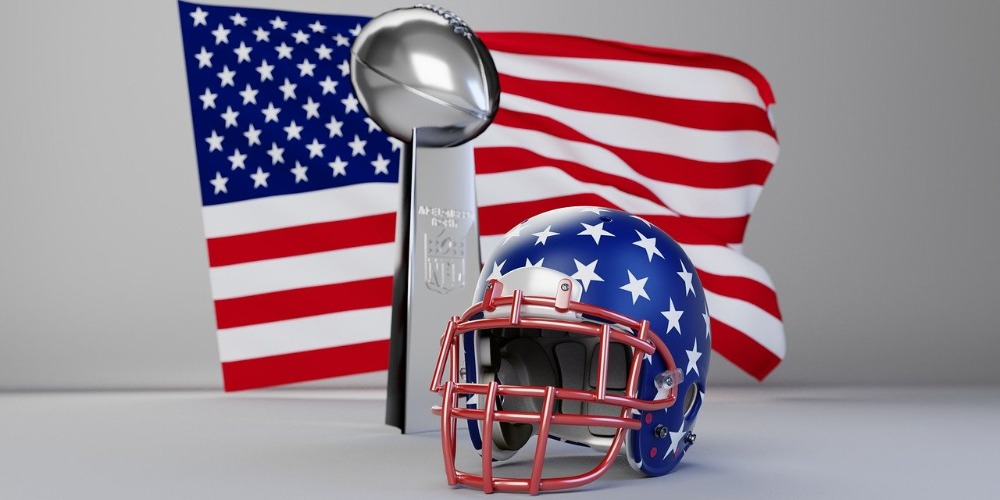 There are high hopes for the system to be up and running in early 2022. That means if you are an NFL fan, you will likely be able to place a bet at the Super Bowl using your mobile device. Great news, right!
You Can Still Bet In Person in NY
Sports betting in New York state is actually legal since 2019, but only in person at four upstate casinos. These casinos are located in Catskills, Albany Area, Finger Lakes, and Southern Tier. However, if you are in any part of New York City, you cannot find a legal retail sportsbook. The only option for online betting was to travel to New Jersey or Pennsylvania. You do not have to be a resident there, but you will be required to cross the state borders. With NYS mobile sports betting becoming legal you no longer need to spend all that effort and money.
What Online Sportsbooks Are Likely to be Available?
In early 2021 the state released a list of six providers seeking to partner with at least four operators. This means you will have the chance to enjoy NYS mobile sports betting on different platforms. No doubt that these platforms are the very best and most competitive in the county. If you are wondering what platform to try, Bet365 Sportsbook might be a great option with its seamless interface. The platform is also very easy to navigate. You only have to wait for a little while until the NYS Gaming Commission gives the final decision. But, how would you be able to bet on your mobile?
NYS Mobile Sports Betting is a No-Brainer
No matter if you have an IOS or Android device, NYS mobile sports betting can be available to all users. You will only have to follow very simple steps. For example, if you choose Bet365 Sportsbook, follow the below steps:
Open the browser on your mobile and go to the sportsbook.
Select download and you will be directed to Apple Store or Google Play.
Download the app and find the registration button.
Follow through the registration process to create a sportsbook account.
After completing registration you will have to make the first deposit.
Voila, you can start betting on your favorite game.
If you are still not sure how to make a deposit, here are some simple tips.
Depositing Money in an Online Sportsbook
It is well known that legitimate online sportsbooks around the world make depositing money a very easy task. Most certainly it will be no different in New York state. You likely need to take a few clicks to accomplish the depositing process.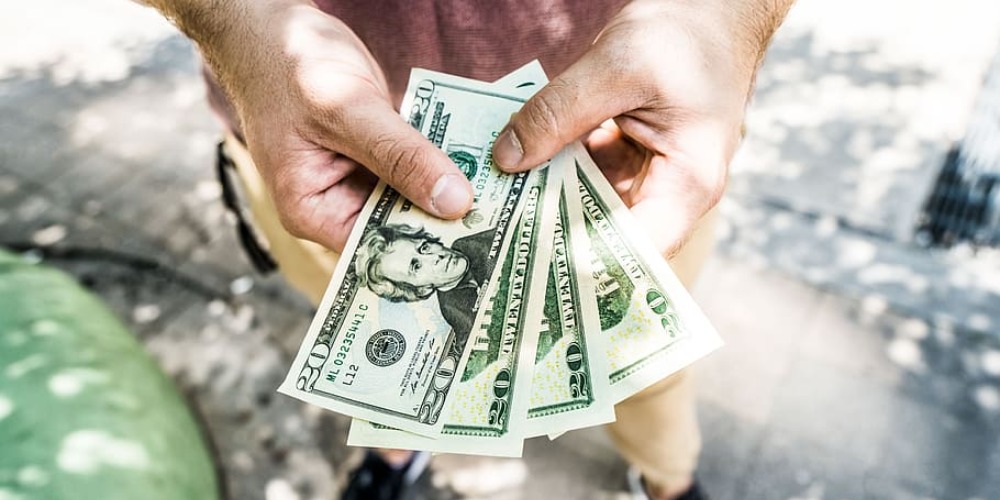 If you are thinking about deposit methods to be available in New York, there will be various. Most likely you will be able to make a bank transfer or use a debit or credit card, or even an online wallet. But, what about safety and security?
All Mobile Sports Betting is State Monitored
There are plenty of debates concerning the safety, security, and mental health of online gambling and betting in the United States. Thus, New York state requires any entity operating mobile wagering apps to include safeguards of all kinds. That includes safeguards against abuses, addiction, and financial fraud. In addition, mobile sports betting in the entire country is only allowed to players who are 21 years old or above. So, safe mobile sports betting marketplace will certainly be applied in New York and that is for everyone's interest.
Do not Miss Best Bonuses and Promotions in NY
As you begin your NYS mobile sports betting journey, keep in mind that most online sportsbooks in the US provide bonuses and promotions. However, there are many types to choose from. As a new player, you will have a chance to receive a welcome bonus, a first deposit bonus, and many more.
If you are not sure where to find the latest bonuses and promotions in the US, do not worry. At Gamingzion you can find all the best online sportsbook bonuses in the United States. Let us now turn to some of the popular sports you will be able to bet on.
Bet on Super Bowl From NY
It has become a tradition since 2018 that as soon as the NFL season kicks off a massive number of Americans start placing their wagers. For the 2021-2022 season more than 45 million Americans plan to bet on the NFL. That is up 36% in comparison to 2020, according to the American Gaming Association.
Undoubtedly, the Super Bowl is the biggest NFL event and the biggest gambling event in the United States. It is important to note, that it is not for the elite community, rather many casual sports bettors target the NFL games.
If you are wondering what kind of betting you can place on NFL games, the answer is there are many options. You can bet from who would win the NFL to the minute details of each and every game.
Other Common Sports for Betting in the US
If you are looking for other opportunities to maximize your edge in betting, you may pick one or more of other common sports in the US. They will all be available for NYS mobile sports betting.
Baseball is The Money-Line Sport
Should you choose a money-line sport, then obviously baseball is the one to pick. It includes around 2,430 games in the regular season of MLB. So, you have loads of players, teams, and actions that will keep you very busy.
Basketball is Difficult to Bet on But Rewarding
Another very popular sport in the US to bet on is basketball with NBA being its major league. However, basketball is unlike the other sports as it is somehow more difficult to bet on. The reason is the sheer number of players, teams, and divisions to follow. But, it is one of the most rewarding sports when you put your real money on the line.
Add Tennis to Your Betting List
No doubt that one of the widely followed sports in the country is tennis. It is no surprise given that the legendary players such as Serena Williams and Andre Agassi are from the US. What is more, the country hosts one of the Four Grand Slam events every year.
Soccer Still Tops Many Online Sportsbooks
Although soccer is not that popular in the US, it is widely played, watched, and supported all over the world. Soccer odds are commonly found in all online sportsbooks. So, most likely it will have a strong fanbase for NYS mobile sports betting.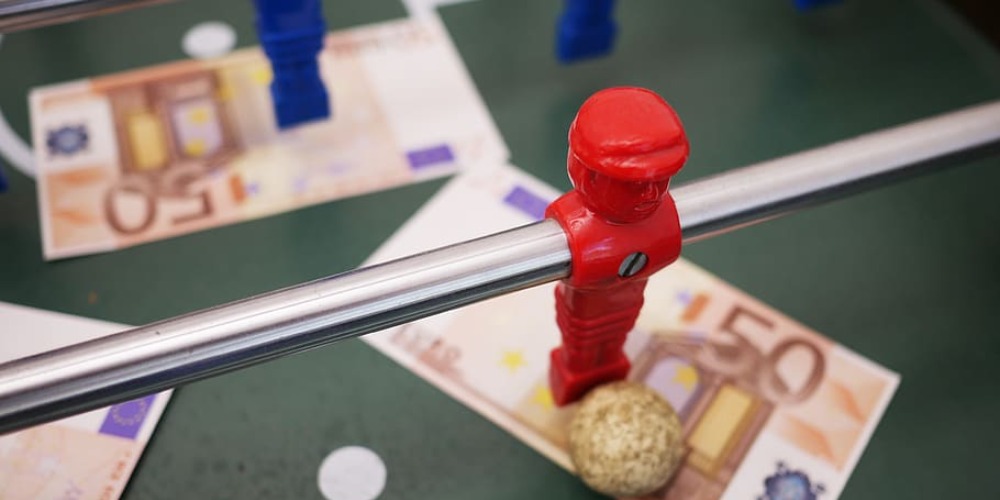 You Have to Pay Taxes on Sports Betting in NY
If you did not try betting in person in New York state and are ready to play at online sportsbooks, you have to be aware that there are taxes on betting. You will need to pay 24% of federal income tax as well as New York income tax on your net betting winnings. It is similar to any other in-person casino or lottery.
The State of Sports Betting in the Entire Country
The rise of online betting in the US and its availability in 23 states did come by coincidence. This is due to the Supreme Court ruling that took place in 2018, which made sports betting legal in the country. However, it seems that online betting will grow more in the future. The flow of online sports bets is between 20 – 680 million in the top ten states in the US, as per USA Today. Whereas, the retail bets stand at 9 – 80 million. But, how does the sports betting industry perform in competing states to New York?
New Jersey and Nevada Dominate the Market
The state of Nevada has been the perennial leader of the sports betting industry for a long time. However, in 2020 a new state took the lead which is New Jersey, according to app.com. New Jersey handled a total of $6 billion compared with $4.5 billion for Nevada, as per Courier Post. However, such dominance in the market by either New Jersey or Nevada is in real jeopardy as soon as NYS mobile sports betting becomes legal. It is estimated that at least 20% of New Jersey's sports bets are made by New Yorkers who will soon make their wagers at home.
Wrap Up
It must be intriguing for many NY sports enthusiasts to know that online betting is about to become legal in their state. Some of the very best platforms will provide their betting services to the New Yorkers. What is more, all common sports in the US will be available for betting. So, good luck to all excited bettors.