They will be the favourites. Image source: Анна Нэсси [CC BY-SA 3.0 GFDL] / Wikimedia Commons
November 14 will be decisive for Cristiano Ronaldo. This day, his national team will try to win the right to qualify for the Euro 2020 finals. If they fail, they will go home as the reigning champions, who couldn't reach the Group stage. Portugal vs Lithuania betting odds show all the possible scenarios of the upcoming match.
Currently, the Portuguese hold the second position in Group B, being a runner-up after Ukraine. Its national football team wouldn't experience any problems if only Ukrainians hadn't qualified for the Knockout phase in advance. Therefore, Ronaldo has to try hard to fill the last slot and not allow Serbians to outrun him in the standings. They look like this:
Ukraine – 19 pt (qualified)

Portugal – 11 pt

Serbia – 10 pt

Luxembourg – 4 pt

Lithuania – 1 pt
Although Portugal is among the main favorites to win Euro 2020, its destiny in Group B is still unclear. Let's see the first predictions on their next match.
Portugal vs Lithuania betting odds: Who will win?
Online sportsbooks in Lithuania make the earliest predictions about the upcoming match. According to them, Portugal is more likely to outscore Lithuania and win necessary points. However, getting 3 points and 1.04 odds on their victory doesn't guarantee Portugal a place in the Knockout phase. The team will meet Luxembourg on November 17, which will be a crucial match all around.

UEFA Euro 2020 betting predictions:
On the other hand, Lithuania could still spoil Cristiano Ronaldo's party. Despite 59.00 odds on its victory and lack of winning matches, the team can still play a tie with their next rivals. With 22.00 betting odds at 1xBet Sportsbook, Lithuania could seriously upset the plans of Portuguese to win the second trophy in a row.
Learn Portugal vs Lithuania betting odds to predict a total score
As the most possible scenario of the match points on the runner-up to win, it is reasonable to bet on a total number of their goals. According to the most accurate Portugal vs Lithuania betting odds, Ronaldo or his teammates will shoot at least two goals and end the match with a 2:0 score. Betting odds on this variant are 7.00.  However, it isn't the best result as the odds of 6.00 foresee that Portuguese will win with a 4:0 score, which would be an amazing result.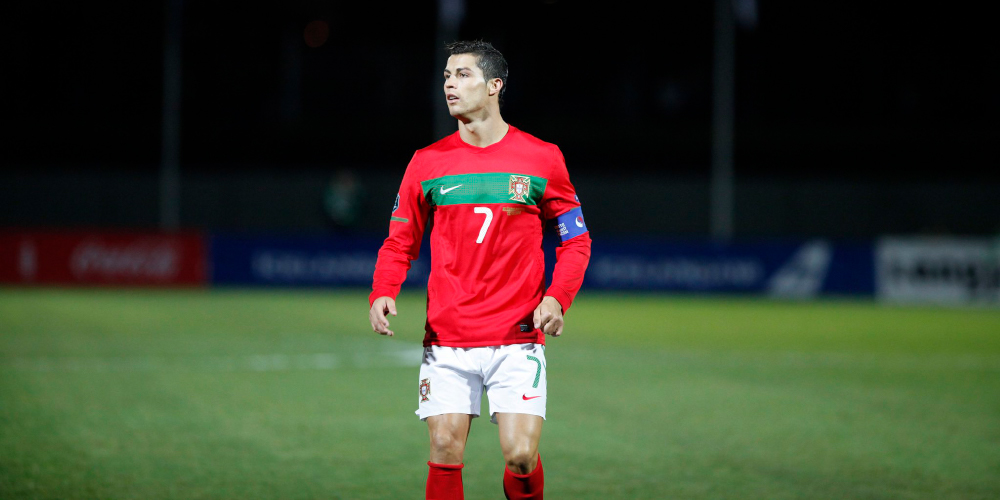 On the other hand, online gambling sites in Portugal predict that its national team won't come quietly. Odds of 17.00 show that Lithuanians will fight their rivals back with a 2:1 total score. For those who will support this Baltic state anyway, there are 100.00 betting odds on its victory with any positive result.