Online sportsbook news in the United States are heavily speculating that Wilder vs Fury are ready to throw fist to cuffs on December 2018. Other than the two fighters confirming on social media that their promoters are in advanced talks, there are many reasons for why this fight makes sense. Drawing correct Deontay Wilder vs Tyson Fury prediction is certainly a tough mission. Some think that Fury is the worst matchup possible for Wilder, while others argue that Fury will not get back into shape anytime soon, so Wilder will have the upper hand. Both arguments weigh in but there must be a favourite in the potential December fight.
Why Does Wilder vs Fury Make Sense?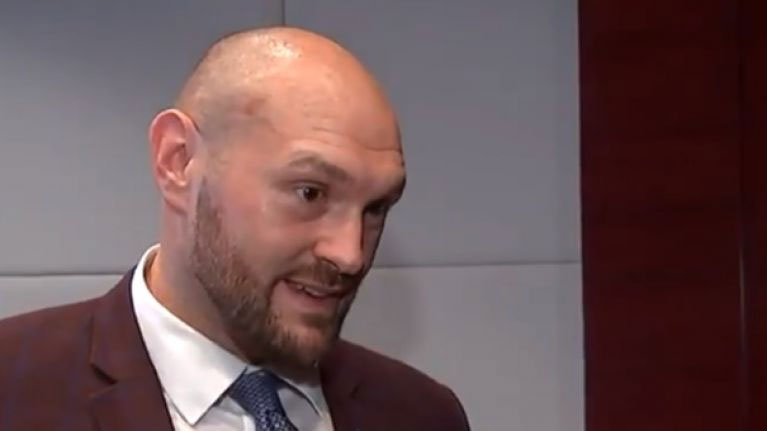 Regardless of the widespread rumours, it remains to be seen if Wilder shows up at Fury's next fight against Francesco Pianeta on August 18. If that happens it will not be because Wilder is interested in seeing Fury and Pianeta move around 10 minutes before the small Italian guy taps out. Instead, Wilder's presence will have to do with a potential deal to be struck.
Wilder needs to announce a big fight as soon as possible in order to prove to his fans that he is not playing around, he is hungry to fight, and he still has the punching power to challenge big guys. In addition the two fighters are charismatic talkers and that will maximize the profits for both. Not to mention that Wilder and Fury have been going back and forth long before Anthony Joshua entered the arena, but the fight never happened.
Deontay Wilder vs Tyson Fury Prediction: the Winner is…
According to the best online betting sites in the United States, the fight if happens will be against the two champs. Wilder holds WBC belt and he is undefeated in 40 fights with 39 knockouts. Fury (26-0, 19 KOs) was stripped of all belts, but he is undefeated. However Wilder probably sees a Fury fight as a dress rehearsal against a very tough opponent before getting to Joshua. That could be correct if Fury fails to get in shape and fails to return to be mentally healthy.
Yet if we look back to Tyson Fury when he has beaten Wladimir Klitschko in 2015, tactically he has a three-inch height and reach advantage. When attacking he uses the left hand, and in defense he is able to switch to southpaw. Fury at his best might capitalize on Wilder's recklessness and poor balance. Therefore, he is favourite with 1.61 odds at Ladbrokes Sportsbook, while Wilder is the underdog valued at 2.20. A draw stands at 26.00. Do you think the Gypsy King is that dangerous to dominate and outbox the Bronze Bomber?
Wilder (2.20)
Fury (1.61)
Draw (26.00)