Los Galacticos will be eager to prove their class in the 2nd matchday of this season's UCL. GamingZion's Real Madrid vs Club Bruges betting preview shows you how to make this game profitable for you!
Los Blancos are on a rollercoaster lately. At least regarding their inability to perform consistently at the highest level. However, based on our Real Madrid vs Club Bruges betting preview, we can still expect the White Ballet to beat the Belgian Blues. Zidane's men have kept a clean sheet for 2 consecutive games as they beat Sevilla (0-1) and Osasuna (2-0). Now they are back in the Champions League where they were trashed in the first round. So, they have all the reason in the world to do as best as they can next Tuesday.

Bet on the 2019/2020 Champions League winner!:
Best pre-match bets on Real Madrid vs Club Bruges
Based on the last week's events, all online gambling sites in Belgium will expect Real Madrid to confidently beat the Belgian side. They have the home advantage and they have a need to win. The odds for Real Madrid to win are 1.20 at bet365 Sportsbook, and there is a good reason for that. A draw would pay you a 5/1 profit, while the odds for Bruges to claim the 3 points are 15.00. Pretty much impossible.
However, you might want to take advantage of handicap betting. You can bet on Real Madrid to win by 1, 2, 3, or at least 4 goals. The odds are respectively 3.60, 4.50, 5.00 and 3.75. Should the match remain goalless, you could gain 26.00 times your stake. Bruges' 3-goal victory pays even better: 151.00.
Real Madrid vs Club Bruges betting preview: Bet on Karim Benzema to score
Karim Benzema has been Real Madrid's #1 scorer ever since the departure of Cristiano Ronaldo. In addition, Benzema is the best striker in the history of Champions League right after Cristiano, Messi and Raúl. He failed to find the net against Paris Saint-Germain, but he notes 5 goals in 5 La Liga games this season. He'll be eager to add more to his UCL goals, especially in front of his own fans.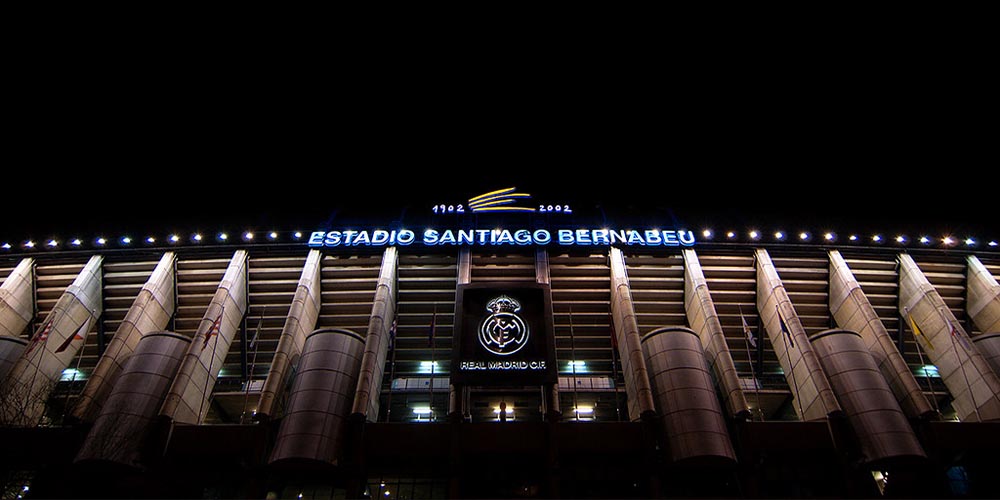 Real Madrid vs Club Bruges betting preview: Los Galacticos will keep another clean sheet
Zidane and his team have received a lot of criticism this season, regarding their defensive work. In the first 4 league games, Real Madrid conceded 6 goals. In the first UCL match, PSG won 3-0. However, they have shown a lot of progress this week. Sevilla even failed to take a shot on target, but they also managed to keep the opponent on zero the matchday after.
Now Club Bruges hope to end this strike of 2. Online sportsbooks in Belgium expect Real Madrid to keep another clean sheet. Our Real Madrid vs Club Bruges betting preview also suggests that you should bet on Courtois to revive his top form. The odds for Real Madrid to keep a clean sheet again are 2.10. For Courtois to be beaten again, the odds are 1.66.
Will you bet on the game? After reading our Real Madrid vs Club Bruges betting preview, you shouldn't forget to check the latest review about bet365 Sportsbook either!