Ronaldo's form remains impeccable, despite his age
In Portugal's opening World Cup game against Spain, Ronaldo recorded a hat-trick in a thrilling match that ended in a 3-3 draw, but it immediately saw providers of internet betting in Portugal hand the Real Madrid forward favourites odds for the Golden Boot. He upped his chances even more after he scored another goal right at the start against Morocco in their second game, which gave him 4 goals in the tournament.
But since Portugal have been knocked out of the 2018 World Cup by Uruguay on Saturday evening, and Harry Kane is currently on 5 goals, Ronaldo is out of the running for the Golden Boot. But more importantly, questions have been raised about the Portuguese captain's future plans; with him being now 33 years of age, it remains to be seen whether he'll retire from international duty whether he'll continue at the highest level, is he still manages to continue his fine form despite facing challenges that come with ageing.
Despite being 33, Ronaldo seems to be firing on all cylinders as just last season he's found the back of the net 44 times across all competitions for Real Madrid. But the thing is will he still be doing so in a few years time, as by then his effectiveness on the pitch as a forward could be diminishing. Will he be handed another role in the squad similar to that of what Wayne Rooney took on for England when he started showing signs of ageing challenges, and transformed into an attacking midfielder instead of an remaining a striker.
Will Ronaldo remain the main attacking threat for Portugal?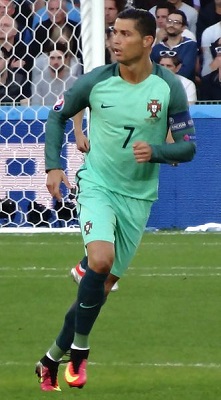 For now it seems that Ronaldo is undecided when it comes to his future, as he immediately dismissed talking about it when pressed by reporters after Portugal were knocked out by Uruguay on Saturday. But before that Ronaldo, as the captain of the Portuguese national side, said he's actually pleased with his team's performances at this World Cup, and that he's certain his country will continue to perform on the highest level, online sportsbook news report.
"I'm happy, and I'm leaving here content because things went pretty well in general," commented the 33-year-old forward. "We're going out with heads held high and the Portugal team will continue to win things."
"It's not the time to talk about the future of the players, the coaches and the position the side is in. I'm absolutely convinced that the national team will continue to be one of the best in the world."
"We've got some great players and a tremendous squad, a young group of players with real ambition to go out and succeed. That's why I'm confident and happy, because I know that the national team will always be as strong as it can be."