Even if it's only for fun or for more competitive reasons, having your children to do some sports can only be beneficial for both of you. He will be more confident, will learn skills he can use later in his life and it's good for his health as well. The importance of youth sports is indisputable, let's see them in detail. 
Learning useful skills is an example of the importance of youth sports  
Professionals often say that it is better to start to practice a sport as soon as possible, even from a very young age. That's especially important if you might think about a more serious future in sports for your child, but to have some activity is important in every child's life. That's why we can find sports groups for 2-3 years old children, where they can improve their skills. Of course at this age, the focus is on having fun, and enjoy playing with other kids. But they can also improve their coordination and basic skills which are useful in their development.
At a later age, from 5-6 years, they can learn more complicated games, and the foundations of the different sports, like swimming, skating or football. But the main thing is still to just have an active life and socialize with others. Sports can also teach children to become more disciplined, which can be useful before going to school. It can also help to free their energy in a supervised environment, so they won't destroy your home. 
If your child starts to practice a sport at an early age, it is likely that he/she will be more active in his/her whole life. Which can also help him/her to stay fit and more healthy even as an adult. And don't forget, it will benefit you, as a parent as well, as you are likely to practice with your child after a training session and get fit too. 
When sports become competitive
If you check the biggest athletes' lives, you can see that most of them started to practice their sports at a very young age, and trained hard even as a child to become a champion. As one of the biggest swimmers, Michael Phelps, who started swimming at the age of 7, or Katinka Hosszu, the Iron Lady, who started it at the age of 8. She won her first adult race at the age of 14, and she hasn't stopped winning since. We should be able to see her at the Tokyo Olympics as well, where she aims to win more gold medals. 
But there are sports where you have to start even earlier, like figure skating or gymnastics. In the last European Figure Skating Championship, all top 3 Russian skaters were under 18. The new champion, Alena Kostornaia is only 16, but she learned skating when she was only 4. As online sportsbooks in the US were mentioning, American gymnast star, Simone Biles also started early, as she tried the sport first at the age of 6.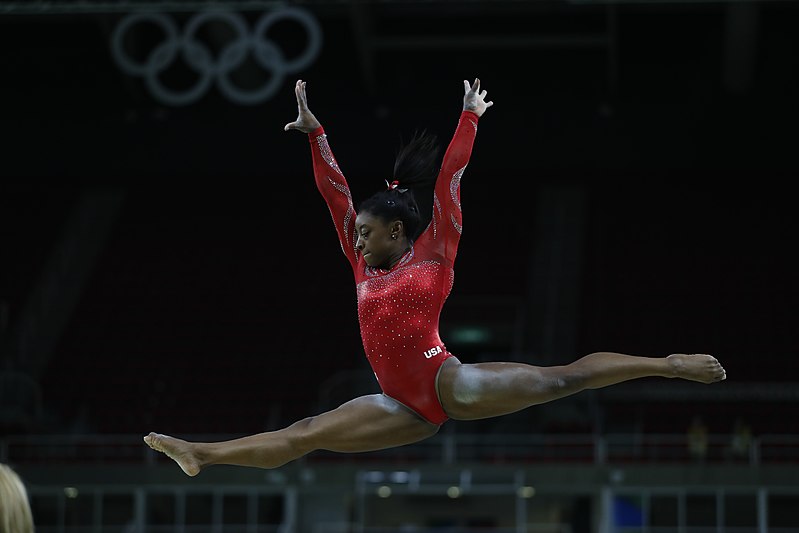 There are some people who don't support races and hard training for such young children, as they think these children are losing out with not enjoying their childhood. So it's important to see if our child really wants to do a sport in a competitive way or just practice it for fun.
Youth tournaments
To practice team sports like football, basketball or water polo can also be beneficial. Here children can learn how to cooperate with others. The number of tournaments and cups have become more popular in recent years, where kids can experience all the excitement and the feeling of winning (or losing) just like the adults. In some countries, parents or coaches can take these tournaments too seriously. According to online gambling sites in the US, they even bet on them, which seems quite extreme. 
On most betting sites like on 1xBet, you can't bet on youth games. Only exceptions are some of the youth football tournaments, like U-21, U-23 Championships. These are actually great occasions for young football players to showcase their talents and hope that some big teams will sign them. But the most talented players can be signed even at an earlier age. Like in the case of Lione Messi who joined Barcelona at the age of 13. 
[
An 18-year old Lionel Messi already playing for Barcelona 
[Josep Tomàs [CC BY-SA]
Now the signing of young players is more regulated by FIFA. The violation of these rules can result in a transfer ban for the club as it happened with Chelsea. But the Blues managed to overcome this deficit and used many of their own young players in the first team. They are doing great, being fourth place in the Premier League. You can make a bet on their next game at 1xBet.
Youth Olympic Games
The importance of youth sports is recognized by most sports organizations as well who try to support young athletes more and more. The latest initiative is the so-called Youth Olympic Games, which was first organized in 2010 in Singapore with a Summer Olympics version. The reason behind the new event was the increasing number of obesity in children. Along with the decreasing number of children taking part in activities. But the main aim of it is to bring together the world's best young athletes. At the same time, the organizers are trying to educate them and to popularize the Olympic values. 
This January Lausanne has hosted the third Winter Youth Olympic Games where 1788 athletes were taking part from 79 countries in 81 events. Though these numbers are far from the participant numbers at the real Olympic Games, this sports event is a great opportunity for every young athlete to get some taste of the real one. Also to encourage them to continue their work in order to achieve great results.