Unobjectionable 2019 Preakness Stakes Odds On Country House
Disqualification Of Maximum Security Gives Country House Derby Win

2019 Preakness Stakes Odds On Country House Now Just 4/1 At Bovada

Controversy Should Bring Big Crowds To 2nd Leg Of US Triple Crown
The 144th running of the "middle jewel" in the US Triple Crown will take place under a unique shadow following the antics at the Kentucky Derby. The bookies like Bovada, one of the best online sportsbook sites in the US right now, are already offering very tempting prices on Maximum Security despite its disappointment at Churchill Downs and the 2019 Preakness Stakes odds on Country House, the new crown chaser, can't quite match them, and it can't object.
"The Kentucky Derby decision," tweeted US President Donald Trump (a man with nothing better to do apparently), "was not a good one. It was a rough and tumble race on a wet and sloppy track, actually, a beautiful thing to watch. Only in these days of political correctness could such an overturn occur. The best horse did NOT win the Kentucky Derby – not even close!"Sentiments that will doubtless sway the 2019 Preakness Stake odds on Country House, right?
Well okay, perhaps not. The 2019 Preakness Stakes odds on Country House, currently loitering at the 4/1 mark,are probably far more influenced by the fact that in the admittedly partially submerged Kentucky Derby it was beaten to the line, even if the winner Maximum Security was then disqualified for having impeded other horses on track. If you regularly bet on sports in the US you'll know that's the first time that's happened, and it has cast a slight pall over proceedings.
 The Controversial Drowning On The Downs
The Run For The Roses looked as wet and unpleasant as every Woodstock or Glastonbury nightmare possible, or, for you non-festival goers, an overly literal attempt at Water Polo combined with Mud Wrestling. That it ended in controversy is hardly surprising, it's a miracle none of the horses drowned. With luck they'll not have the same issue at Pimlico, but as the 2019 Preakness Stakes odds on Country House suggest there will be other issues to be addressed.
The Preakness Stakes

Date: May 18th2019
Track: Pimlico Racecourse
Location: Baltimore, Maryland, USA
Distance: 9½ Furlongs
Type: Flat
Qualification: 3 year olds
Weights: 57kg / 55kg
Surface: Dirt
Purse: $1,500,000
Typically, the Kentucky Derby would start this one favorite, but not this time. Maximum Security is at just Evens on Bovada, one of the best online betting sites in the US at present, well ahead of the 4/1 2019 Preakness Stake odds on Country House, a price it shares with Tacitus which managed a credible fourth and thus actually placed third. Game Winner got 6th and came 5th at Churchill Downs and starts the race in Baltimore at 6/1, with Improbable improbably at 8/1.
2019 Preakness Stakes Odds On Country House 4/1 At Bovada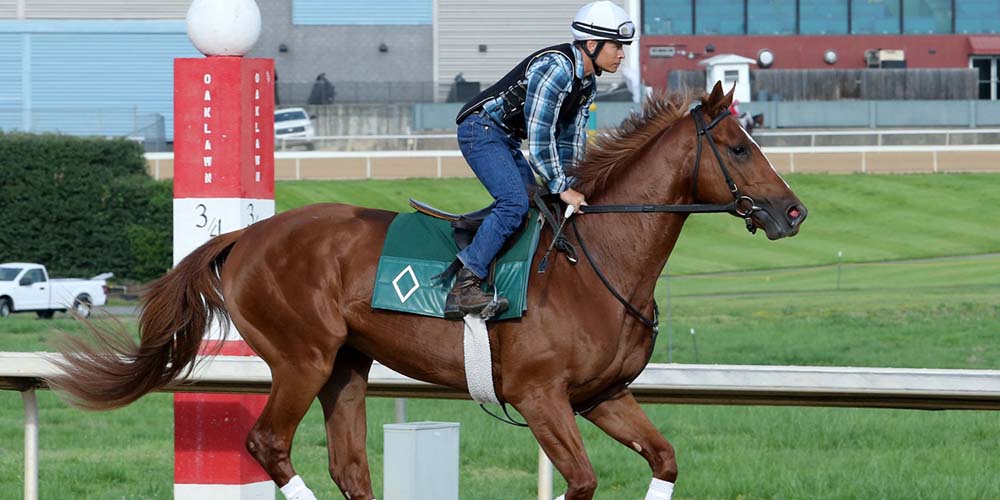 That Improbable finished ahead of Game winner in the Derby probably doesn't matter, Code Of Honor got third (then 2nd) but languishes at 9/1 barely ahead of the impeded War Of Will at 10/1 and Vekoma which had a rough time of it last weekend at 11/1. Laughing Fox joins this merry band of dampened three year old at the somewhat distant 12/1 and Owendale is hanging around at 14/1 almost an entire race behind those short 2019 Preakness Stakes odds on Country House.
2019 Preakness Stakes Odds at Bovada

Owendale – 14/1
Laughing Fox – 12/1
Vekoma – 11/1
War Of Will – 10/1
Code Of Honor – 9/1
Improbable – 8/1
Game Winner – 6/1
Tacitus – 4/1
Country House – 4/1
Maximum Security – Evens
Whilst racing didn't need any more controversy, it too, like the weather, will blow over. The flurry of opinions, ranging from the perceptive and intelligent all the way through to those of Donald Trump, on the controversy will, if anything, prompt even more people to take advantage of US gambling laws to back some of the 2019 Preakness Stakes odds on Country House, Maximum Security and the rest. After all, there's no such thing as bad publicity. Just ask Trump.
GAMBLING News -
December 2022