Vincent Kompany leaves Manchester City after 11 seasons and countless trophies at the club. He will still keep contributing the success of his national team. Check out Belgium 2020 Euro outright odds!
Came as an unknown, departs as a club legend
Vincent Kompany came to Man City as a relative unknown and has departed as one of the best center backs the Premier League has ever had the pleasure of hosting.
Joining in 2008, right after the Abu-Dhabi takeover, the Belgian defender quickly emerged as a fan favourite for his immense contribution to the team and hard work on the pitch, according to providers of internet betting in Belgium.
He'll head back to RSC Anderlecht – the club where he made his start – where, along with being a player, he will also serve as a manager in a dual-role.
"I have decided to take up the challenge at RSC Anderlecht: Player-Manager," said the 33-year-old. "I want to share my knowledge with the next purple generations. With that, I will also put a bit of Manchester in the heart of Belgium."
"This may come as a surprise to you, it's the most passionate yet rational decision I've ever made. As a football, I was born and raised at RSC Anderlecht. Since the age of 6, I have been one with that club. A history of 34 league titles, they are second to none."
"Man City play the football I want to play. It is the football I want to teach and to see played."
Full trophy cabinet, despite lack of European silverware
In 11 years with the Etihad side, Kompany has collected 4 Premier League titles – including the historic 2011/12 campaign that gave the club their first league crown in the modern era.
On top of that, he's also claimed 2 FA Cups, 4 Football league Cup/EFL Cups and 2 Community Shield medals.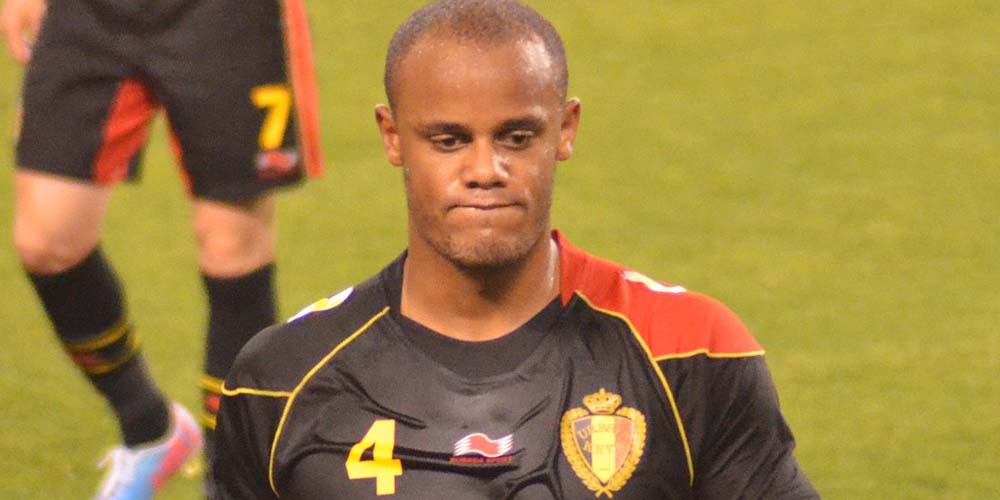 But despite experiencing huge success domestically, Kompany was never able to get his hands on the most coveted trophy on the continent – the Champions League.
Nonetheless, his service to the Sky Blues has already cemented his status within the club and will surely go down as one of their top players.
Back the Red Devils with Belgium 2020 Euro outright odds
Defending champions France 4.33 (10/3) are the favourites to win Euro 2020, while England 6.00 (5/1) are deemed the second favourite side, as a number of high profile games, including the semi-finals and the final itself will be played at Wembley.
(Check out Bet365 Sportsbook review for more info about the online betting site and great Belgium 2020 Euro outright odds.)
2008 and 2012 European winners Spain 6.50 (11/2) are third on the list and Belgium 2020 Euro Outright Odds are 8.00 (7/1), which means they are within the top 4 of the most likely nations to win the Euro Cup, per online sportsbooks in Belgium.
Germany 8.00 (7/1) have been dealt the same chances, while the Netherlands 13.00 (12/1) are underdogs, despite being touted as one of the favourable sides for the Nations League trophy.
Italy 15.00 (14/1), Portugal 21.00 (20/1) and Croatia 26.00 (25/1) are all deemed outsiders for Euro 2020.