When you've got missions in the bank, you don't need to stress about having a new job instantly
According to online sportsbook news, Zidane doesn't seem concerned about job opportunities at the moment, and he's even suggested that he might be away from football for some time. The 45-year-old recently attended an Adidas event in Saint Denis where he stressed he's feeling good, so there's no need for him to rush back into things.
"I have my feet up and I am feeling good," Zidane said. "I do not know what I am going to do. The most important thing is the decision I have taken. For the rest, we will see – I do not know (how long I will be away from football)."
With Real Madrid being the only viable option for Zidane to manage in Spain, that leaves only a handful of countries that could offer him top-level football, with even less number of clubs currently on the market for a new manager. So it's not surprising that he's not yet announced where he will continue his career, as England's top clubs are all taken, while the ones in Germany and France seem to have already secured their posts for the next season before the previous season had ended.
But club football is not the only way forward for the French legend, as it has been strongly suggested he could take up the chance to manage France. Zidane's former national teammate and current boss of France, Didier Deschamps, believes that the now former Real Madrid manager will one day take the reigns of Les Bleus, it's just a matter of time.
"I think that, for now, he just wants to enjoy some rest, being with his family and loved ones," Deschamps commented. "After that, he will definitely coach France some day. When? I cannot say. It seems logical, though – it happens when it happens. Is Zidane my ideal successor? It appears inevitable to me, sooner or later. As late as possible, I hope."
Bet on France at the 2018 World Cup in Russia
France have reached the final of 2016 EURO two years ago, but have failed to lift the trophy on their home soil after losing to Portugal in extra time. This time around at the 2018 World Cup in Russia, Deschamps will be looking to make the same impact, especially considering the plethora of stars at his disposal.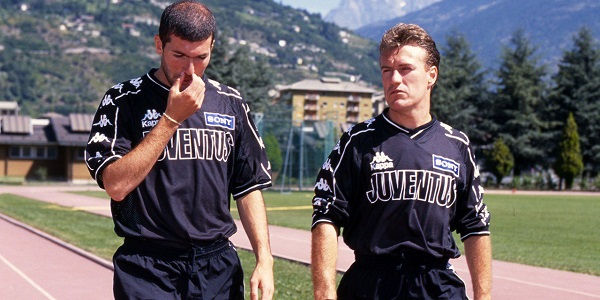 Online sportsbooks in France and Bet365 Sportsbook rank them fourth favourites for the title with odds of 7.50 (13/2) to win the tournament outright. While the likes of Spain 7.00 (6/1), Germany 5.50 (9/2) and Brazil 5.00 (4/1) are all ahead of them on the odds chart to lift the trophy.
(For more info about the online betting site, check out Bet365 Sportsbook review.)
France really should give serious consideration in appointing Zidane as their next permanent manager since he's overturned Real Madrid into a serial winner, achieving three straight Champions League titles – the first club to do so in the modern era of the competition. But just like he said, he's in no rush to get a new managerial job right away, so this scenario might have to wait.