If you're looking for a top European basketball league to bet on this year, then look no further than Spain's Liga ACB. What's more, you can get in on all the league's action with the latest 2022 Spain Liga ACB betting odds and predictions.
The 39th edition of Liga ACB will run from September 2021 to June 2022. At this time, 18 teams will compete for the 2022 title. So far, defending champions Barcelona have the best 2022 Spain Liga ACB betting odds to win. Let's see how their odds of winning stand against some of the 2022 hopefuls on Bet365 Sportsbook: 
| | |
| --- | --- |
| Club  | Odds of Winning |
| Barcelona | 1.83 |
| Real Madrid | 2.15 |
| Unicaja Málaga | 51.00 |
| BC Andorra | 126.00 |
| Breogán | 301.00 |
Barcelona Have the Best 2022 Spain Liga ACB Betting Odds to Defend the Title 
At this time, most if not all eyes will be on Spain as they look to defend their Liga ACB title. Without a doubt, last season, Barcelona and their fans were jumping for joy after the club ended their six-year trophy drought. 
Now, they are ready to record a consecutive victory and strengthen their trophy cabinet of 16 titles. However, they need to be wary of rivals Real Madrid, who are hot on their heels with good odds to win the 2022 title on Bet365 Sportsbook. Nevertheless, Barcelona still have the best 2022 Spain Liga ACB betting odds to win at 1.83.
Real Madrid Could End Barcelona's Title Defending Hopes  
So far, if there's any team that could stop Barcelona from retaining their title and adding to their impressive trophy cabinet, it's Real Madrid. Presently, Real Madrid are the second most successful club behind Barcelona with 13 titles. However, they last won Liga ACB in 2019.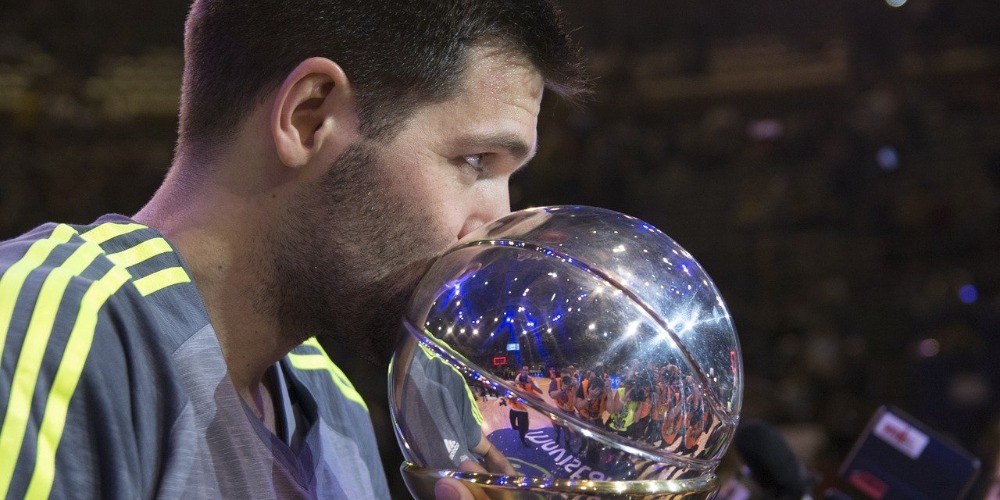 So, Real Madrid are eager to return to winning ways this season. What's more, it will be a sweet victory for the Madrid club if they upset defending champions Barcelona at the same time. At this time, they have the second-best Bet365 Sportsbook 2022 Spain Liga ACB betting odds to win at 2.15. 
Unicaja Malaga Look to End Their Liga ACB Trophy Drought 
Another club to keep an eye out for this season in Liga ACB is Unicaja Malaga. In 2006, they won their first Liga ACB title. Since then, they have failed to win any more Liga ACB titles, according to the online sportsbook news in Spain. So, this season, Unicaja will be under pressure to add a second title to their Liga ACB trophy cabinet. However, according to Bet36 Sportsbook, this won't be an easy task. At this time, Unicaja Malaga have the sixth-highest odds to win the 2022 Liga ACB. 
Although the league title looks to be out of reach, Unicaja Malaga can still push for a top-four finish. This season, BC Andorra are another club eyeing this season's league title. Unlike Unicaja Malaga, BC Andorra have yet to win the Liga ACB. However, they currently have unfavorable 2022 Spain Liga ACB betting odds to achieve this at 126.00.   
The 2022 Spain Liga ACB betting odds don't foresee a victory for newcomers Breogán
Lastly, Breogán are also one of the teams competing for the 2022 Spain Liga ACB title. This season, Breogán will be playing in the premier league after winning the LEB Pro last season. So, the newcomers will be looking to make a great first impression by winning the 2022 Liga ACB title. However, their odds on the online sportsbooks in Spain are not in favor of their aspirations. 
So far, Breogán have the worst 2022 Spain Liga ACB betting odds to win at 301.00. Additionally, their current position on Bet365 Sportsbook suggests that the newly-promoted side are at risk of relegation. To learn more about the top bookmaker to bet on the 2022 Spain Liga ACB, be sure to check out our review about Bet365 Sportsbook.