Is Chris Froome at just 6/4 on Unibet because everyone knows he cheats?

Can Richie Porte ignore the fake news and those 6/1 odds to win this year?

Should you bet on the Tour de France 2018 to be won by 9/1 Mikel Landa?

Do Thomas or Bardet stand a chance of beating their 12/1 odds to take victory?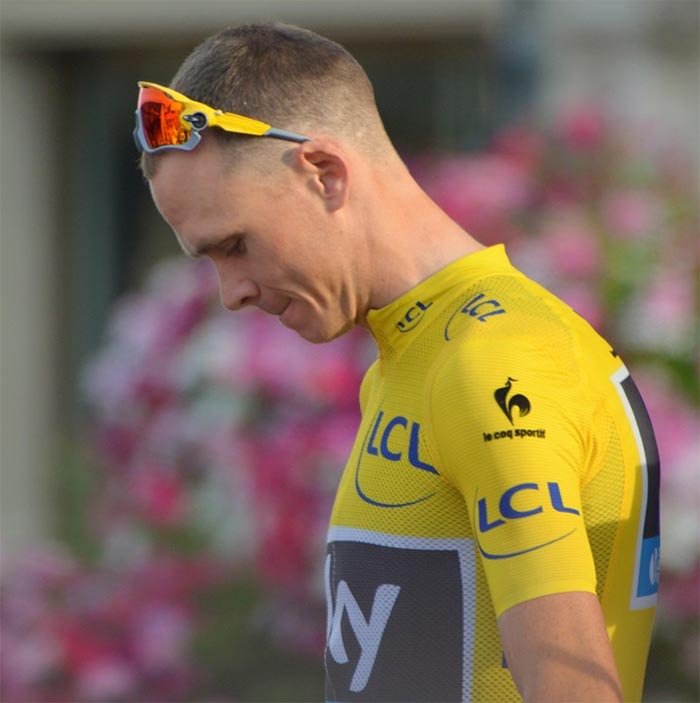 The Charles Dickens character Madame Defarge in Tale Of Two Cities created one of the most abiding and unfair images of France, that of a cruel old lady sat knitting at the foot of the guillotine as "aristos" were beheaded before her much to her great pleasure, and this summer you can bet on the Tour de France crowds to in some small way commemorate this horrible caricature by turning up in hoards, lining the highways and byways of their beautiful green countryside just so they can boo Chris Froome.
"Cheater Go Home" read one sign, "Froome=Armstrong" another, and whilst you can always bet on the Tour de France to attract the odd nutter this seems a lot bigger on the roadside, so much so his rivals are getting quizzed by the press on it, some notably less able to summon up any sympathy than others.
"We hope that people will avoid doing it." Said Nairo Quintana, himself a decent bet on sports in France this summer as he just might win this race yet, "But sometimes you reap what you sow."
Froome Falls At The First Again Adding To The Deja Vu In France
Adam Yates – 33/1

Alejandro Valverde – 25/1

Rigoberto Uran – 25/1

Primoz Roglic – 20/1

Jakob Fuglsang – 16/1

Tom Dumoulin – 14/1

Geraint Thomas – 12/1

Romain Bardet – 12/1

Nairo Quintana – 11/1

Mikel Landa – 9/1

Vincenzo Nibali – 8/1

Richie Porte – 6/1

Chris Froome – 6/4
This pretty much sums up the peloton's attitude with the lack of details surrounding WADA and the UCI suddenly clearing the Team Sky rider to compete leaving them all suspicious as to what really transpired. Of course you can eternally bet on the Tour de France to provide some scandal or other each and every year, but this year there's a distinct feeling of deja vu, especially as Sky and Froome have been quick to go on an PR offensive to defend themselves, something innocence might not require.   
"We've heard very little about the elements that led to the decision." admitted Romain Bardet himself a 12/1 chance at Unibet in the race, and President of the UCI, David Lappartient diplomatically agreed saying "When you don't have clear answers, that's always difficult." Leading some to wonder how much more difficult it'll be when they don't believe the answers they're given. French Gambling laws allow you to bet on the Tour de France winner, just don't be silly and back "cycling" to come out ahead.
Bet On The Tour De France At Unibet Today
Despite all the fuss Chris Froome still leads the odds if you're going to bet on the Tour de France, he sits at around 6/4 on Unibet with his nearest rival, Richie Porte, a way off at 6/1. (Porte amusingly described Team Sky's press release this week as "fake news") and Porte himself has a small cushion ahead of Vincenzo Nibali on 8/1 and Mikel Landa at 9/1. Quintana garners areound 11/1 but Geraint Thomas and Bardet are hard on his back wheel both on 12/1 to win this tarnished sporting treasure.
The run into Fontenay-le-Comte in the early stages of this years race saw Chris Froome take a tumble and lose time on his rivals, however something similar happened at the start of the Giro this year, and he went on to win that. Fernando Gaviria won the first stage but bet on the Tour de France shouldn't back him to win, and indeed if you read the French gambling news headlines as they cover the race pretty much the only winner to come out of this year's Tour is likely to be the sales dept of Salbutamol.